Week in Review
We have talked about carbon emissions, but what about carbon capture? As you probably could have guessed, carbon capture and storage (CCS) refers to the process of capturing carbon dioxide (C02) before it enters the atmosphere. Keep in mind, C02 comes from a variety of different sources including burning fossil fuels, livestock management, and power generation, to name just a few.
In 2018, the United States (US) generated a staggering 5 billion metric tons of C02. However, it's not all bad news. According to the Global CCS Institute's 2019 Status Report, 40 million metric tons of C02 from power plants currently in operation or construction are captured and stored each year. That being said, facilities utilizing CCS can capture almost all of the C02 they produce, with some CCS systems capturing between 90-100%.
CCS systems capture a majority of C02 emissions generated by power plants and industrial facilities. Furthermore, there are 26 commercial carbon capture projects operating around the world with 21 more in early development and 13 in advanced development. Sounds peachy, right? Not quite. When it comes to agriculture and livestock, the carbon capture conversation goes quite differently.
The area needed for livestock to graze and grow feed is astonishing, taking up roughly 80% of all agricultural land, or about 50% of total habitable land in the world. With this in mind, animal-based food products produce 10-50 times more emissions than plant-based foods, despite producing less than 20% of the world's supply of calories.
That being said, animal-based foods are commonly consumed in high-income countries, namely the United States, Hong Kong, and Canada. A recent article published in Nature Food suggests that a dietary shift from animal-based foods to plant-based foods in high-income nations could reduce GHG emissions from agricultural production and increase carbon capture by restoring agricultural land to its natural vegetation.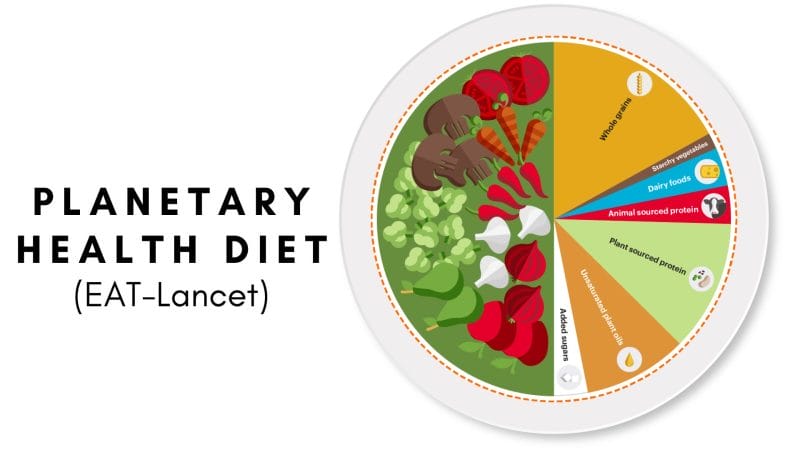 The article was able to estimate this by simulating the adoption of the EAT-Lancet planetary health diet by 54 high-income nations. In total, these nations represented 68% of global gross domestic product (GDP) and 17% of the world's population. Getting to the point, results demonstrated that such a dietary change could reduce annual agricultural production emissions of high-income nations' diets by 61%.
Additionally, this would capture as much as 98.3 gigatonnes of carbon dioxide (GtC02) equivalent, which amounts to approximately 14 years of current global agricultural production emissions until natural vegetation matures. Ultimately, this could potentially fulfill high-income nations' carbon dioxide removal (CDR) obligations under the principle of equal per capital CDR responsibilities.
Vejii Holdings Ltd.
$19.96M Market Capitalization
Vejii Holdings Ltd. (VEJI.C) is a North American, online plant-based, sustainable products marketplace, headquartered in Kelowna, British Columbia (BC). Vejii operates its online marketplace ShopVejii.com in both Canada and the United States (US), along with VeganEssentials.com, an online vegan grocer. The Company is committed to providing its customers with easy access to thousands of plant-based and sustainable living products from hundreds of vendors through a centralized, online shopping experience.
By leveraging logistics infrastructure and distribution network technology integrations, Vejii is able to support its vendors and improve customer experience. Furthermore, Vejii utilizes technology to connect buyers with the products and brands they want. To be specific, the Company uses the data gathered from its marketplace to inform every aspect of Vejii's business, including expansion plans and investments.
Latest News
Most recently, on January 12, 2022, Vejii announced that Actual Veggies, a healthy plant-based burger brand, has launched on ShopVejii.com. Unlike most veggie burgers, every 1/4 pound Actual Veggies patty is packed with wholesome, plant-only, farm-fresh ingredients. Furthermore, the company's patties are gluten-free, soy-free, nut-free, GMO-free, and contain no preservatives. Certifications aside, the production of Actual Veggies' patties requires 96% less land, 89% less water, and outputs 90% fewer emissions.
"As we continue to scale our brand and marketplace, it is especially important to us to remain committed to the community we've created by partnering with companies that have also committed to sustainability…

This partnership with Actual Veggies' will allow us to expand our selection for our customers with a unique and innovative plant-based burger option that is unlike many brands that are currently on the market," said Kory Zelickson, CEO of Vejii.
With this in mind, Vejii's digital marketplace, ShopVejii.com, and fulfillment platform were built to make it easy for brands like Actual Veggies to rapidly scale their sales and distribution both nationally and internationally. Looking forward, Vejii will support Actual Veggies by assisting the company in increasing its exposure across the United States (US). For more details, check out this article.
On January 6, 2022, Vejii announced that it has completed the acquisition of VEDGEco, a leading online business-t0-business (B2B) wholesale platform for plant-based products, as of December 31, 2021. In addition to providing VEDGEco's existing offering of wholesale plant-based products, Vejii is now able to significantly expand VEDGEco's product selection by leveraging its existing case-lot purchasing and expanding the range of products on its platform through VEDGEco.
"Between going public and completing our acquisition of Vegan Essentials and then VEDGEco, 2021 closed on a high note for us. I feel we have proven our ability to execute our plans and objectives, getting two deals closed in two months…

the stage is now set for growth in 2022 as Vejii will be able to service our brand partners through our direct-to-consumer (D2C) marketplace and business-to-business (B2B) through the addition of VEDGEco," said Darren Gill, President and COO of Vejii.
With distribution centers in Hawaii and California, VEDGEco's operations will expand Vejii's distribution network, thereby reducing shipping costs and increasing the Company's offering of regionalized same-day delivery. For more details related to the acquisition, check out this article. For an exlcusive Equity Guru interview with Kory Zelickson, Vejii's CEO, check out the video above.
Vejii's share price opened at $0.19 on January 13, 2022, down from a previous close of $0.20. The Company's shares were down -5.00% and were trading at $0.19 as of 10:50 AM EST.
Full Disclosure: Vejii Holdings Ltd. (VEJI.C) is a marketing client of Equity Guru.
Organic Garage Ltd.
$21.887M Market Capitalization
Organic Garage Ltd. (OG.V) is an organic retail food business with over 14 years of operating history in the GTA and is committed to providing consumers with the highest-quality organic products without sacrificing affordability. The Company offers more than 9,000 SKUs covering all product categories in order to create a one-stop shop for customers.
These categories include, produce, grocery, meat, bakery, vitamins, health, and beauty. Through unique branding, customer incentives, and quality products, Organic Garage is working towards establishing long-term customer relationships and promoting brand loyalty. With four stores located in Ontario, Organic Garage hopes to take advantage of Canada's organic retail market, which was valued at $5.4 billion in 2019, ranking sixth in the world.
Latest News
Most recently, on January 12, 2022, Organic Garage announced that its plant-based food company, Future of Cheese Inc., is preparing to launch its own eCommerce store within the first quarter of 2022. The company's eCommerce site will feature Future of Cheese's complete line of dairy alternative products, which will be offered for sale across Canada. Organic Garage's latest news comes shortly after Future of Cheese announced significant demand for its recently launched Ripened Brie at physical retail locations.
"Since our launch, we have been inundated with requests for orders from customers across Canada and the US, asking if they can buy direct…The plant-based food trend combined with the necessity of online grocery shopping has accelerated our plans to launch our eCommerce retail platform in order to meet the growing demand from the click-to-table digital shopper," stated Jen Wojtaszek, President of Future of Cheese.
According to a survey conducted by Brick Meets Click and Mercatus Grocery Shopping, U.S. annual online grocery sales reached $97.7 billion in 2021, with more than 70% of households receiving one or more orders during the year. With this in mind, online grocery sales are expected to surpass 20% of the overall U.S. grocery retail market in the next five years.
That being said, Future of Cheese believes that accelerating its plans to roll out its online shopping platform will assist the company in reaching new customers and adding direct-to-consumer (D2C) sales. Furthermore, Future of Cheese intends to provide a curated experience for customers by offering a detailed walk-through of each product, ranging from nutritional value to the processes used to create each item. For an honest look at Organic Garage, check out Equity Guru's Roundtable below!
On December 31, 2021, Organic Garage release its Q3 2021 Financial Results. According to Organic Garage's financial results, the Company's cash balance grew from $1.6 million on January 31, 2021, to $2.1 million on October 31, 2021. In total, Organic Garage reported an adjusted net loss of $288,230 on October 31, 2021, and a gross profit margin of 31.3%, up from 30.4% on October 31, 2020.
With this in mind, Organic Garage's sales decreased from $6.9 million on October 31, 2020, to $5.9 million on October 31, 2021. The Company attributes this reduction to the impact of COVID-19. Furthermore, Q3 2021 sales totals did not include contributions by Future of Cheese due to the company's products launching at the end of the quarter. Additionally, Organic Garage received $361,350 cash proceeds from the exercise of warrants, resulting in a cash balance of approximately $2.4 million.
Organic Garage's share price opened at $0.39 on January 13, 2022. The Company's shares were down -5.13% and were trading at $0.37 as of 11:38 AM EST.
Beyond Meat Inc.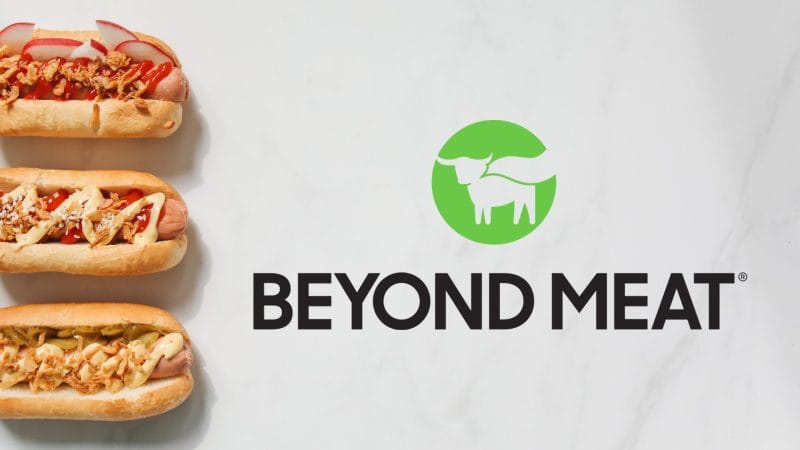 $4.497B Market Capitalization
Beyond Meat Inc. (BYND.Q) is an industry leader in plant-based protein, offering a portfolio of products made from simple ingredients without GMOs, bioengineered ingredients, hormones, antibiotics, or cholesterol. Beyond Meat Inc. and Impossible Foods Inc. were pioneers of the plant-based sector, ushering in an era of sustainable, ethically sourced, delicious meat alternatives.
Furthermore, Beyond Meat has certainly been doing its part to lower its environmental impact by reducing greenhouse gas emissions, energy use, water use, and land use associated with the production of the Company's Beyond Burger.  According to a study published by the Center for Sustainable Systems, the production of the Beyond Burger generates 90% less greenhouse gas emissions, requires 46% less energy, has >99% less impact on water scarcity, and 93% less impact on land use than a ¼ pound of U.S. beef.
Latest News
Most recently, on January 10, 2022, Beyond Meat announced the launch of its plant-based Beyond Italian Sausage Crumbles as a permanent offering at Pizza Hut Canada locations nationwide. Having just ordered Pizza Hut this past weekend, I must say Pizza Hut's offering of Beyond Meat products is quite encouraging. Intended to mimic the taste and texture of Pizza Hut's traditional Italian pork sausage, Beyond Meat Italian Sausage Crumbles are available on Pizza Hut's "The Great Beyond," "Beyond Italian Sausage Alfredo Loaded Flatbread," and "Beyond Creamy Alfredo."
"With the combined strength of our brands, we are continuing to increase the accessibility of plant-based protein for Canadians everywhere…At Beyond Meat, we believe that small changes like choosing plant-based protein on your favorite pizza can make a positive impact on human health and the health of our planet," said Deanna Jurgens, Chief Growth Officer, Beyond Meat.
Aside from Pizza Hut's aforementioned pizzas, Beyond Meat Italian Sausage Crumble can also be added as a topping to any existing pizza offering of any size. With this in mind, Pizza Hut's national launch of Beyond Italian Sausage Crumbles is part of a larger global strategic partnership between Yum! Brands, the parent company of Pizza Hut, and Beyond Meat to create a plant-based protein menu to meet the growing consumer demand for diverse protein options.
Prior to Beyond Meat's latest announcement, the Company announced on January 5, 2022, the nationwide debut of plant-based Beyond Fried Chicken at Kentucky Fried Chicken (KFC) restaurants across the US for a limited time, while supplies last. Seeing as Beyond Meat's stock climbed 10% following the news, I think it's safe to say that Beyond Meat's Beyond Fried Chicken will be quite a hit. For more information regarding the Company's collaboration with KFC, check out last week's Plant-Based Sector Roundup here.
Beyond Meat's share price opened at $68.14 on January 13, 2022, up from a previous close of $67.62. The Company's shares were up 7.31% and were trading at $72.49 as of 2:15 PM EST.
Feel Foods Ltd.
$5.068M Market Capitalization
Feel Foods Ltd. (FEEL.C) is an agri-food holdings company focused on developing innovative products and technologies in the foodservice industry. This includes the Company's wholly-owned Be Good Plant-Based Foods Ltd. ("Be Good"), a food company dedicated to designing, developing, producing, licensing, distributing, and selling a variety of plant-based meat and other food alternatives.
Feel Foods acquired Be Good on March 31, 2021, by issuing 22,050,000 common shares of the Company at a fair value of $7,166,250. Some of Be Good's products include plant-based chicken, pork, and beef products. Ultimately, Feel Foods is on a mission to provide a unique offering of plant-based food products intended to make it easy for carnivores, flexitarians, and vegans alike to incorporate less meat into their diets.
Latest News
Most recently, on January 6, 2022, Feel Foods announced that it has launched a limited-edition collection of non-fungible token (NFTs) inspired by plant-based food influencers who are helping to prom0te a healthy lifestyle, stop animal cruelty, and save the planet. In a few words, an NFT is a unique and non-interchangeable unit of data stored on digital ledger called a blockchain.
"Feel Foods is not only supporting a plant-based lifestyle for health reasons, for the animals and for the planet, but is also embracing the latest in digital trends by introducing this limited line of NFTs inspired by key influencers who are helping to lead the plant-based movement…

"This plant-based NFT program is designed to reward our customers while honouring influencers for plant-based products that are making a difference in our communities and our planet," commented David Greenway, Feel Food's CEO.
With this in mind, NFTs can be associated with reproducible digital files such as art, music, photos, videos, and audio. However, I can't help but wonder why Feel Foods thought creating an NFT was a good idea, especially given the brand's nature. As a whole, NFTs are guilty by association for millions of tons of C02 emissions generated by the cryptocurrencies used to buy them. That being said, whether the environemtal impacts of NFTs are fact or fiction, wouldn't it be safer to avoid them all together?
According to cryptoart.wtf, a site than has since been taken down by its creator Memo Akten, the average NFT has a carbon footprint equivelant to more than a month's worth of electricity for a person living in the EU. Akten, a digital artist himself, combed through 180,000 NFTs before coming to this shocking conclusion, no pun intended. However, until I see some credible studies, I won't hate on NFTs too much.
Getting back to the Feel Food's latest news, the Company's NFT will be available on a Binance powered marketplace and will be awarded to customers who purchase Black Sheep Vegan Cheeze products over the next 30 days on www.feelfoodsco.com. Ironically, Feel Foods references digital artist Mike Winklemann, more commonly referred to as Beeple, in the Company's latest press release.
Why is this ironic? Beeple is credited for creating arguably the most famous NFT to date titled 'EVERYDAYS: The First 5000 Days,' a composite of 5,000 daily drawings. Keep in mind, Beeple's collection sold for a staggering $69.3 million at Christie's auction house, making EVERDAYS: The First 5000 Days the third-largest sale of any artwork by a living artist. Getting to the point, it costs around $5,000 to offset the emissions from one of Beeple's collections, according to the artist himself.
Feel Food's share price opened at $0.08 on January 13, 2022. The Company's shares were trading at $0.08 as of 3:57 PM EST.