A Rose Through the Concrete?
$1.143M Market Capitalization (12:20 PM EST)
Vejii Holdings Ltd. (VEJI.C) announced today its consolidated, unaudited financial results for Q1 2022. Leading up to Q1 2022, Vejii has kept itself busy, completing the acquisitions of Veg Essentials LLC. on November 5, 2021, and VEDGEco USA Inc. on January 6, 2022. Bearing this in mind, the Company has begun to realize the fruits of its labor in the quarter ended March 31, 2022.
"As a sign of my commitment to this, I have personally advanced the Company more than $1.4 million year-to-date, to maintain operations, while we work on a longer-term financing solution given these difficult market times. Management and myself personally have been committed to doing right by our investors and shareholders," said Kory Zelickson, CEO of Vejii.
More specifically, Q1 2022 represents the first reported quarter of financials reflecting the acquisition of Vegan Essentials and VEDGEco. With this in mind, during this quarter, Vejii was focused on integrating its two new assets, realizing synergies including consolidating resources, increasing buying power through economies of scale, and optimizing the Company's Key Performance Metric (KPIs).
That being said, Vejii does not expect its full synergies to come to fruition until Q3 2022. If that's the case, then Q1 2022 is just a glimpse at what investors can expect from the Company in the near future. However, sales in the plant-based sector have begun to stall as the ever-looming threat of COVID-19 fades into the background.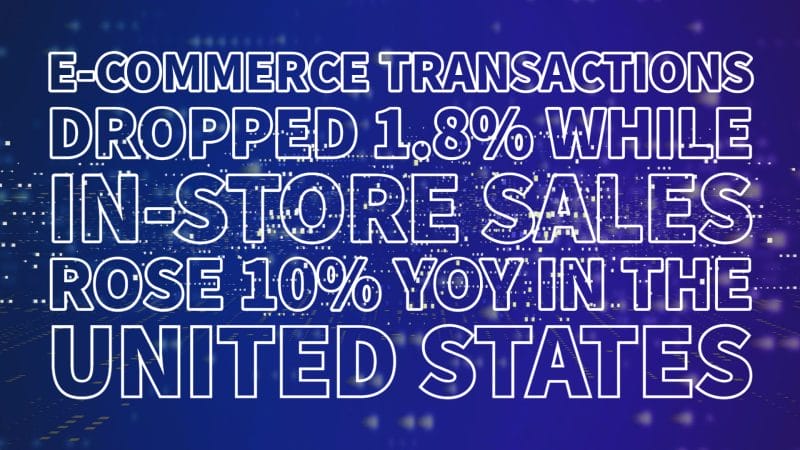 While the plant-based market will continue to grow, it won't be at the astronomical rate we saw in 2021 during the peak of the pandemic. According to the Good Food Institute, the total plant-based market value reached an all-time high 0f $7.4 billion in 2021. In particular, plant-based e-commerce sales grew 47% to $351 million in 2021, compared to $240 million in 2020.
As Geoffrey Chaucer once said, "all good things must come to an end". When brick-and-mortar stores started opening their doors again, many e-commerce companies suffered a tremendous blow. In fact, even e-commerce titans like Amazon were left pulling their hair. In Q1 2022, Amazon reported 7% growth, marking the company's slowest Q1 growth ever.
Amazon attributes this decline to macroeconomic conditions and Russia's invasion of Ukraine. However, Amazon's disappointing growth can also be attributed to fewer e-commerce customers. Even companies like Etsy and Shopify saw their shares plummet by 17% and 15%, respectively. Needless to say, e-commerce sales have certainly slowed since the onset of the pandemic.
Key Performance Indicators
According to Mastercard SpendingPulse, a report covering national sales across all payment types, e-commerce transactions dropped 1.8%, while in-store sales rose 10% year-over-year (YOY) in the United States. With this in mind, e-commerce sales are still 92% above pre-pandemic levels when compared to April 2019.
To summarize, the e-commerce market is still incredibly valuable, reaching an estimated global value of USD$13 trillion in 2021. However, despite retaining most of the value it generated during the pandemic, the e-commerce market has begun to decline. With this in mind, growing as an e-commerce business has become increasingly difficult, made worse by higher consumer expectations.
Still, in the face of adversity Vejii has improved many of its Key Performance Indicators (KPIs), including the efficiency with which the Company acquires and retains customers. In Q1 2022, Vejii's Customer Acquisition Cost (CAC) was CAD$20.66 compared to CAD$95.44 in the prior-year quarter.
This represents an improvement of 78%, demonstrating Vejii's ability to reduce ad spending while increasing customer acquisition. Similarly, the Company's Return on Ad Spend (ROAS) was 14.93 times in Q1 2022, an improvement of 1,217% compared to 1.13 times in the quarter ended March 31, 2021. This indicates that Vejii's gross product revenue relative to its ad spending has improved substantially.
If you would like a look at Vejii's Q4 2021 and FY2021 financial results, including the Company's KPI performance, check out this article! Moving on, Vejii's active accounts as of March 31, 2022, increased to 25,847 compared to just 3,561 compared to the same prior-year period. As a result, the Company's orders also increased, reaching 10,157 and an average order value of CAD$129.03.
Financials
However, Vejii's financials aren't quite on par with its KPI growth. In terms of revenue growth and gross margins, Vejii came out on top. The Company's total revenue for Q1 2022 was CAD$1,547,795, compared to CAD$241,305 in Q1 2021, representing an increase of 541%. Digging deeper, the Company's revenue from direct-to-consumer (D2C) platforms in Q1 2022 was CAD$855,651.
To put things into perspective, Vejii's D2C revenue was CAD$241,305 in the prior quarter. The Company's business-to-business (B2B) also increased from nil to CAD$692,144 in Q1 2022. Vejii attributes its D2C growth to a full period of operations on ShopVejii.com in the United States (US) and Canada along with the VeganEssentials.com marketplace.
On the other hand, Vejii's B2B growth is attributed to its acquisition of VEDGEco, which substantially augmented the Company's B2B capabilities. Vejii's gross margins also increase by 242% to 38% compared to 11% for the three months ended March 31, 2021. D2C and B2B gross margin percentages were 42% and 33%, respectively, for Q1 2022.
"We have been saying the key to scaling in D2C cold chain e-commerce is to have multiple points of distribution, now with 5 distribution points, we have grown revenues by over 64% while only increasing selling and distribution costs by 3%. Our G&A this quarter includes restructuring costs associated with business integrations, so we expect G&A to improve in the coming quarters as well", said Darren Gill President & COO of Vejii.
Vejii's sales and distribution expenses as a percentage of revenue were 66% for Q1 2022 compared to 308% in the previous quarter. In total, Vejii reported a net loss of CAD$2,488,276 or a net loss per share of CAD$0.09, compared to a net loss of CAD$1,967,045 or a net loss per share of CAD$0.14 for the three months ended March 31, 2021.
The Company attributes its Q1 2022 net loss primarily to the integration of Vegan Essentials and VEDGEco. As for Vejii's cash, the Company had cash of CAD$90,295 as of March 31, 2022, a decrease from CAD$143,021 on December 31, 2021. Overall, Vejii had total assets and total liabilities of CAD$8,190,052 and CAD$8,308,014, respectively, as of March 31, 2022.
Vejii's total assets decreased from CAD$8,565,104 on December 31, 2021, while its total liabilities increased from CAD$6,281,729 on December 31, 2021. For the three months ended March 31, 2022, Vejii's net cash used in operating activities was CAD$1,587,029. The Company attributes its increased cash usage to an increase in its net loss.
Vejii Holdings (VEJI.C) – First Glance with Jody Vance (Ep 90)
It should be noted that year-to-date, Mr. Zelickson has advanced the Company by approximately CAD$1.4 million. Vejii and Mr. Zelickson intend to convert some of the advances and a loan of CAD$500,000 into a secured debenture at an interest rate of 10% and a maturity term of 2 years. The Company will have the option to extend the maturity in 6-month increments.
This option will be available to Vejii after payment of 10% of the outstanding principal balance at the time of the extension. All in all, investors may have been expecting more from Vejii's Q1 2022 financial results. While the Company's KPI, revenue, and gross margin growth are promising, Vejii's decreased cash position may have some investors worried.
Only time will tell if Vegan Essentials and VEDGEco will be able to generate the profitably Vejii is hoping for. Until then, Vejii intends to focus on additional acquisitions, onboarding of new vendors, and building upon its customer base. If you would like to know more about Vejii, check out this article!
Vejii's share price opened at $0.065 today, compared to a previous close of $0.065. The Company's shares were down -38.46% and were trading at $0.04 as of 12:07 PM EST.