BioHarvest Sciences (BHSC.C) has announced that it will be launching VINIA®, the Company's flagship product, in the United States' ecommerce market via the VINIA® website. Sales will begin at 8:00AM ET on May 12, 2021.
"We are entering the US nutraceuticals market with a powerful science-based product which has the ability to contribute to the overall wellness of American consumers…Not only are we uniquely positioned to lead the established Resveratrol-based dietary supplements market, but we will also reach sizeable segments within this market, due to the heart health and energy enhancing benefits of Vinia. We are fully prepared for this launch and have assembled a talented team of professional partners to bring the power of Vinia to American consumers. Our future product launches will benefit greatly from the go-to-market machine that this talented team has built," said Ilan Sobel, CEO of Bioharvest.
Admittedly, I am incredibly excited for the launch of VINIA® in the U.S., likely due to the fact that I have been writing about BioHarvest since March. VINIA® is the Company's proprietary red grape cell product containing Piceid Resveratrol, a polyphenol with various health benefits. The product itself comes in supplement capsules and is intended to provide consumers with improved physical energy as well as mental alertness via increased blood flow and the delivery of oxygen to the body's tissues and organs.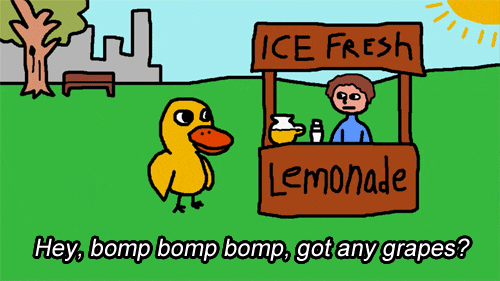 Last month, BioHarvest announced that sales of VINIA® had reached an all-time high of USD$377,756 in Q1 2021. Purchase order also increased in April by 17% in Q1 2021 compared to Q4 2020. Moreover, compared to others, VINIA® is the only dietary/nutritional supplement containing Piceid Resveratrol. With this in mind, VINIA® is sure to standout in the United States' competitive supplement market, which is oversaturated with thousands of brands. According to Grand View Research, the global dietary supplements market was valued at USD$140.3 billion in 2020 and is expected to grow at a compound annual growth rate (CAGR) of 8.6% from 2021 to 2028. In particular, the United States' dietary supplement market is estimated to be worth USD$53 billion.
Furthermore, the global ecommerce market, estimated at USD$9 trillion in 2019, is expected to continue growing at a rapid CAGR of 14.7%, which is impressive given the market's size. This is due to the increasing accessibility and convenience of online shopping. However, as a result of many brick and mortar stores closing due to the COVID-19 pandemic, many consumers have turned to online shopping, contributing to the growth of the market as a whole. With this in mind, revenue earned was up 37% and orders also increased by 57% in the U.S. in 2020.
Keep in mind, BioHarvest has already made a name for itself in the U.S. through sales of its VINIA® powder, the soluble version of the Company's dietary/nutritional supplement. BioHarvest currently sells its VINIA® powder via Batory Foods, the Company's U.S. distributor. Overall, BioHarvest is undoubtedly prepared for the launch of VINIA® in the United States' ecommerce market. With that being said, BioHarvest may see substantial growth following the launch of VINIA® on Wednesday (May 12, 2021).
BioHarvest's share price opened at $0.37 today and is currently trading at $0.37 as of 11:16AM ET.