1933 Industries
CSE: TGIF | US OTC: TGIFF
1933 Industries – CSE: TGIF | US OTC: TGIFF
Overview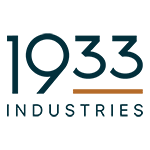 1933 Industries Inc. is a vertically integrated, brand-focused cannabis company with operations in the United States and Canada.

Operating through two subsidiary companies, the Company owns leading cannabis brands as well as licensed cannabis cultivation, extraction, processing and manufacturing assets. Our award-winning proprietary portfolio of brands include: AMA flower and AMA concentrates, CBD-infused Canna Hemp™, Canna Hemp X™, and Canna Fused™. Partners under licensing agreements include Birdhouse Skateboards™, Blonde™ Cannabis, Denver Dab Co., Gotti's Gold, Grizzly Griptape, OG DNA Genetics, PLUGplay, and The Original Jack Herer®.

The Company owns 91% of Alternative Medicine Association, LLC (AMA), and 100% of Infused MFG LLC.
Highlights
Highlights of their most recent developments are:
The business model employs servicing the existing Medical Marijuana patient base in Nevada and the new recreational marijuana consumers, including those who visit Las Vegas each year, by establishing an aggressive presence and image for its unique branded flower and extraction products.
The Company operates in different sectors in Nevada, USA. Alternative Medicine operates as a (i) cultivation facility; and (ii) a production facility for edible and marijuana-infused products. AM grows marijuana indoors through hydroponic processes for personal, medicinal, and recreational use.
AM has cost-effectively facilitated cultivation of monthly crops of approximately 100 pounds per month, including both marijuana flower and trim, in full compliance with all state and local regulatory authorities. Construction is underway on a new 67,750sq. ft. cultivation facility where the Company expects to cultivate approximately 800 -900 lbs / month. The facility is expected to be complete in March 2019, at which point production will start immediately. Product sales will begin in June 2019.
Infused Mfg ("Infused"), also a 91% -owned subsidiary of the Company, is focused on developing, acquiring and designing hemp and CBD-infused products and brands for retail sale and use in jurisdictions where permitted.
The Company also holds a 100% interest in Spire Global Strategies Inc., a provider of customized security programs, compliance, information technology, buildout design, and due diligence services for the legal cannabis, mining and investment sectors
Last updated: December, 2018

Corporate Information
Executive Team



Why We Love it
We love 1933 for three reasons: location, location, location. The company was Nevada's first licensed cultivator and has since gained a recreational license to supply the more than 42 million visitors Las Vegas has received every year since 2015.

1933 is active throughout the enormous US market with a presence in Nevada, California and Colorado. The company's focus on the CBD market was rewarded by the passage of the 2018 US farm bill which legalized hemp cultivation across the country, bolstering CBD's acceptance.

With three subsidiaries, including one to assist cannabis companies with regulatory compliance, 1933 Industries has a diverse portfolio of assets targeting unique segments of the market.

Contact Information
1933 Industries

105, 45655 Tamihi Way Chilliwack,

B.C.

Canada V2R 2M3

Investor Relations: 604 674 4756

info@1933industries.com