SPL026
Small Pharma (DMT.V), a psychedelics company focusing on DMT announced today it's completed Phase 1 for its drug candidate SPL026, (a DMT derivative) for the treatment of Major Depressive Disorder ("MDD"). Small Pharma, a UK-based company has partnered with the Centre for Psychedelic Research at Imperial College London for the trials.
According to the company, Small Pharma's intravenous formulation of DMT was well tolerated in individuals with no previous experience of psychedelics. The dose-escalating, placebo-controlled Phase I study of SPL026, which was https://e4njohordzs.exactdn.com/wp-content/uploads/2021/10/tnw8sVO3j-2.pngistered in combination with supportive psychotherapy to 32 healthy psychedelic naïve volunteers, demonstrated a favorable safety profile with no serious adverse events reported.
The data from the study as enabled Small Pharma to take into patients in Phase IIa which it has initiated.
The Phase IIa study of SPL026 will be in combination with psychotherapy using 42 patients with MDD. The study, being held at two UK clinical trial sites will assess the efficacy of one versus two doses of SPL026 in combination with psychotherapy in patients with MDD while furthering the company's safety and tolerability dataset. Initial, results are anticipated in the first half of 2022.
During 2016-2018, Small Pharma progressed preclinical development of SPL801B, an optimized oral dosage form of a known active metabolite of ketamine in order to develop an oral rapid-acting antidepressant. In conjunction with its R&D progress, Small Pharma adopted an IP strategy surrounding SPL801B, which to date, is represented by a portfolio of 12 patent applications (11
patents pending and 1 patent granted).
DMT is known as the "spirit molecule" because of the way it alters the human consciousness and produces hallucinations that have been likened to a near-death experience.
It is also the active ingredient in ayahuasca, a traditional Amazonian plant medicine used to bring spiritual enlightenment.
Researchers believe the drug might help loosen the brain's fixed pathways, which can then be "reset" with talking therapy afterward.
In 2019, Small Pharma switched up its R&D focus to explore the drug development opportunities for a psychedelic-based medicine. By 2019, scientific research within this field was accelerating – providing the support of the potential of tryptamine-based psychedelics to deliver a rapid-acting, long-lasting antidepressant effect, in conjunction with psychotherapy.
Seelos is another company looking for a fast-acting solution to depression.
ASIB & MDD
In July, Seelos (SEEL.Q) announced that the first patient has been dosed in the second part of their registrational, double-blind, Phase 2 placebo-controlled study of SLS-002 (intranasal racemic ketamine) for acute suicidal ideation and behavior (ASIB) in patients with major depressive disorder (MDD).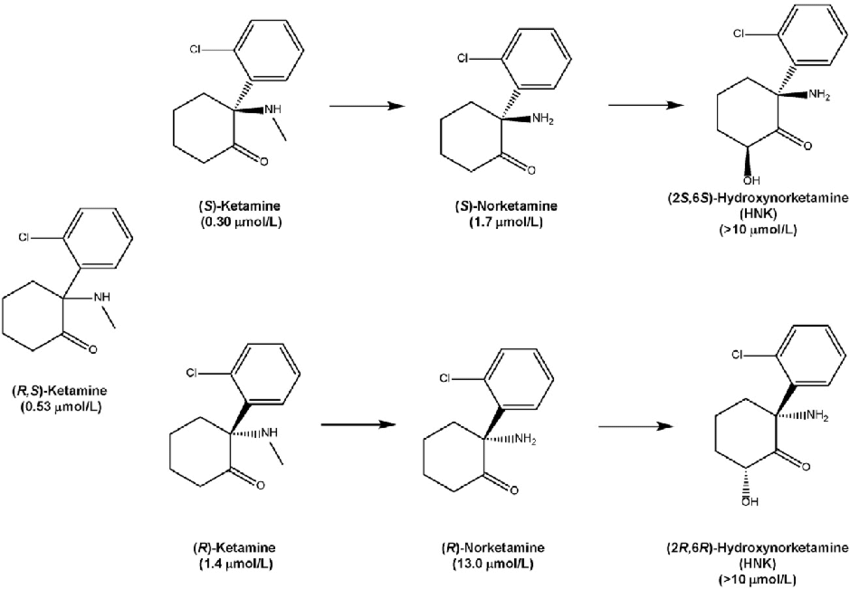 If approved, SLS-002 would become only the second product approved specifically for ASIB, after Johnson & Johnson's Spravato was approved for moderate-to-severe MDD patients with ASIB in 2020 in the US.
The purpose of the study is to evaluate the efficacy, safety, and tolerability of repeat doses of SLS-002 (intranasal racemic ketamine) in addition to standard of care on the symptoms of MDD and ASIB in patients who are assessed to be at imminent risk of suicide.
The study is comprised of two parts:
Part A is an open-label, non-placebo study of 16 patients receiving 90mg doses of SLS-002
Part B aims to enroll approximately 120 patients to be randomized 1:1 to receive standard of care plus either 90mg doses of SLS-002 or an intranasal placebo.
Part B will commence immediately after the 16th patient in Part A is dosed.
The study duration will be 16 days, people will be dosed twice-weekly (five total doses), and safety follow up for two weeks.
Fast-acting
So while Seelos is using ketamine rather than DMT, a lot of the reasons are the same. The system as it stands currently does not have fast-acting options for people with severe depression. Someone coming into a hospital who is suicidal will be put in a psych ward and given medication that will take 2-3 weeks to start working. In many ketamine clinics depending on the jurisdiction, someone has to have already been on two SSRIs without success. So while something like ketamine therapy has been proven to reduce depressive symptoms, it is not widely available for people.
The therapy itself isn't overly expensive in relation to other popular therapy modalities, but it is still out of reach for many people as their health insurance won't cover it. When and if those laws change, companies like Small Pharma and Seelos, and frankly all drug developers involved in the psychedelic space will greatly benefit. Many people can't even afford basic therapy, so if psychedelics are to cause a big change in society, access to them has to be improved. In time I think that will happen, but it's going to take a lot more awareness and hard science to convince leaders and politicians to make changes.
While it's important to take lessons from the opioid epidemic and not just look for a fast solution medication, companies like Seelos and Small Pharma are looking for better ways to treat short-term medical distresses.