Another Psychedelics article, and once again I try to answer the question: is it time to buy the dips in Psychedelics.
My views remain the same. In this market, things like Psychedelics and Cannabis look cheap compared to everything else. I know the retail crowd is already beginning to show interest in Cannabis. I have seen plenty of Youtube videos from larger macro finance channels regarding Cannabis stocks. Not yet on Psychedelics.
As someone who began micro dosing, I really believe this is something you need to try out for yourself in order to understand the health benefits. I do not suffer from depression, but I can see why Psychedelics can do a lot to improve mental health. Microdosing does make you feel more happy, and you can still operate and do daily things such as driving your car and such.
The big obstacle remains government, and the stigma/taboo associated with psychedelics. You could say the same with cannabis. However, I can tell you that my young generation are moving towards psychedelics. It's almost as if shrooms are seen as something that not only will make you happy and focus, but could really kick you in the butt and get you spiritually more tuned. Psychedelics are regarded as having life altering power.
For those interested in this kind of stuff, I suggest you read books detailing psychedelics in ancient history. Brian Muraresku's "The Immortality Key", and John Allegro's "The Sacred Mushroom and The Cross" come to mind. Check them out.
When it comes to the Psychedelics, I am still looking at my ETFs to determine a new uptrend. Let's take a quick look at PSIL and PSYK.
The last time I looked at PSIL, I was hoping for a reversal above $5.75. It did not happen. Another reason why it is prudent to wait for the confirmation breakout. Instead, we drifted lower, printing another lower high. Now, I am watching the $5.00 resistance zone. If we can close above this level, we can begin to say that a reversal is ready to play out. We would also get a close above my moving average which is an added bonus. In the last 7 trading days, we have ranged around $4.50 which is a positive sign that the bottom might be in.
The same analysis can be applied to PSYK. Very similar market structure, just different price levels. $4.20 is the resistance zone I am using for the upside. A break above would be positive. Once we tag $4.70, I would love to see a pullback before ripping higher to form an inverse head and shoulders pattern. Something like this:
Now it should be said that psychedelic stocks have been ripping in the past few days alongside the overall stock markets. Some of the companies I am going to discuss below have had 8% green days! On the stock market side, I am watching for 4500 to clear in a strong way on the S&P 500. If that happens, I think a lot of technical fear dissipates, and all markets begin to move higher once again. This will bring up the psychedelics as well.
Numinus Wellness (NUMI.TO)
One of the better looking charts in the psychedelics space has been that of Numinus Wellness. The company provides solutions to develop and deliver psychedelic-assisted psychotherapy and transform the mental health landscape.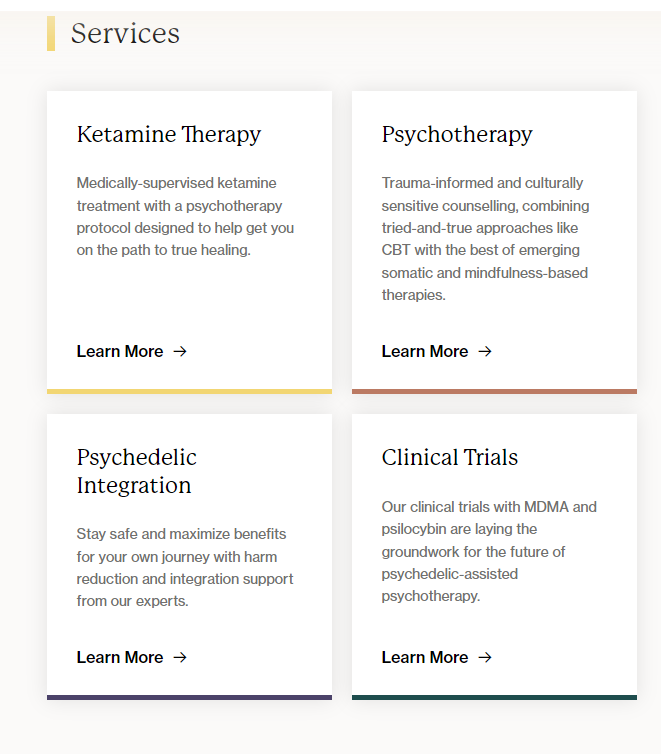 Recent press releases saw Numinus identified as a federally licensed psilocybin supplier by Health Canada. The special access program (SAP) is a federal program that allows healthcare professionals to apply for access to non-marketed medications that have not yet been approved for sale, when such medications show clinical evidence of safety and efficacy and are intended to treat patients with severe or life-threatening illness. Earlier this month, Health Canada added certain psychedelic compounds to the SAP that were previously available only through clinical trials.
Numinus also reported Q1 2022 earnings on January 20th 2022. Highlights include:
Ended quarter with strong cash position of 

$53.9 million

Revenues grew 245% year-over-year to 

$0.8 million

 for the quarter
Generated gross profit of 

$50,965

 during the quarter, representing a 6.5% gross margin
Well-positioned to offer psychedelic-assisted psychotherapy services through 

Canada's

 newly expanded Special Access Program
Clinical trial application made to Health Canada to begin Phase 1 study for proprietary psilocybe extract
MAPS-sponsored MDMA-Assisted Therapy for PTSD study to begin shortly; approvals received from Health Canada and the Institutional Review Board
The stock caught my attention on the 12th of January 2022 with a breakout of an inverse head and shoulders pattern. After 5 days of trying to gain some momentum on the breakout, the stock broke back below failing to trigger the popular reversal pattern. The stock continued to drop, but shifted after earnings. We are now making another push to climb back above the head and shoulders neckline at $0.70. I would want to see a break above the recent highs of $0.76 for the stock to continue momentum. There also seems to be a major flip zone at around $0.80.
Seelos Therapeutics (SEEL)
Seelos Therapeutics is a clinical-stage biopharmaceutical company, focused on the development and commercialization of novel technologies and therapeutics for the treatment of central nervous system, respiratory, and other disorders. One of the company's lead program is SLS-002, an intranasal racemic ketamine for the treatment of acute suicidal ideation and behavior in patients with major depressive disorders.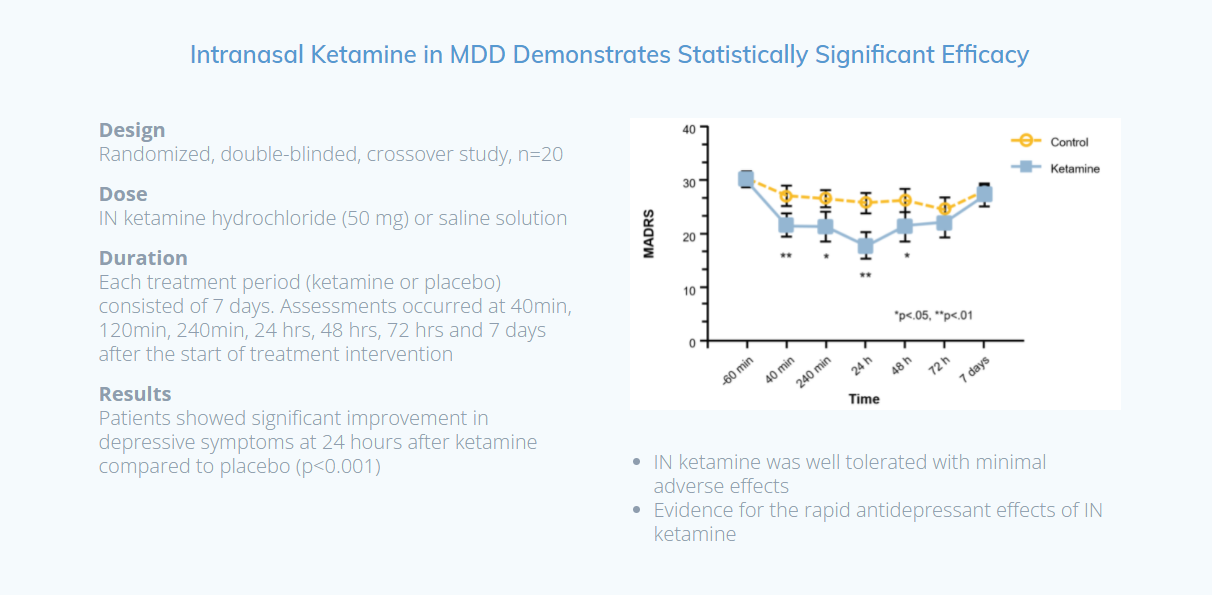 The stock has reached the major support zone of $1.00 in the last few days. We are seeing some buyers step in here and a new uptrend can potentially begin here. My major resistance zone comes in at $1.50, but a break above $1.30 could get the wheels in motion for Seelos.
GH Research (GHRS)
GH Research is a clinical-stage biopharmaceutical company dedicated to transforming the treatment of psychiatric and neurological disorders. GH Research PLC's initial focus is on developing its novel and proprietary 5-MeO-DMT therapies for the treatment of patients with treatment-resistant depression (TRD).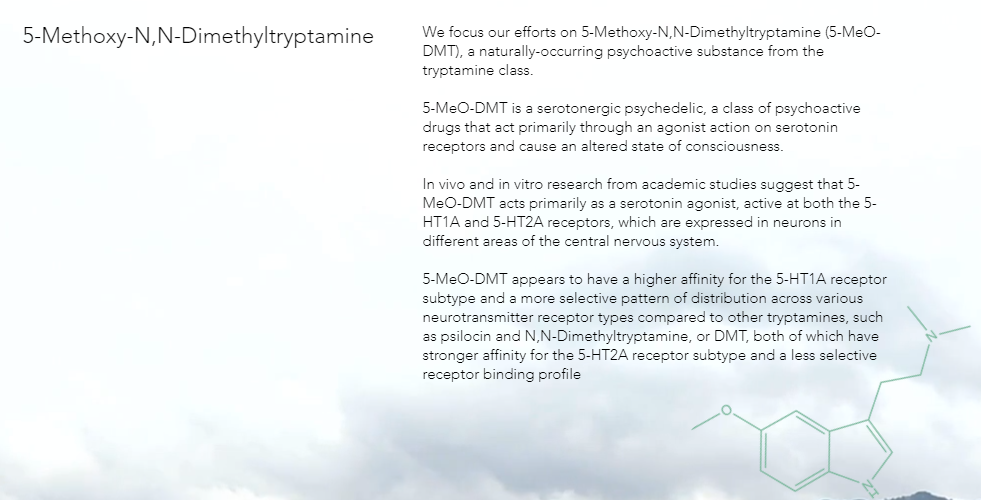 GHRS is battling at a support zone. $16.00 has held, and the stock is ranging. I like what I see, and all that is required is the breakout to initiate a new trend. I am looking for a daily close above $18.30. Note the resistance above at $22.00. That would be the next zone to be tested.
Field Trip Health (FTRP.TO)
Field Trip Health engages in the development and delivery of psychedelic therapies in North America. The company operates Field Trip Health Centres that provide psychedelic therapies; offers Field Trip Digital apps; and Field Trip Discovery, a drug development division developing the next generation of psychedelic molecules.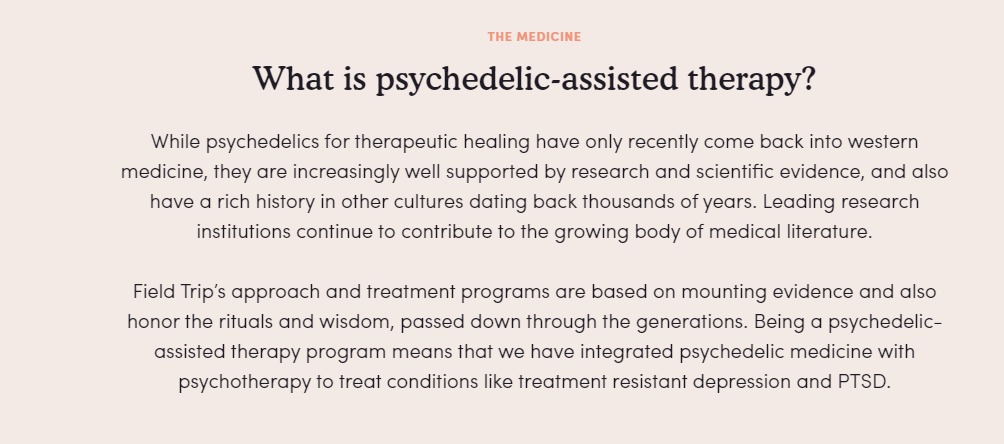 Okay, so we have something to work with here. As a reversal trader, I really like these prolonged downtrend stocks. Field Trip has been printing new record lows, and the stock is looking to turn. If PSIL and PSYK begin to flip as I discussed above, FTRP would be a good choice to go long.
We have begun to base, but we require that confirmation breakout. For this, I want to see a daily close above $2.65. We could even see structure in the form of an inverse head and shoulders pattern. The stock could tag $2.65, before pulling back and then breaking out. To the upside, the first resistance doesn't come in until we hit $3.50.