Manganese X Energy (MN.V) announced their wholly-owned subsidiary, Disruptive Battery, has received positive results from their ongoing research at Virginia State University (VSU) on their PureBiotic AIR Mist Solutions, being produced in conjunction with their US JV partner PureBiotic AIR.
The early results indicated that the PureBiotic AIR Mist Solutions can be effective in the deconstruction of biofilm. The tests are related to PureBiotic's HVAC (heating, ventilation, air conditioning) delivery system, which aims to mitigate the spread of COVID-19 and other contaminants.
According to Manganese's press release, the CDC attributes responsibility for 80% of infections to biofilm, so the removal of biofilm from HVAC systems will help with people's overall health, and lower their exposure to bacteria and viruses. Disrupt Battery and PureBiotic hope that the removal of biofilm could also help in the fight against COVID-19.
This round of testing was announced back in March, but the research was delayed due to Covid-19 restrictions. The research was testing the ability of PureBiotic's solution to deconstruct and remove these biofilm structures down to the bare microscopic level, removing any 'protective cover' for viruses and bacteria.
"There were some delays caused by the COVID-19 restrictions in accessing VSU testing facilities, as well as staff availability. We have now been notified that testing will resume on a regular basis with their staff as long as there are no additional COVID-19 interruptions," stated Manganese X Energy CEO Martin Kepman.
Following these test results, the VSU research team will continue tests on biofilm grown from specific pathogens selected from the common human environment. Their research is not just relevant to preventing the spread of COVID-19, but could be used to prevent the spread of other common diseases. Disrupt and PureBiotic hope that their research will cover a wide range of infection types and address some concerns do to the coronavirus pandemic and its variants.
On top of the mitigated health risks, the removal of biofilm will help reduce energy costs and odor.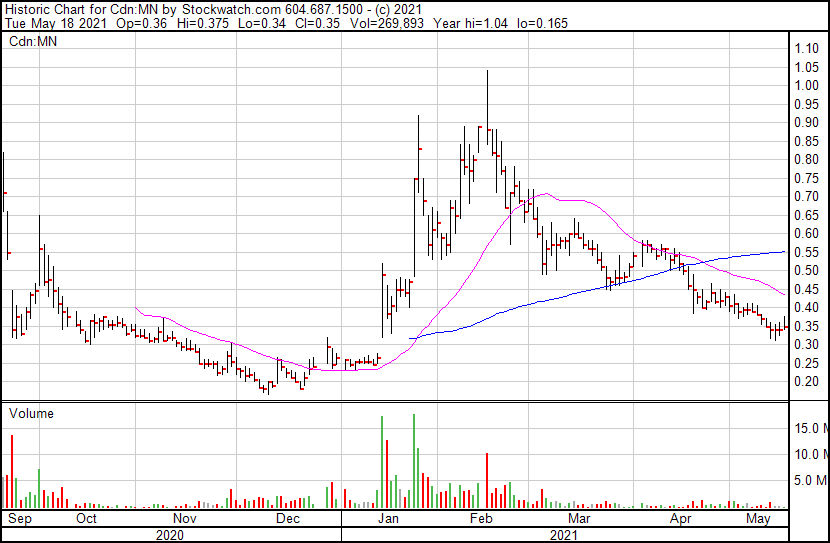 Following the news, Manganese X shares are up slightly and are trading at $0.35.
Full disclosure: Manganese X Energy is an Equity Guru marketing client.