Cybin (CYBN.NE) announced they are forming a Clinical Advisory Board, which will be chaired by Alex Belser, Cybin's Chief Clinical Officer.
The board will consist of Belser (PhD), Maurizio Fava (MD), Lynn Marie Morski (DM) and Anthony Back (MD). All members of the board have professional experience in either medicine or research.
Fava, the Psychiatrist-in-Chief at Massachusetts General Hospital, founded and directed the hospital's Depression Clinical Research Program. Morski is the President of the Psychedelic Medicine Association, a society of professionals looking to advance their education on the therapeutic uses of psychedelic medicine. Back is a board-certified physician and adjunct professor of Bioethics and Humanities.
"We are delighted to welcome three accomplished experts in their respective fields to guide the strategic development of Cybin's clinical programs. Together, Drs. Fava, Morski, and Back add unparalleled clinical expertise and strengthen our position to advance psychedelic therapeutics. Their insights will be especially valuable as we move our development pipeline through clinical trials," stated Doug Drysdale, Chief Executive Officer of Cybin.
Over the last month, Cybin has been reorganising their corporate structure in anticipation of a push towards clinical trials. Belser, who had previously been their Chief Clinical Advisor, was promoted to Chief Clinical Officer, and now that he is chair of the Clinical Advisory Board he has a team to work with for his efforts.
Today's news comes a week after CYBN announced their plans to advance the pre-clinical work of two of their psychedelic molecules. The CYB003 molecule, which is taken using an oral delivery system, and CYB004, which is inhaled, arose as from 20 pre-clinical studies as promising development candidates. These molecules still need approval before Cybin can begin human testing.
As my Equity Guru colleague Taylor Gavinchuck noted, Cybin's performance is outpacing the rest of the field in the psychedelic sector. To keep the pace going, they are going to need to keep bringing in useful scientific research, which is why this Clinical Advisory Board matters.
"It is an honor to work alongside these visionary physicians who have shaped the clinical landscape," remarked Dr. Belser, Chair of the Clinical Advisory Board. "In these unprecedented times, we are confronting an unfolding mental health crisis, high unmet need and inadequate existing treatments. With the guidance of our team of advisors, we are aiming to develop psychedelic medicine to address these challenges with skill, integrity and compassion."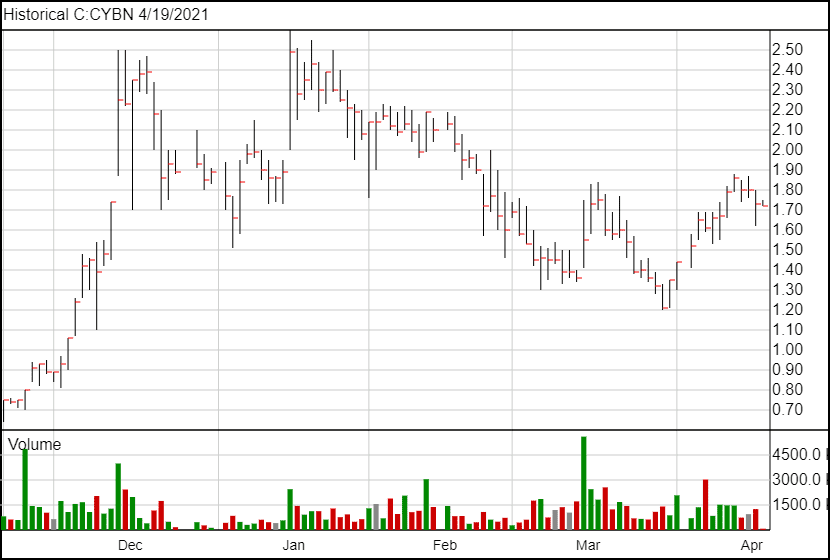 Cybin's share price did not move significantly following the news.
Full disclosure: Cybin is an Equity Guru marketing client.