Loop Insights (MTRX.V) and DGTL Holdings (DGTL.V) have announced a joint venture (JV) that will see the two companies combine their technologies.
DGTL's technology, #HASHOFF, is a social media content management system (CMS) that aims to let people leverage the gig economy by monitoring and engaging with freelance content creators online.
Loop is an AI automated marketing software that provides its users with real-time insights.
The companies believe that by integrating their software, they can provide global brands, event venues and retailers with a more complete overview of their customers' activities and use this to provide deep insight.
By collaborating, they also hope to gain new users from each other, increasing both companies' reach and information networks, which are key assets for both companies.
"Integrating Loop with DGTL Holdings' leading social media content management platform will assist in bringing valuable social media influencer content to our global brand clients. Loop will also benefit from collaborations with major Consumer Packaged Goods (CPG) and Gaming brands involved in the live sports and entertainment industry. Together with DGTL, we are able to close the loop on the digital activations, improving the in-game experience for fans while providing real-time measurement for agencies and CPG brands. This is an extremely valuable opportunity and creates exciting new revenue opportunities," stated Loop Insights CEO Rob Anson.
The thing about companies like Loop is that the most important resource for them is information and data. The more data that goes into Loop's AI, the more novel insights it will produce. The more novel insights it produces, the more people want to use it, providing it with more data.
Loop recently integrated their API with Vend, which added 20,000 new customer locations to their network.
DGTL could also benefit from increased information. By integrating Loop's point of sale technology, DGTL will gain data on an important behaviour.
"Loop Insights' ability to connect sponsor and brand activations at the transaction level and connect back to their Wallet pass technology provides a valuable data collection and enhancement feature for our clients. The integrated product offering will now be able to provide brands direct access to their customers through the Loop Wallet Pass and deliver real-time campaign performance metrics associated with their content-based campaigns. We look forward to working with Loop Insights to enhance the value of the data we return to our global brand clients," commented DGTL Holdings CEO Mike Racic.
Following the news, DGTL's stock price went up 5 cents before coming down to 1 cent above where it started at $0.66.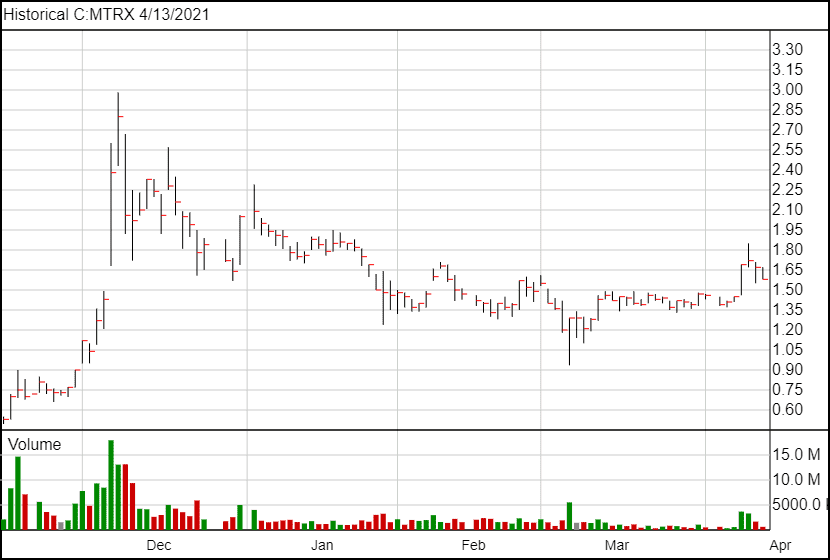 However, Loop did not have a good day: their stock price was down 7 cents and is currently trading at $1.60.