FansUnite Entertainment (FANS.C) has announced a strategic partnership with TGS Esports to launch live esports tournament prediction games.
"The partnership with TGS Esports brings forth a new platform that will enable us to capture new opportunities within the fast-growing esports market…TGS collaborates with numerous esports event organizers who have a large following of enthusiastic esports gamers that participate in their events. Our online betting solutions coupled with TGS esports platform will enable us to attract a new and widening audience from these events," said Scott Burton, CEO of FansUnite
TGS is recognized for working with various Fortune 500 brands as well as with tournament organizers. Additionally, the company has built white-label esports experiences for more than 15 brands, interacting with over 200,000 gamers. By offering prediction games, TGS is able to increase the level of engagement between fans and brands. What sets TGS apart from others is its streamlined system which offers brands a complete suite of tools via a single platform.
With this in mind, TGS has commercialized an esports experience that enables brands and gamers to interact directly via the company's end-to-end system. FansUnite takes this experience one step further by incorporating its wagering solutions into TGS events to create a new platform. Henceforth, every white-label esports event run by TGS will enable live audience predictions for various match outcomes. Furthermore, the platform provides spectators with an incentive to participate by offering prizes if their predictions are correct.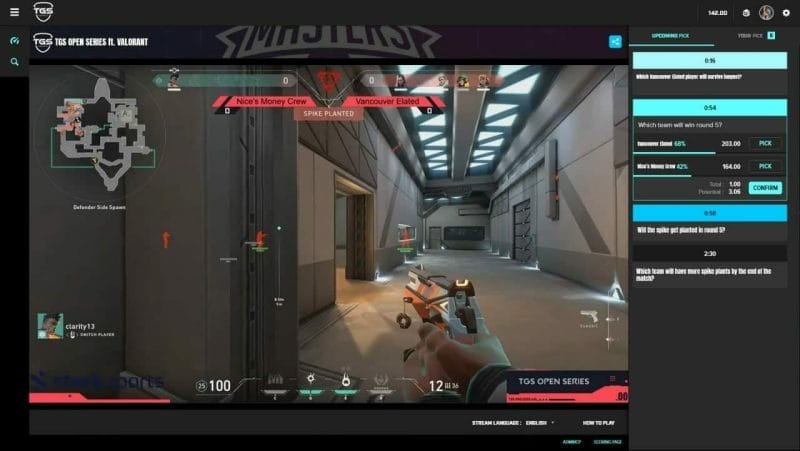 Prediction games will be featured on TGS' Pepper platform. This will allow all tournament organizers to offer predictions and rivalry challenges during tournaments for their viewers. Pepper Esports is one of TGS' most recent acquisition announced on November 2nd, 2020 and completed December 21st, 2020. Pepper represents a leading competitive esports platform much like TGS. However, the two entered into an amalgamation agreement, breathing life into the TGS' Pepper platform. Additionally, the agreement is expected to provide TGS with new online revenue streams as well as an expanded consumer and business base.
"Live predictions is a feature our brand partners have been asking us to implement for a long time…by implementing FansUnite's technology into our esports events, TGS is able to increase the level of engagement between its fans and brands," said Spiro Khouri, CEO of TGS Esports Inc.
Following TGS' agreement with Pepper Esports, the Company acquired Volcanic Media, a company standing at the forefront of scholastic esports in Canada. Volcanic has created an inter-district high school esports league and scholarship program for those within the league. Moreover, the company has partnered with various indigenous communities and organizations. In doing so, Volcanic has been able to provide esports event experiences, career growth opportunities and reconciliation via gaming.
The acquisition of Volcanic is expected to drive over 200,000 new users to TGS through scholastic leagues, tournaments, and in-class programs. With this in mind, users will feed into the Company's Pepper platform, adding to TGS' strategy of a centralized ecosystem.
FansUnite's partnership with TGS marks a major milestone for the Company as esports become increasing popular in the gaming industry. Additionally, through the inclusion FansUnite's prediction technology, TGS hopes to see a surge in audience engagement and participation. With esports revenue already reaching over $1 billion in 2020, we are likely to see that number increase this year.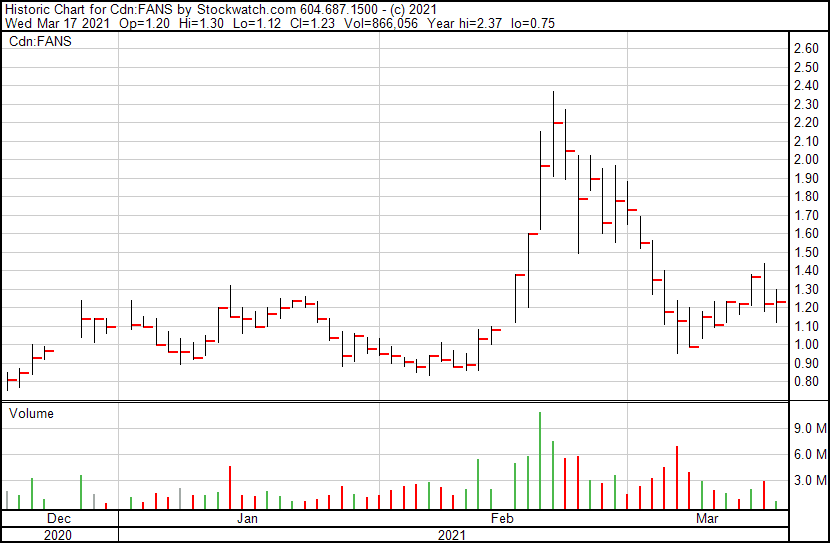 FansUnite's stock price opened at $1.20 and reached a high of $1.30. The stock's price currently sits at $1.23.
Disclaimer: FansUnite is a client of Equity Guru.