Attention sportsfans, we've got a hard reality to face:  esports as a venture has been something of a disappointment.
It was touted as the next big thing back in 2018, mostly on the backs of a strong showing in South Korea, Japan and a few other countries in Asia where this kind of thing is big business and there's money being made on every game.
All about the the hype train circa 2018:
But the same enthusiasm never materialized over here. We can't be entirely certain of the reasons why.
Maybe it's that there's something inappropriate about commoditizing a child's play as labour, or maybe that it tends to raise ethical questions about power when the profit motive gets involved. Maybe it's the idea that watching other people play video games isn't as big as selling point as promoters thought it would be. It certainly isn't for me.
That's not to say that there isn't a market for it. Esports is definitely a cash cow—as the success and prevalence of streaming sites like Twitch.tv and its many competitors can attest—but that it remains niche, and thus, underwhelming compared to what we were sold.
There's been another unexpected beneficiary of the relatively sedate esports craze and that's online gambling. It's seen revenues rising and interest taking hold. So even if it doesn't fill stadiums like it originally promised esports has definitely found a place, and now the Ontario internet gambling market has opened as of April 4, we're starting to see the potential of this new unexpected market.
Here are two companies poised to make a big splash.
FansUnite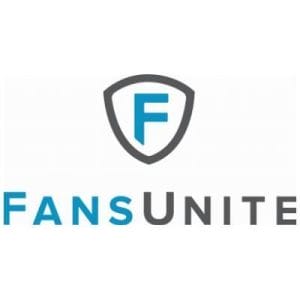 FansUnite Entertainment (FANS.C) is a sport and entertainment company with a global reach. They're focused on tech related to the regulated and lawful online gaming sector. And why not? Canada sports well over 19.3 million active online gamblers, making online gambling is one of the fastest growing industries in Canada. It presently ranks eighth among countries that spend the most money gambling online.
Canadians spend over $4 billion on offshore gambling sites every year, and based on the Canadian Gaming Industry Report, Canadian players dole out $16 billion in local casinos. It's a market that's absolutely ripe and ready for savvy companies and investors to take profits.
In 2021, Canada's gambling industry pulled in $2.64 in revenue, with $1.2 billion coming from online gambling. The disparity in numbers makes sense when you factor in the COVID-19 pandemic and its effect not just on wages but also on attendance to casinos. There's also something to be said for the revenue generating potential if the provincial government didn't have such a tight licensing hold on would-be gambling providers, but that's something for another story.
FansUnite has an iGaming platform called Chameleon, which offers operators gaming solutions with a sports and esports focus geared towards drawing in attention (and dollars) from online bettors and casino players. They provide business to business tech solutions, but also have multiple business to consumer options, such as Scottish sportsbook McBookie and Brazilian e-sportsbook VamosGG, and also casino style games under its Askott Games subsidiary.
What are they doing?
The company's last spate of activity involves expansion. In this case, they've signed a memorandum of understanding for a long-term licensing agreement with Lovell Brothers, which own Dragon Bet, to launch an online sports betting portal called www.dragonbet.co.uk, which will run on Fanunite's Chameleon i-gaming platform.
While you're here, check out our five easy questions with Maddy segment filmed earlier this month.
The Numbers
Here's what I like about this numbers setup:
Strong cash position at $8.1 million.
$77.2 million in total shareholder equity.
Well positioned to take a big chunk from the recently open legal and regulated Ontario online gambling market.
But here's a glance at their Q1 operational highlights:
Total revenue of $9.67 million in Q1 Fiscal 2022, an increase of approximately 804% as compared to $1.07 million over the same period in the last fiscal year
Gross margin of $5.90 million (61%) in Q1 Fiscal 2022, as compared to $0.54 million (51%) over the same period in the last fiscal yearPositive cash flow from operations of $0.5 million in Q1 Fiscal 2022, as compared to negative cash flow of $2.2 million in Q1 Fiscal 2021
Net loss of $9.17 million in Q1 Fiscal 2022 which includes non-cash expenses of $10.31 million, as compared to $2.49 million over the same period in the last fiscal year, which includes non-cash expenses of $0.72 million As of March 31, 2022, the Company had net working capital of $13.6 million compared to $14.9 million as of December 31, 2021.
It looks like FansUnite has enjoyed a rather nice pop by the end of May, capping off as a dismal start to the year. This might be the beginning of something big.
Tiidal Gaming
Like FansUnite before, Tiidal Gaming (TIDL.C) is a media and tech platform giving fans the ability to engage in e-sports and gaming. Unlike Fans, though, they have an additional interactive element. What they offer is a mix of gaming, media and betting, and their partners have the ability to create fan and consumer experiences using their media and technological offerings.
The first of Tiidal's products is Sportsflare.
Sportsflare
Sportsflare isn't just a sportsbook for the esports era, it's actually a bridge between the viewer sitting at home or behind their video screen and the action of what's happening onscreen. If the size of big name streamers like Twitch.tv are any indication, there's a huge market for watching other people play video games. But if you're like me that kind of thing leaves you cold. Watching esports is like watching baseball: it's slow, statistics heavy and can be difficult to follow. But if you're playing or betting on baseball, it adds an entirely new dimension.
That's the dimension that Sportsflare offers.
They have micromarkets, for one example.
Micromarkets give players ultra granular and high-frequency betting options, such as where in first-person shooters, betting on where in the game the next kill is going to come from, and which team will get the kill.
My favourite, though, is Betting On Yourself. I can see myself losing a lot of money on this.
This product caters to the perfectionist. The person who needs not only beat their opponent, but beat the performance metric they set yesterday. That's different, new and exciting.
That level of incremental development could also lead into another type of lucrative career: the professional esports star.
In that case, Tiidal has you covered.
Lazarus Esports
Lazarus Esports has been around since 2010 and is considered to be Canada's first established esports team. They're dedicated to growing their industry, developing the gaming market, and supporting pro-gamers at the highest level to achieve their full potential. They support 50 digital athletes in ten countries.
If you're into ESG like so many are then Lazarus' legacy of inclusivity and education may be worth your while. Video games and esports skew traditionally male and it's given rise to some rather pernicious gender stereotypes. Lazarus, in kind, has established themselves as a supporter of equlity for both women and people of colour. They have championed female players, creators, execs and staff for more than a decade, and they're continuing to find ways to help support and amplify voices not normally heard in the industry.
What are they doing?
In terms of what they're doing as a company, they're making the rounds and getting their name and ticker on as many boards and in front of as many potential investors as they can manage. In this case, it's getting out to the OTCQB markets in the United States, and becoming eligible for electronic clearing and settlement in the United States through the Depository Trust Company.
They are more or less standard steps for companies at Tiidal's level of development. Greater reach means greater access to more investors.
What they're really doing is events like this:
More events means more people and more people translates into more revenue.
The Numbers:
They are positively a steal at a $9,366,000 market cap.
Innovative tech used in novel ways – namely, the Bet On Yourself platform.
Strong shareholder equity with $

4,116,662

No debt.
Well positioned to take a good chunk out of the Ontario online gambling market.
40% insider ownership.
Before we bid adieu, we should definitely take a look at Tiidal's chart.
The month of May has not necessarily been the best for Tiidal, who dipped at the beginning only to rebound back to where they're presently trading at $0.13.  That's still a nickel down from where they were trading a month prior, but it's early days yet, and Tiidal's story has only just begun.
—Joseph Morton