Blue Sky Uranium sounds like your average Canadian microcap mining deal. And the new era of penny investors doesn't always jive with things like uranium. Or gold. Or oil.
We want to save the world, not Chernobyl it, right?
Catch up, kids. Nuclear energy is about as clean as it gets.
Take it away, Scientific American:
Ever since Japan's battered Fukushima Daiichi reactor complex began emitting radiation in March, calls to abandon nuclear power have risen in the U.S. and Germany, among other countries. If only it were so simple. Nuclear contributes 20 percent of the U.S. power supply and a significant share in other developed countries. If we gave it up, what would replace it? Pollution from fossil-fueled power plants shortens the life span of as many as 30,000 Americans a year. Coal companies lop off mountaintops, hydraulic fracturing for natural gas threatens water supplies, and oil dependence undermines the nation's energy security. Then there is the small matter of greenhouse gas emissions. Clean renewable technologies will take years to reach the scale needed to replace the power we get from splitting atoms.
The knock on nuclear energy is, what happens when the roof falls in?
Japan, which now realizes the error of building power plants on flood plains, gives us a good example of the potential risks. But that country, though it knows better than most about the downside of nuclear energy… is now building new nuclear plants.
Because it needs energy, and it doesn't have other options unless it's cool with covering the landscape in black soot.
The 22 new reactors proposed in the U.S. use so-called Gen III+ designs that are safer than today's reactors, which date to the 1970s or earlier. Building them could displace new coal plants or relieve the pressure to extend the life of old reactors that should instead be retired.
Nuclear energy is pretty darn clean and cheap, but for the spent power rods that the US still hasn't found a good disposal method for.
Of course, we who love the planet also love wind power and solar, but both of those are 'best circumstance' options, that generate energy at certain times, and generate nothing at others. A national power grid can't be reliant on whether or not the wind is blowing, so those options require batteries – large batteries – that will require lithium and cobalt and vanadium, ingredients that we in North America don't yet produce enough of.
If you're a believer that there will be profits in future energy, for mine, you have three real options.
You look at oil and gas plays with high upside and low cost. We like Renaissance Oil (ROE.V) there.
You look at uranium plays with high upside and low cost: We like Blue Sky Uranium there.
You look at battery metals plays, such as cobalt, lithium, manganese, and vanadium. We like Blue Sky Uranium again there, because one of those is sitting right there amongst their uranium.
Now, let's be clear – we're not talking about a company with a hundred different properties with a hundred different metals that will all either need money to drill, or be flipped, or be sat on until prices hit a point where drilling is worth it (if you want the scattershot approach, we like Berkwood Resources – BKR.V).
No, Blue Sky Uranium has one property that features a nice plop of uranium mixed in with an abundance of vanadium. 
It's a one stop shop – a buffet of whatever the hell energy scenario begins to dominate in years to come.
I talked to Blue Sky CEO Niko Cacos a few weeks back, and this is what he told me:
"We made a uranium discovery in Argentina which could turn out to be one of the largest uranium discoveries on the planet […] We have about 430,000 hectares over two provinces. We have discovered uranium occurrences along a 140-kilometer trend."
Cacos said a maiden resource was coming, that he couldn't guess at, but while:
"…I do not know the size of the resource today, we have internal corporate minimums of 15 million pounds of U3O8. We wouldn't be doing this if we thought we had less. This amount of uranium is enough to trigger production, given that it's right at surface, on unconsolidated gravel-like ground."
CEOs sometimes say words like this, and then there's a bit of a break, and then later a resource estimate comes out that doesn't correlate.
Well Blue Sky's maiden resource was released this week. Did they hit the 15m mark?
Inferred mineral resource estimate of 23.9 million tonnes averaging 363 parts per million (ppm) U308 containing 19.1 million pounds of U3O8 at a 100 ppm uranium cut-off.
Go on:
Mineralization at Ivana is hosted by loosely consolidated sediments from surface to 24-metre depth; it is expected that resources would be extracted via open-pit methods.
Metallurgical and beneficiation test work in progress to provide additional data for a maiden preliminary economic assessment in 2018.
The Ivana deposit remains open for expansion.
Additional resource potential exists in the Ivana area and throughout the 140-kilometre-long trend at the Amarillo Grande project.
Make some noise, Niko:
"This first resource estimate represents the biggest uranium discovery in Argentina in the last 40 years and it represents for Blue Sky a major step towards our goal of defining a low-cost regional-size uranium producing district," commented Nikolaos Cacos, Blue Sky president and chief executive officer. "We are excited to move forward with a preliminary economic assessment this year, particularly as the project remains open for expansion."
This is Argentina's Patterson Lake, only without the need to drain a lake.
But we're not done here. Let's level up.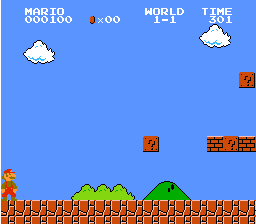 There's been a meme going around for a while that I think makes sense when discussing Blue Sky Uranium (BSK.V).

Versatility, bruh.
Uptown and downtown.
Legend on the streets, danger tween the sheets.
Blue Sky Uranium is a legit yellowcake play, but mixed in with that uranium is something that comes in most useful if you're looking to increase the strength of steel, or clad titanium for use in jet engines, or develop superconducting magnets, or develop vanadium redox batteries for…
..electrical grids.
This is why the spot price for vanadium has jumped by 3x of late. The government of china has mandated it be used to strengthen steel used in construction.
And when Blue Sky went sifting through their, they found there are places where the vanadium outnumbers the uranium by a 4 to 1 margin.
This makes the whole scenario a REALLY interesting exercise economically, because while the Argentina government wants all the uranium they can get their hands on just to cover local energy needs (the country is building nuclear plants actively), if the price of vanadium keeps running up, there's every possibility it could become the more highly targeted ore.
"Certain targets seem to be primarily vanadium. We have drilling underway right now and a program to begin to model this, and shortly to be able to announce the amount of vanadium that is contained in our project," Kakos told BNN recently.
There are plenty of Canada-based uranium companies that are in a bit of a holding pattern because it's either tough to get at their uranium or it's too expensive, or the demand isn't there.
There's demand in Argentina. And it's not expensive to get it. And we found out this week that there's a significant amount of it to be had. And Argentina's power companies will take what's being offered, happily.
BSK's resource is a nice one, and they had stock movement on the day it was announced, but not nearly as much as a story like this warrants. Uranium is a tough sector for some to get excited about, for reasons personal and not economical. But the more BSK execs move this project forward, the harder it will be for investors to ignore the potential of this property – and this company – which is appropriately named for its potential upside.
— Chris Parry
FULL DISCLOSURE: Blue Sky is an Equity.Guru marketing client.