Southern Energy (SOU.V) is a natural gas exploration and production company. Southern has a primary focus on acquiring and developing conventional natural gas and light oil resources in the southeast Gulf States of Mississippi, Louisiana, and East Texas. Its principal properties are Central Mississippi Assets that covers an area of approximately 31,000 acres containing oil and gas production at Gwinville, Mechanicsburg, Williamsburg and Mount Olive, and Mississippi.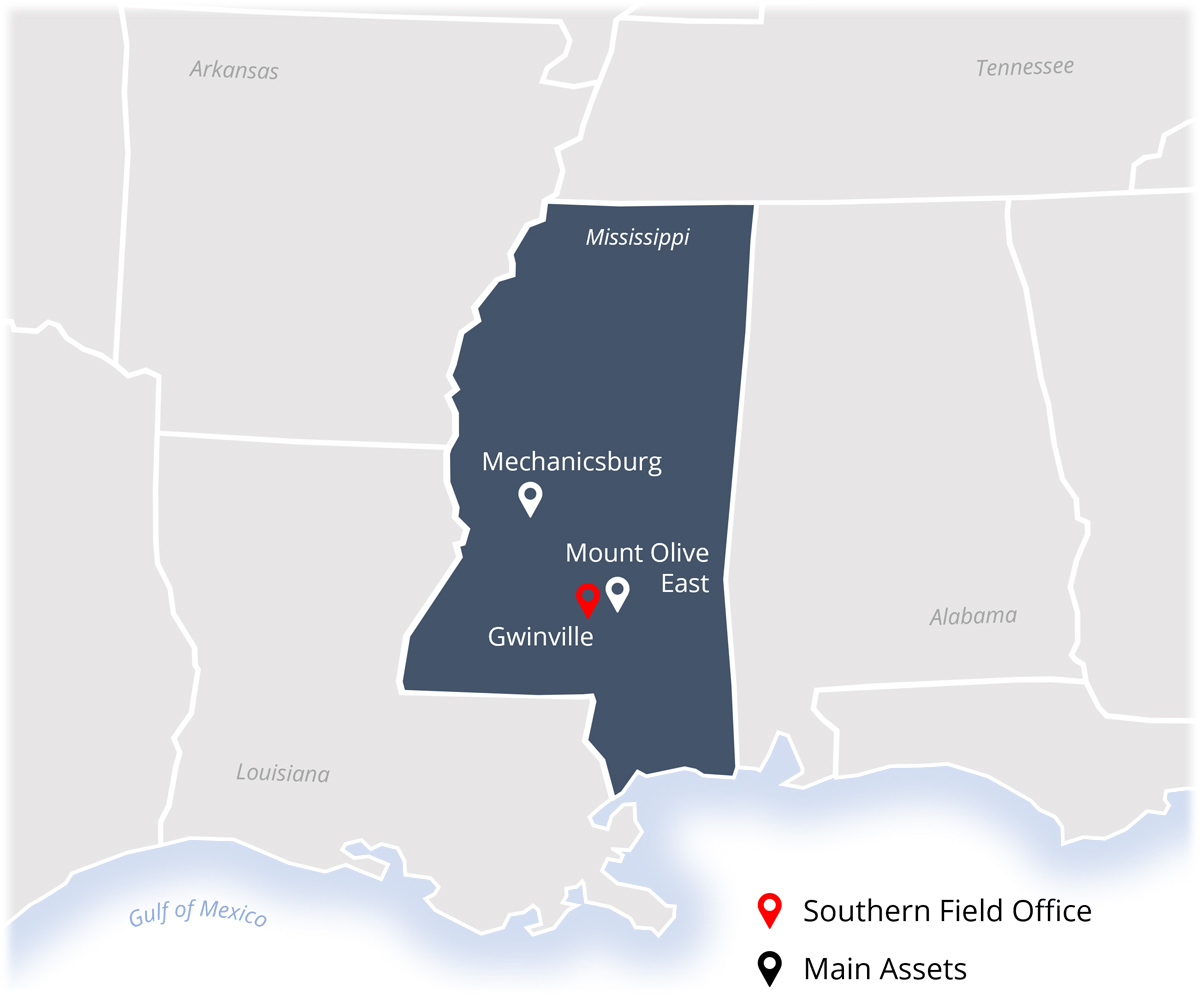 Southern Energy has an interest in 220 net producing and 80 non-producing wells which are comprised of conventional, low-decline, long-life reserves in fields with abundant infrastructure, low operating costs and premium commodity pricing.
This is a company that is growing, is cash generating, and has the perfect macro/geopolitical backdrop for success.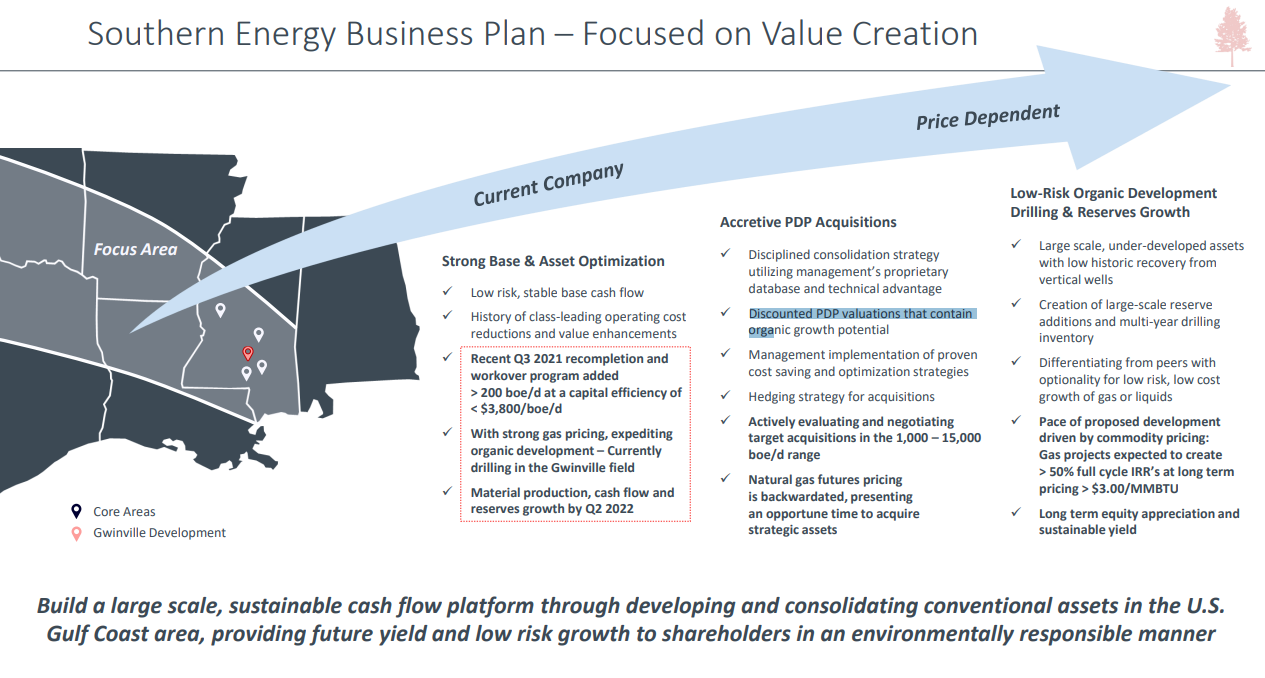 Readers may recall my article from March 9th 2022, where I called the technical breakout on news the US was banning Russian oil imports as the invasion of Ukraine was still in its early stages. At that time, the stock was trading at around $0.56. Here is the trajectory I laid out for traders and investors:
Let's compare it with the current chart set up:
A big Equity Guru winner with the stock hitting levels above $1.40. We told readers and viewers the new uptrend began with the trendline break when the stock was trading below $0.40. Do not ignore the technicals!
Now the big question: is it time for round two?
First off, note the gap down on June 24th 2022. This occurred due to a placing. Because of strong demand, the size of the placing was increased from US$12.5 million to US$13.5 million, and when combined with the US$17.5 million Prospectus Offering the total size of the Offering has increased to US$31.0 million. The pricing was in the UK at 54.5 pence per common share. The market gapped down on the placing as markets tend to with financing. However, Southern Energy is cashed up and now it is all up to management to ensure they use this cash for catalysts.
On the chart, Southern Energy held above a major support zone. This was the zone at $0.75. As long as the stock remains above this price level, the upwards momentum can continue. The next important price level to the upside comes in at $0.90. This is just before the gap. What would get bulls even more excited would be price closing above $1.05. In technical jargon, this is referred to as "fillip the gap". A very powerful and bullish signal as we recover and reclaim the major sell off.
So the technicals look great, the company is cashed up, but what about the macro/geopolitical environment?
It is all about Europe. You have probably already seen headlines of energy problems in Europe. Some parts of Germany are already rationing hot water and turning down heating in case Russia cuts off natural gas supplies. The European Union as a whole has struck a deal to ration natural gas for winter. But some countries like Poland do not want to play along.
It is going to be a tough Winter for Europe. I expect fuel and energy shortages. The UK are even planning organized blackouts to prepare for emergency power and gas cuts come January. I suspect Europe's gas problems may occur way before then.
Europe is going to learn the hard way that weaning off of cheap and reliable Russian natural gas cannot happen with the flick of a switch. It will take time to make up for this supply. In the future, Europe will import more liquified natural gas (LNG) from the US. It will be more expensive due to the increased transportation costs and will keep inflation levels elevated while hitting the European consumer, but that is a story for another time.
Southern Energy is a company that is in a prime position to benefit from this European demand as their primary sales points are near LNG terminals.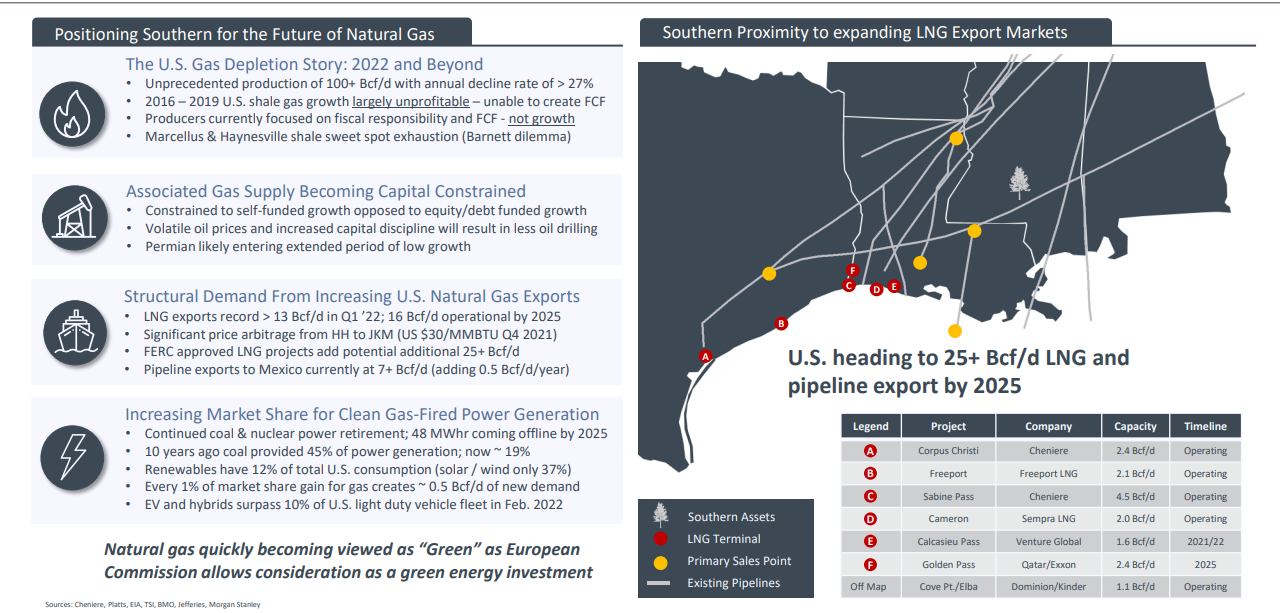 Another benefit for the stock will be the current price action on natural gas.
Natural gas is on fire. We have had multiple big percentage up days this Summer, and natural gas futures are looking for another breakout. So far, we keep rejecting $9.40. Will we reject it a third time? Everything will depend on the daily candle closes of course, but I would speculate that a breakout will occur given the technicals and the fundamentals.
This breakout will see many natural gas stocks rally, which could provide the momentum required for Southern Energy to fill the gap on the chart.
There are plenty of reasons to be bullish Southern Energy. The company is generating cash and has a large cash pile to grow and initiate catalysts, during a time when geopolitical factors are causing natural gas prices to rise. US exporters are also in a position to benefit from European demand. Keep SOU.V high up on your watchlist.