Alright my Silver bulls and apes! We have been tested this week. Tested hard. The weak hands may have been taken out, but we shall hold the line. Not going to lie, there were moments recently on Silver that got me crying in the corner. Okay, that's an exaggeration, but it was rough. All the precious metals took a hit on a strong US Dollar including Gold, Platinum and Palladium. I am here to say that the US Dollar strength may very well continue. I have been warning readers since June/July of this year that the Dollar was printing a potential double bottom pattern on the US Dollar. A very important macro chart. The question is whether the Dollar is rising due to tapering and rate hike expectations, or if the US Dollar is rising due to a risk off and safe haven move. The former would be trouble for the metals…the latter could be positive if investor's begin losing confidence in the government and central banks. Not going to lie, the signs of a confidence crisis are all there. Metals and commodities, alongside the US Dollar could move together in this case. Keep eyes on the Fed, and the upcoming CPI data.
Let's take a look at the Silver chart.
A moment of silence for the bulls that were taken out when we broke below $24.50.
If you have been following my work, I highlighted the importance of the $22.00 zone on Silver. I called it the biggest week for Silver markets when we tested it back in September. I began picking up contracts there. The breakout above $22.50 and my moving averages was further confirmation. Now we just had to ride the trend. A breakout above $24.50 looked even better since it triggered an inverse head and shoulders pattern. Unfortunately, price did not hold on the retest. We continued to sell off as the Dollar rose.
Today's price action was ugly, but some signs of hope with a wick indicating buying. It is where the buying is happening which fills me with hope. Note the small blue box I have to the left. This marks the current higher low. According to market structure, an uptrend remains intact as long as the higher low is held.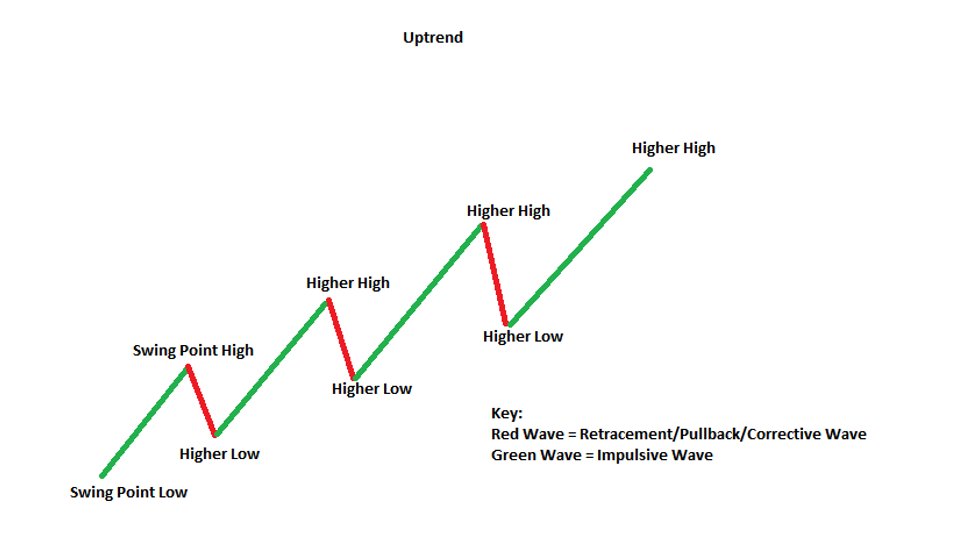 That's right folks, we must hold above this $23.50 level. It is absolutely crucial. If not, then unfortunately, Silver will pullback to $22.50 and under, and then we will have to assess what is happening in financial markets and the world.
How about the miners?
Lo and behold, SIL, or the Silver miners ETF is also testing its previous higher low level. Very crucial to hold here. Hold. The. Line. In fact, looking at the major Silver miners like First Majestic, the same structure applies. All are retesting previous higher low levels.
Let's take a look at a few interesting Silver plays. For more detail, read Lukas Kane's Silver deep dive which was released today. He is a Silver bull too. All these companies have assets in Mexico, and two of them have producing assets. Let's start with the two producing stocks.
Excellon Resources (EXN.TO)
Excellon Resources Inc is a silver mining and exploration company which acquires, explores for, evaluates, develops, and finances mineral properties in Mexico and Canada. The company primarily explores for silver, lead, zinc, and gold deposits.  The Company is advancing a precious metals growth pipeline that includes: Platosa, Mexico's highest-grade silver mine since production commenced in 2005; Kilgore, a high-quality advanced exploration gold project in Idaho with strong economics and significant growth and discovery potential; and an option on Silver City, a high-grade epithermal silver district in Saxony, Germany with 750 years of mining history and no modern exploration.
I don't think I need to say much on this chart. These are the types of set ups I love to take. A long downtrend, a range, and now we hope, an uptrend comes next. Currently we are testing a major support zone. If we can get a nice green candle with good volume here, it would be a sign to enter an initial position. The trigger for a new uptrend would be the break above $2.00. That is what really gets us going. A breakout sees a move to $2.40 and then $3.00. A really nice looking chart.
Avino Silver and Gold Mines (ASM.TO)
Avino is primarily a silver producer from its wholly owned Avino Mine near Durango, Mexico. The Company's mission and strategy is to create shareholder value through organic growth at the historic Avino Property and the strategic acquisition of mineral exploration and mining properties. The company owns interests in 42 mineral claims and four leased mineral claims, including Avino mine area property comprises four concessions covering 154.4 hectares, 24 exploitation concessions covering 1,284.7 hectares, and one leased exploitation concession covering 98.83 hectares; Gomez Palacio property consists of nine exploration concessions covering 2,549 hectares; Santiago Papasquiaro property comprising four exploration concessions covering 2,552.6 hectares and one exploitation concession covering 602.9 hectares; and Unification La Platosa properties, which include three leased concessions located in the state of Durango, Mexico. It also owns 100% interests in the Minto, and Olympic-Kelvin properties located in British Columbia, Canada; and 14 quartz leases in Eagle property located in the Mayo Mining Division of Yukon, Canada.
Here is a chart with potential. The structure looks very similar to Silver. Big resistance zone at $1.35 now heading forward, and a big support zone around $1.10. Recently, we saw buyers step in with a nice wick near support. Let's assess price action in the coming days. Being primarily a Silver miner, if Silver price holds our swing, then Avino will follow.
Zacatecas Silver (ZAC.V)
Zacatecas Silver Corp. engages in the acquisition and exploration of silver deposits in the Fresnillo Silver Belt in Mexico. It owns a 100% interest in the Zacatecas property covering 19,338 acres located in the Zacatecas State, Mexico. The company released drill results this week. Multiple High Grade Silver Intercepts in Previously Undrilled Area of Project Including 2.17m at 823 g/t Silver Eq (798 g/t Silver and 0.34 g/t Gold) in Hole PAN 2021-009.
This one looks different. As you can see, Zacatecas did not decline like other Silver plays. We have held onto gains for this week. I am liking the breakout above $1.00. A very important zone for a stock like this to hold. This is the support we are working with heading forward. A break and close above $1.10 sees us make a larger move.
Sierra Madre Gold and Silver (SM.V)
Sierra Madre Gold and Silver Ltd. is a mineral exploration company, currently focused on the acquisition, exploration and development of the Tepic and La Tigra Properties in Nayarit, Mexico. The Company has an experienced management team with a proven track record of wealth creation in Mexico through project discovery, advancement, and monetization. Sierra Madre's key objective is to advance exploration on the Tepic and La Tigra Properties to determine whether they contain commercially exploitable deposits of precious or base metals.
Perhaps a bottoming structure set up on Sierra Madre. A break and close above $0.60 gets this one going. Watch the retest of $0.50 here. If we can get decent volume and Silver prices popping, Sierra Madre can bounce from here and breakout above $0.60!
In summary I remain bullish Silver for the long term. For those new to Silver, it should be said that Silver is HIGHLY VOLATILE. If Gold drops, Silver will fall double the percentage. Just be prepared for this kind of price action. Of course we love it when it does the opposite and acts with volatility to the upside. I prefer stacking the physical stuff, but money can be made trading contracts and with the junior miners. Let's watch to see if Silver can remain above this higher low.