Delic Holdings (DELC.C) announced that their acquisition target, Ketamine Infusion Centers (KIC), proposed an acquisition of two additional licensed ketamine clinics in Arizona.
Back in February, Delic signed a binding letter of agreement with KIC which would see them acquire the centers for $2.25 million worth of DELC shares. At the time, KIC had brought in ~$1.5 million from their two clinics in Phoenix, Arizona and Bakersfield, California, which oversaw 4,000 treatments.
By bringing in two new clinics in Arizona, they are doubling their total number of clinics, and establishing themselves nicely in the state of Arizona.
"This is a major step toward becoming the largest ketamine clinic operator in the country, bringing superior quality and expanding access for patients," stated Matt Stang, Delic CEO and co-founder. "KIC is the leading name in high quality care and incredible outcomes for its patients and this move helps grow that reputation significantly. As a vital part of the Delic platform, KIC will continue to offer wellness and benefits for many people suffering from anxiety, depression and PTSD."
What started as a battlefield and operating room anaesthetic has been retooled as a mental health treatment, as ketamine has been gaining some traction recently as a promising treatment for depression. Experts aren't exactly sure how it works, but some have described it as working like a "flash mob" which temporarily take over certain chemical receptors in your brain.
Arizona's State Nursing Board does not allow nurses to https://e4njohordzs.exactdn.com/wp-content/uploads/2021/10/tnw8sVO3j-2.pngister high doses of ketamine to patients for anaesthesia, but it does allow nurses to https://e4njohordzs.exactdn.com/wp-content/uploads/2021/10/tnw8sVO3j-2.pngister low doses of ketamine intravenously for pain control or, crucially, depression. Ketamine is a schedule III drug at the federal level (putting it two schedules below cannabis), giving clinics a little more legal breathing room.
As part of the sublease transaction, KIC will assume ownership of both licenses and submit the necessary paperwork to the State of Arizona to complete the license transfer processes.
Sonny Diaz, co-founder of KIC, stated: "We are thrilled to join the Delic family and double our footprint with this acquisition, allowing greater access to patients for these vital services. Ketamine Infusion Centers unique model and passion to obtain the highest patient outcomes and purely evidence-based practices is a perfect fit in the Delic ecosystem. Together with their vast knowledge of psychedelic wellness, strong partner channels and mission to bring psychedelic wellness into the mainstream, we see unlimited potential of how many lives we may positively affect together."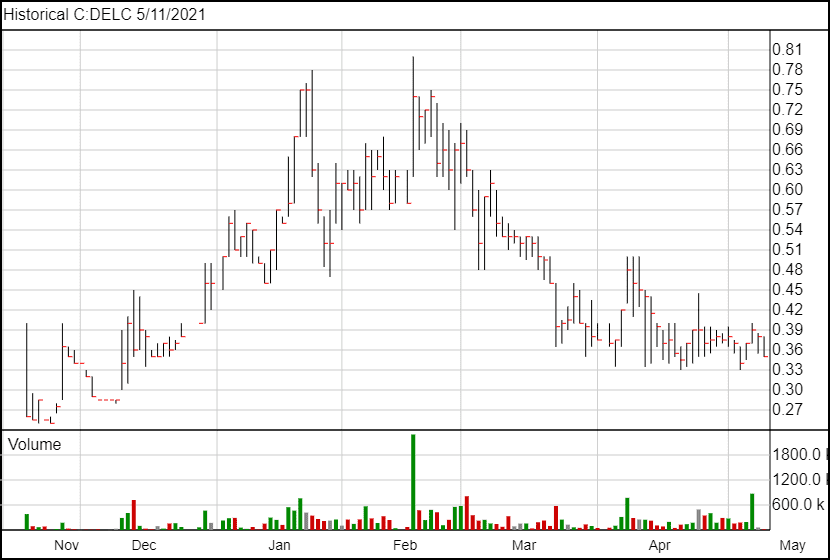 Following the news, Delic shares are down two and a half cents and are currently trading at $0.355.
Full disclosure: Delic Holdings is an Equity Guru marketing client.