Golden Lake Exploration (GLM.C) are initiating their Phase II diamond drill program at their Jewel Ridge project near Eureka, Nevada.
The drill program is being done by Big Sky Exploration and will involve 20,000 feet of drilling, which they plan to augment with a second rig later this summer. The program's initial target is the Carbonate Replacement Deposit (CRD) "bonanza" hole. The bonanza discovery of 3.23 meters averaging 57.16 g/t Au, 452.0 g/t Ag, 7.23 % Pb, and 11.99% Zn sent the stock soaring back in February. Now Golden Lake will get a clearer picture on just how good a find that bonanza hole was.
After their initial drilling at the bonanza hole, the drilling will target the Hamburg Zone, where previous drilling uncovered over 57.91 meter in width (drill width) averaging 0.44 g/t Au and 3.0 g/t Ag, with a higher-grade portion from 152.40 to 169.16 meters, over 16.76 meters averaging 0.94 g/t Au and 6.6 g/t Ag.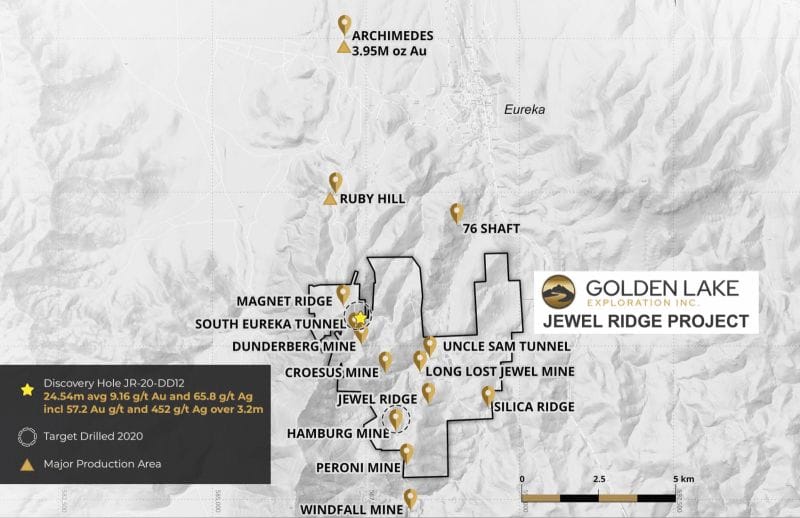 They are also following up on a CRD intercept drilled back in 2012. The previous drilling found over 3 meters which returned 1.1 g/t Au, 601.0 g/t Ag, 8.8 % Pb, and 4.7 % Zn.
"We are excited to have the drills turning again on our Jewel Ridge property and are looking forward to testing the bonanza mineralization we intersected last fall." stated CEO Mike England.
The Jewel Ridge project is located at the Southern end of Nevada's famed Battle Mountain-Eureka trend. The property is right next to Barrick Gold's Archimedes/Ruby Hill mine which has previously produced two million ounces of gold.
The project is located near Eureka in Nevada, which the Fraser Institute rated as the top mining jurisdiction on their Investment Attractiveness Index.
The 20,000 feet of drilling is not the only exploration Golden Lake is undertaking on the Jewel Ridge project. They also have a detailed gravity survey and induced polarization (IP) survey planned for the northern portion of the property, directed at both Carlin and CRD oxide mineralization. They are also working with Terracore Geospectral Imaging to produce hyperspectral imaging for three core holes, including the bonanza hole.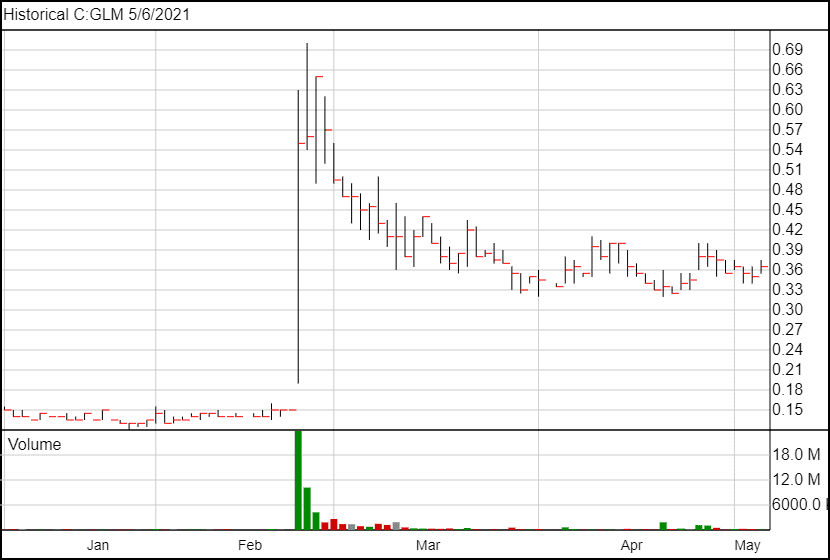 Following the news, Golden Lake's went up slightly, and is currently trading at $0.365.
Full disclosure: Golden Lake Exploration is an Equity Guru marketing client.