The sky was apparently falling yesterday, as I received panicked emails, tweets and texts asking me if folks should sell their weed stocks.
Everyone was all "AAAAAAAARGHhhhh…"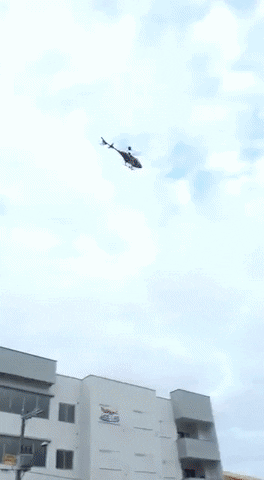 Huh.
So, today, the weed news that had been brewing though unlikely to be released over the Xmas/NYE break, began to emerge publicly, and it's been interesting.
Aurora Cannabis (ACB.T) is, right now, a furious ten headed beast, and it is having an effect on several other companies.
First up, Aurora executive vice-president Cam Battley lobbed fireballs at its takeover target, Cannimed (CMED.T) when the latter announced a supply deal with Newstrike (HIP.V).
"Why would CanniMed sign a supply agreement with a company they have proposed to acquire in three weeks?", said Battley in a news release. "Why would they sign a supply agreement with a company that doesn't have a sales licence and therefore has no ability to fulfill the agreement?"
While the dust was settling there, Aurora bought more of Cannimed, which it has been courting violently, like a Duke senior lacrosse player holding a ghetto blaster and a sixer of Jagermeister outside a freshman girl's window.
Cannimed keeps telling Aurora to get lost, but Aurora's all, "But baby, it's cold outside.."
Well that's all a furious garburator of greed, petulance, and alpha dog aromas.
So Aurora decided it would take $200m in a bought deal debenture round, which I think is the biggest weed financing I've seen to date, and put part of it into The Green Organic Dutchman (TGOD), which should be public by March at the latest, taking 17.65% of the company as part of the deal.
The deal is a big one.
As part of the agreement, the companies shall enter into a supply contract, providing Aurora with the right to purchase up to 20 per cent of TGOD's annual production of organic cannabis from TGOD's Ancaster and Valleyfield facilities. Consequently, Aurora anticipates being able to procure in excess of 20,000 kilograms per annum of premium organic products once TGOD's Valleyfield and Ancaster facilities are completed and at full capacity.
It gets better.
TGOD will be constructing an ultrahigh-technology greenhouse facility, similar to the Aurora Sky facility, at Valleyfield in Quebec, where TGOD owns a 75-acre property. The initial building permits for the project were received December, 2017. The facility, which has been designed by ALPS (Aurora Larssen Projects Inc.), Aurora's greenhouse design and consulting subsidiary. The facility will measure 820,000 square feet, making it one of the world's largest purpose-built cannabis facilities. The new TGOD facility will benefit from the latest greenhouse technology as implemented at Aurora Sky. Furthermore, the facility will benefit from some of the lowest cost power in Canada at under four cents per kilowatt-hour.
That's 'Nordic cryptocurrency mining facility' cheap.
And 820,000 sq. ft. is an Aurora sized facility, which means you're looking at TGOD being a billion-dollar-plus entrant to the public market space if today's valuations make any sense at all.
In fact, Jason Spatafora, the Wolf of Weed Street', is offering anyone who wants to take it a thousand dollar bet that TGOD will hit a billion valuation inside the year. Nobody has yet been ballsy enough to say it won't.
$TGOD The Green Organic Dutchman goes public in February of this year & I think it will be fastest Co to $1B market cap, but where will it IPO…. TGOD.ca

— Jason Spatafora (@WolfOfWeedST) December 31, 2017
The $55m Aurora deal means TGOD has now raised $160 million before it has even got itself a ticker symbol, fully funding its 102,000kg p/yr Valleyfield facility.
If you bought in on its initial round of financing, back when we posted the now famous, 'Your First Private Placement' story in February of last year, you own stock at $1.15.
The subsequent financing a few months back, which we also told you about, was for $1.65 a share, the same price Aurora is paying.
That first financing put a market cap on TGOD of $105m.
The second one put a market cap on TGOD of $280m.
By my math, the Aurora deal puts the market cap of TGOD at $335m.
When it IPOs in March, I would expect that cap to rightly be considered ridiculously low, and to see those who got in nice and early make a substantial paper profit.
What they do with their paper will be key.  The $1.15 stock came with a FULL $2.15 warrant, that kicks in automatically if the stock gets over $2.80 for ten days. That means more money for the company, and more profit for our readers who got in last year. But the catch was, there's a six-month hold on the stock from the day it goes public.
The second financing came with only a half warrant per share purchased – but that $3 warrant will be free trading on day one of the IPO.
As we noted earlier:
In theory, this means that if the stock trades at $4.50, the warrant should trade at $1.50 ($4.50 – $3 = $1.50). And that is if you do not add any time value to the price. In this kind of scenario, an investor could pay $1.65 per unit and get back the equivalent of $0.75 per share [on the warrant] giving us a purchase price of $0.90 per unit.

h/t Technical420
TGOD CEO Rob Anderson has torqued this company to be a trading beast, using our website and others to bring in, by his reckoning, over 4400 small retail investors to the thing. That's a MASSIVE base which, if he'd brought them all in at once, in the same way, would mean a big fat sell-off day at some point in the future, the likes of which we recently saw with HIVE Blockchain (HIVE.V).
By giving himself a six month start on giving early investors lots of reasons to not sell, and aligning with a $3b bigger player that will quickly not be logistically bigger at all, Anderson will hit the starting line with a head of steam the likes of which we haven't seen before in the weed space.
No company has had this much pre-market interest, raised this much, and been this anticipated. None.
The biggest winner in the deal, however, may be Aurora, who will have a big supply of organic, high quality weed going forward, and a big chunk (that can get bigger when it hits certain milestones) of a company that is starting out very undervalued. That $55m is a pittance for what they're getting,
That said, Aurora's $200m is borrowed money, and their recent spending spree does run the risk of getting ahead of its ability to stay financially rosy going forward. Aurora's buying does force other companies to consider mergers and acquisitions of their own to keep up, and the prices being paid will see the execs of those competitors having to make some hard decisions if they want to do so.
Six months ago, you could have bought Cronos, Supreme, and Organigram for $1 billion. Today, you might get one of those entities, probably not two, for the same price.
In that environment, if you're one of our early TGOD investors, I want to congratulate you on what's about to happen to your money. Well done.
Oh: And that company Cam Battley was complaining earlier, 'didn't even have a sales licence'..?
It got its sales license.
Health Canada has approved the application by Newstrike Resources Ltd.'s wholly owned subsidiary, Up Cannabis Inc., to amend its licence, thereby allowing Up Cannabis to sell cannabis in dried marijuana form in accordance with the Access to Cannabis for Medical Purposes Regulations.
"We are delighted to have achieved this major strategic milestone in our growth strategy," said Jay Wilgar, chief executive officer of Newstrike and Up Cannabis. "We already have a significant inventory in place, a supply agreement with CanniMed, and a unique marketing strategy being developed with our creative partners, The Tragically Hip. Up Cannabis is extremely well positioned to succeed and very excited to launch when the adult-use market opens in the coming months."
I'm guessing this is why Cannimed wanted to buy Newstrike. And why they signed that supply deal.
And why they want nothing to do with Aurora's deal.
CanniMed says its shares are trading above Aurora's offer of $24 and would likely be higher if it were not for the all-stock hostile bid. CanniMed says Aurora is offering shares that were worth only half as much just two weeks before its hostile bid was announced last fall and that it is inferior to its own proposed acquisition of Tragically Hip-backed Newstrike Resources (93 cents). CanniMed says: "The combination of CanniMed and Newstrike creates a major player across the Canadian recreational and global medical markets and will be valued as such. We see a clear path to $37 per CanniMed share — or more."

Aurora formally launched its hostile takeover bid for CanniMed in late November on the condition that CanniMed cancel its own planned acquisition and says its offer will remain on the table until March 9. The Ontario Securities Commission ruled on Dec. 22 that any securities issued by CanniMed as a defence against a hostile takeover by Aurora will be cease-traded.
Hip stock was up to $1.53 today, which makes the Cannimed acquisition at $0.93 look positively anemic. Will that deal need to be rethought now?
Will Aurora's deal need to be rethought?
SIDE NOTE:
Hempco (HEMP.V), which Aurora has bought into previously, was halted this afternoon for news.
IN OTHER NEWS:
Remember earlier this week I pointed out that the one LP that hasn't enjoyed hardly any bounce from the weed sector jump was Invictus MD Strategies (IMH.V)?
YOU'RE WELCOME.
Invictus is up $0.57 today and was just halted for news.
Here's what I said two days ago:
Come on! Invictus, with an LP license, another maybe on the way, and investments in labs and retail, with cash in hand, is worth the same as Matica, a company with two applications on Health Canada's list, that may never happen?

It's worth less than Golden Leaf, which has been a punching bag for two years?

It's worth less than Cannabix, which may not have anything actually at all that works in any way, shape or form? It's worth five times less than Namaste, which sells vapes online and makes a few million bucks a quarter?

Canadian weed market cap values:

Namaste: $792m
Cannabix Technologies: $257m
Golden Leaf: $233m
Abcann Global: $220m
DOJA: $163m
INVICTUS MD STRATEGIES: $140m
Matica Enterprises: $139m
Well that didn't take long. The 34% uptick today was the first mega-leap seen on the stock in a year-plus.
Funny thing: I heard from a reader today who bought in on IMH back when it was trading at a market cap of $1.4 million, in August 2016. Back then, we were reminding people that CEO Dan Kriznic had just sold a line of hydroponic lights he'd acquired when he bought into Future Harvest, which had brought in $4.7m in cash.
We called the stock an arbitrage, at $0.31.
Today it hit $2.20, a 609% increase.
Even after that jump, it's barely trading at the same level as it was eight months back. Value to be had, and that's before we even learn what the news they were halted for is.
CANNAROYALTY (CRZ.C) POKES JUSTICE DEPARTMENT IN THE CHEST WHILE INDOOR HARVEST (INQD.OTC) YELLS 'WORLDSTAR!"
Yesterday we posted a news release in full from Cannaroyalty CEO Marc Lustig, who went full "nope" on news that US Justice Department was considering rescinding the Cole Memo, that tells Justice to lay off licensed weedcos.
"No legal change has taken place here. We do not foresee the Memorandum meaningfully impacting the way that existing cannabis business is conducted within legal states," said Marc Lustig, CEO of CannaRoyalty. "The evidence from legal states demonstrates that legalizing and regulating cannabis consumption works. It is our belief that this Memorandum has more to do with the DOJ's desire to ensure its ability to continue to enforce federal law without specific enforcement priorities regarding cannabis, than it does to disrupting ongoing state-legal cannabis activity." [emphasis ours]
It was a ripper. Today, Indoor Harvest has gone the other way, applauding the move as it hopes for a weed license.
While the Cole Memo has allowed cannabis business to flourish in the U.S., it was only a temporary solution. The actions by the DOJ we believe will put more pressure on Congress to enact legislation that will resolve the current conflict between State and Federal law. In September, the Marijuana Effective Drug Study Act of 2017 (MEDS Act) was introduced by Sen. Hatch, a Republican from Utah, which we believe if passed would have a positive impact on the Company's business plans and efforts.
That's some hot take. Basically, 'weed sales should be pursued by the feds because it'll force lawmakers to make weed sales legal.'
Nutritional High (EAT.C) boss Jim Frazier, which does business in the edibles space in the US and Canada, splits the difference:
The Memorandum cites that in deciding which activities to prosecute using The U.S. Justice Department's finite resources, the prosecutors should follow the principles that weigh all relevant considerations, includes the cumulative impact on the community. In Nutritional High's view, the Memorandum will guide the states to target and eliminate criminal enterprises operating outside the regulatory framework established by that state, and present greatest threats to public safety. This view was also affirmed in a statement by Bob Troyer, a U.S. Attorney for the District of Colorado who stated that their office has already been guided by those principles.
Friday Night (TGIF.V) CEO Brayden Sutton, who does business in Nevada, has another take:
The Cole Memo was rescinded by Sessions only because Schedule II is coming, and big-pharma needs the little guys out of the way in order to capitalize and take full control of both CBD and THC sales channels. The only time it's "not about the money" is never.

— Brayden R. Sutton (@BraydenSutton) January 5, 2018
What if I told you… they're all right.
Fincanna (CALI.C) CEO Andriyko Herchak put it best:
"Based on the nature of the memo from Sessions and the public response from several U.S. attorneys, we don't expect any real impact on the growth potential of the licensed medical cannabis industry operating legally under state laws and the companies in which we seek to invest. We will continue to pursue our business strategy of investing in best-in-class businesses in the licensed medical cannabis industry that operate in full compliance with all state laws and local regulations."
Fact: Weed will move to Schedule II soon. It's just stupid for it not to, and Big Pharma is circling, which will make it happen. I don't think BPh will need the little guys out for that to happen. I think they'll just buy up the best of brand and 'Blockbuster' the business.
Fact: The first time a legal weedco gets its doors kicked in in Colorado or California or Oregon or Washington State, the state will go to war with the feds over it because that tax money is NECESSARY. Trump doesn't need that war, because it will involve Republicans coming at him.
Fact: The order to consider rescinding Cole isn't an order at all, and in fact is a suggestion that hasn't happened yet, and even if it does happen, it's still left to attorneys to decide they want to spend their time chasing taxpaying permitted companies with expensive lawyers and well paying jobs.
Fact: All of this stupidity and greed and lawlessness and untaxed wealth will necessitate federal rule changes that will happen before the mid-terms, if the Republicans are smart, because the Democrats will own the issue if they drag their feet.
Meanwhile, companies like the just-listed FinCanna have suffered on the market due to the confusion, with CALI.C down from $1.20 when it debuted earlier this week, to as little as $0.85 before finding its feet nearer $0.95.
EAT.C was up as high as $1.20 before Sessions' comments kicked in, bringing it back to $0.68. TGIF went from $1.20 to $0.97.Lifestyle Delivery Systems (LDS.C) went from $1.60 to $0.93.
Interesting to note: That LDS drop is decidedly more than the company lost on the day that it ACTUALLY GOT RAIDED last month.
To anyone complaining that weed stocks have run too hard and leave no reasonably priced buy-in, you have your opportunity now.
— Chris Parry
FULL DISCLOSURE: TGOD is not an Equity.Guru marketing client but we are in deep discussions and expect that might change. The author has participated in earlier financing rounds. Consider us in conflict when making any investment decisions. Invictus MD Strategies is a client, and the author bought a bunch of IMH stock earlier this week because come on now. FinCanna and Lifestyle Delivery Systems are also Equity.Guru marketing clients.