Rockridge Resources (ROCK.V) is a junior with a market cap of $7 Million that focuses on advancing Gold and Copper projects. The company owns two projects.
The first is Rockridge's core copper project, Knife Lake, located in Saskatchewan. The Canadian Province was ranked as the #3 mining district by the Fraser Institute.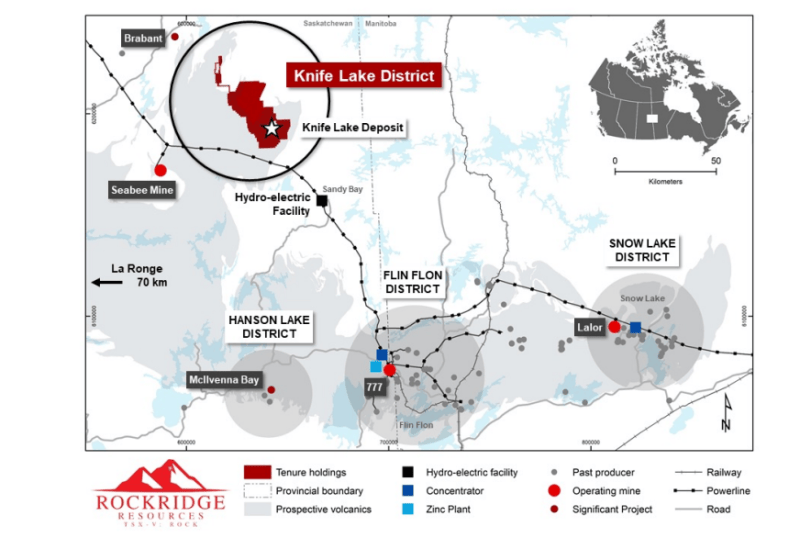 The property lies within the Fin Flon- Snow Lake mining district, one of the most prolific greenstone belts in Canada. Rockridge has completed two drill programs to date. Highlight results including 2.03% Cu, 9.88 g/t Ag, 0.19 g/t Au, 0.36% Zn, and 0.01% Co (2.42% CuEq) over 37.6m beginning at 11.2m.
There is a strong potential discovery here with an inaugural NI 43-101 resource of  Indicated resources of 3.8 MT @ 1.02% Cu Eq,
and Inferred resources of 7.9 MT @ 0.67% Cu Eq.
Recent news highlight a current exploration program at the property to identify and prioritize drill targets.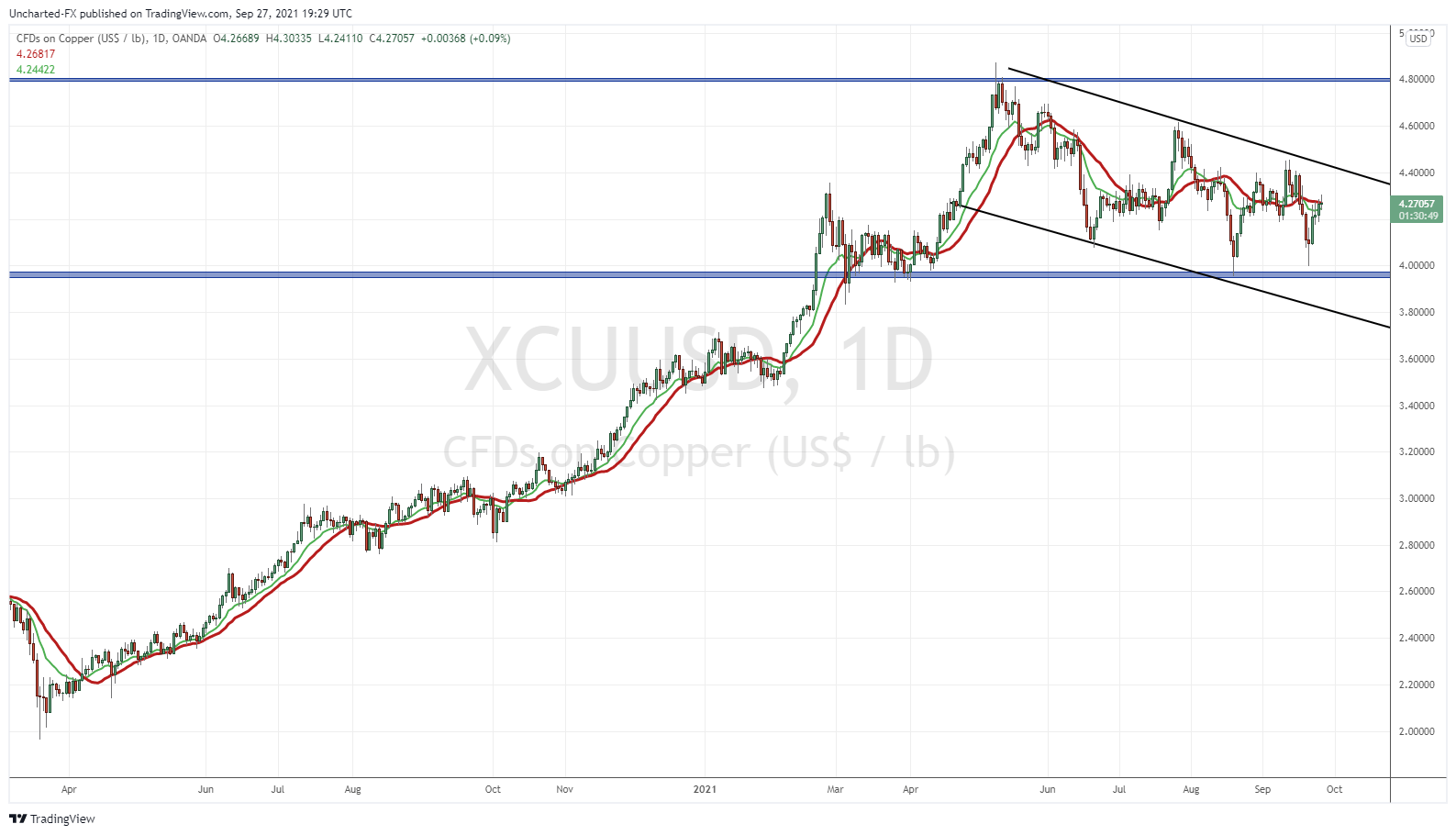 Copper prices are still within our flag, but supply and demand mechanics favor this metal. If you are bullish on Electric Vehicles and Green energy, then copper is the commodity for you. It is the commodity for the electrification of the economy.
Rockridge's second project is Raney Gold located in Ontario, Southwest of the prolific Timmins Gold district and surrounded by great infrastructure. An exciting prospect for discovery with a drill hole in the Spring 2020 campaign intercepting 28 g/t Au over 6 meters.
Bullish Gold? I for one am given the macro and geopolitical back drop. If central banks are buying Gold, then I would be too. Billionaire Fund managers active or retired such as Ray Dalio, Stanley Druckenmiller and Paul Tudor Jones tout the precious metal as an asset to hold in case of currency issues.
When Gold pops, the juniors move similarly but on steroids. Big gains. If you follow my work on Equity Guru's Discord channel and/or Market Moment on Equity Guru, you can find my updates on Gold and Silver for the long term.
Before we look at the chart of Rockridge, I want to show you this chart: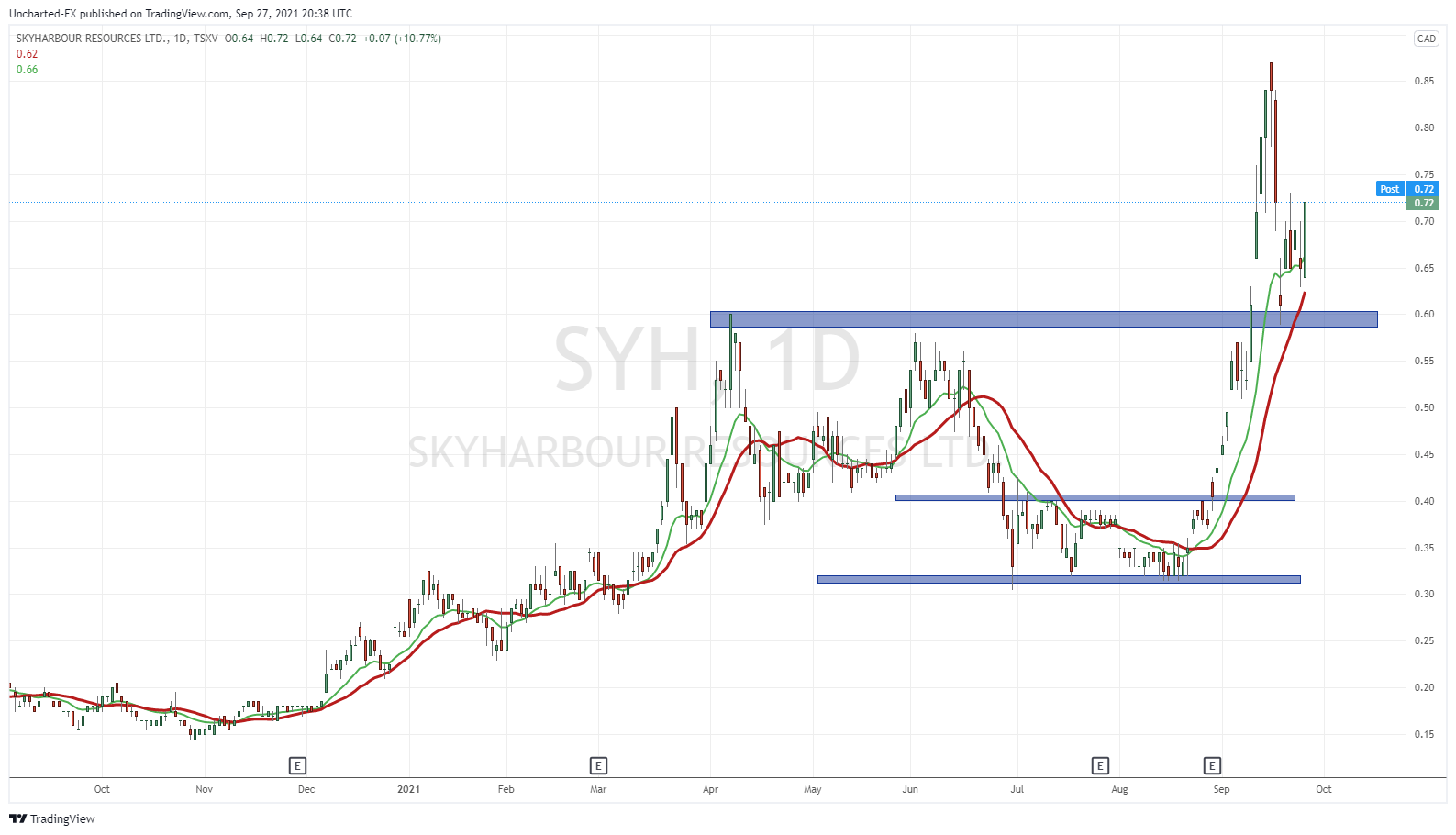 Skyharbour Resources (SYH.V) is a uranium explorer that I covered a few weeks back. The stock has been on a tear breaking above our trigger levels AND even our first resistance target. A lot more room to the upside in the long run. Uranium played a large role in the tick up, but I think we must give credit to management.
The President and CEO of Skyharbour is Jordan Trimble. The same man is the Director and President of Rockridge Resources. Past success and experience is important when looking at juniors, and Jordan Trimble definitely qualifies. Investors could very well have their eyes turned to Rockridge next.
Rockridge is currently testing a major support/price floor level. This provides a great zone for an entry. If this support level breaks, we are looking at previous record lows at $0.08. But with managements success, raising funds for drilling won't really be a problem. A catalyst is required for the stock to lift off from here.
Until that happens, Rockridge Resources could just range. I want to point up that cold weather is around the corner. It might be allow for drilling in Saskatchewan or Ontario. If not, then the window is closing soon on the season. Keep this in mind if dipping in here.
We saw 172,500 shares traded on Monday September 27th. Look at the daily wick indicated buyers stepping in at support. Very healthy sign for demand here.
For those who follow my market structure strategy, I would watch for a break and close above $0.11 for a trigger. That is the sign of the downtrend officially ending, and an uptrend beginning. Gold and Copper can be factors. If we see pushes on both metals, Rockridge will follow. This could coincide with a US Dollar drop. Let's watch this in the next few weeks.
In summary a great entry point, a market cap of $7 million, potential for discovery in great jurisdictions, and management with previous and recent success. Juniors are seen as speculations, but I must say, when it comes to Rockridge Resources, the probabilities for upside on the share price look real good.