Aion Therapeutics' (AION.C) joint testing with Apollon Formularies has revealed that their combined formulations are effective in killer HER-positive (HER2+) breast cancer cells.
"Our recent medicinal mushroom formulation testing demonstrated that two formulations, Aion F7 and Aion F8, when used together, showed high efficacy in killing HER2+ breast cancer cells via immune stimulated cytotoxicity by T-cells and macrophages. This result suggests that these Aion medicinal mushroom formulations have a similar effectiveness as Trastuzumab (Herceptin, Roche), a monoclonal antibody treatment," stated Dr. Herbert A. Fritsche, chief science officer of Aion.
As with any Aion press release, there's a lot to unpack here, however, its plain to see just how substantial this news is from the headline alone. Through testing, both Aion's and Apollon's formulations demonstrated that they were effective in killing HER2+ cancer cells through three separate mechanisms, including direct cell cytotoxicity, immune stimulated T-cell cytotoxicity and macrophage-induced phagocytosis. Yeah, none of that makes sense so let me break it down for you. Put simply, these three different mechanisms refer to various methods or pathways used to kill cells. This includes cancer cells like HER2+, which constitute approximately 20% of all breast cancers.
Here's the kicker. Testing results showed that Apollon's medical cannabis formulations were particularly effective in killing living HER2+ cancer cells through direct cytotoxicity, one of the pathways I mentioned. In contrast, Aion's medical mushroom formulations were the most effective in stimulating the immune system's T-cell production to attack and kill HER2+ cancer cells through macrophage-induced phagocytosis. However, when these two formulations were combined like Goten and Trunks in Dragon Ball Z, nearly 100% of HER2+ breast cancer cells in 3D cell cultures were killed through the three different pathways I referenced earlier.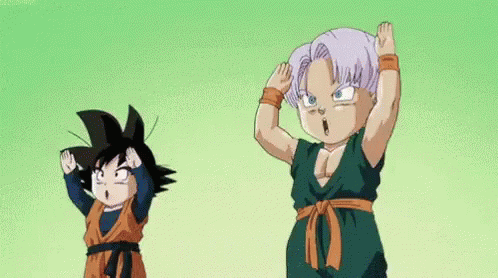 "…Pursuant to the research and development and the retail therapeutic licences issued to Apollon, we intend to have Jamaican physicians begin treating patients who have HER2+ breast cancer in Jamaica where each company's formulations can be available by physician prescription. This will allow us to corroborate these exciting laboratory results by observing the results of treatment in human patients," commented Stephen D. Barnhill, MD, chief executive officer of Apollon.
With this in mind, Apollon plans to begin treating patients who have HER2+ breast cancer in Jamaica. If successful, this could represent an absolutely monumental milestone for Apollon, Aion, and the cancer treatment sector as a whole. Sentiment aside, breast cancer is the most common cancer in woman worldwide, accounting for the most cancer related deaths. With that being said, the breast cancer marker totaled over USD$20 billion and is expected to grow 9% annually, reaching USD$47 billion by 2029. Sure, Apollon and Aion may make a pretty penny off of their formulations if human treatment is successful, however, I think the development of a breakthrough cancer treatment is the real golden ticket here.
Following Aion's initial announcement on April 23, 2021 revealing the effectiveness of its mushroom formulation in killing breast cancer cells, the Company saw its stock performance spike. Moreover, the news seems to have generated positive investor sentiment with many investors opting to hold their positions in anticipation of Aion's success. Having produced results achieving almost 100% effectiveness in killing HER2+ cancer cells, Aion's latest news is sure to draw more attention. The Company is most definitely worth keeping an eye on leading up to the results of human treatment using Aion's formulations.
Aion Therapeutics' share price opened at $0.10 and is currently trading at $0.095 as of 11:41AM ET.