Core One Labs (COOL.C) announced their wholly-owned subsidiary Rejuva Mental Health Clinic has retained Dr. Stephen Peach as their Lead Physisician.
In this role, Dr. Peach will be responsible for developing a comprehensive patient intake and assessment protocol, which will allow Rejuva to identify patients who could potentially benefit from alternative psychedelic medicines.
Dr. Peach has been a family physician for nearly 20 years, and currently practices at the Coal Harbour Medical Clinic.
"We are very excited to have Dr. Stephen Peach lead the Rejuva clinic", stated the Core One Labs' CEO, Joel Shacker.  "Dr. Peach has extensive experience in the medical field and through his practice in family and emergency medicine, he has witnessed firsthand the need for alternative medicines to address issues such as depression, anxiety and addiction. A growing number of clinical studies provide empirical support that  the use of psychedelics as an alternative medicine are providing mental health patients and those afflicted by addiction with sustained benefits, when combined with therapy."
Core One Labs acquired Rejuva Mental Health Clinic last July for 23 million common shares of COOL.C alongside Shahcor Health Services. Rejuva and Shahcor operate walk-in medical clinics in Vancouver and West Vancouver, BC.
Core One's plan when buying these clinics was to use them to find and connect with patients who would benefit from their alternative psychedelic medicine. Dr. Peach was hired to develop an assessment protocol that helps accomplish this goal.
They recently acquired Bluejay Mental Health, a telehealth service with nearly 80,000 people in their network, who had previously been early adopters of medical cannabis treatments.
Core One Labs is likely hoping to reproduce the success of medical cannabis with psilocybin-based therapeutics.
COOL.C is creating a growing pool of potential patients and laying out plans on how to find the best patients in that pool.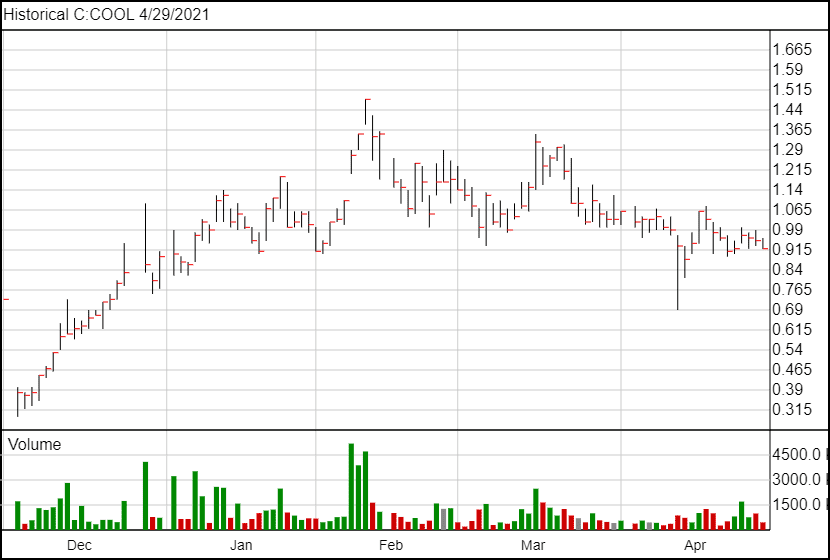 Core One's share price is down slightly following the news.
Full disclosure: Core One Labs is an Equity.Guru marketing client.