On February 13, 2019 Nano One (NNO.V) announced that it has registered patent ZL2014800279145 in China.
Nano One now has eleven patents issued around the globe.
NNO has developed proprietary technology to build a better and cheaper battery – making cathode materials using the cheaper lithium carbonate in place of the more expensive lithium hydroxide.
We've been covering NNO for three years, riding it from .31 in 2016, to a March 2018 high of $2.53, down to $1.01 in Sept 2018 – then a steady 6 month 50% rise to the current price of $1.55.
During that time, we wrote about 35 articles on NNO including: locking down IP, partnering, CEO podcasts, collaborators, wealth creation, innovation, Chinese delegation, technology moats etc.
Last summer, the CEO, Dan Blondal took us on video tour of his pilot factory – explaining strategic partnerships and answering questions like "What happens inside the reactors?" "What is "vertically integrated patent protection" "What conversations are you having with battery manufacturers?"
NNO's Chief Technology Officer (CTO) Dr. Campbell joined Nano One in September 2015 after holding key roles in Automotive Fuel Cell Cooperation and Ballard Power Systems.
Possessing a Ph.D. in Semiconductor Electrochemistry – Campbell also has expertise in project management, negotiation, government relationships and IP development.
"It is a significant milestone for Nano One to have extended its IP protection into China," stated Dr. Campbell, "this complements a growing portfolio of patents in Taiwan, Japan, Korea, US and Canada."
On January 21, 2019, NNO announced that it has entered into a J.V. with Pulead Technology Industry – a Chinese cathode producer to "develop, evaluate and optimize scaled up production of lithium iron phosphate (LFP) cathode materials using Nano One's technology, for use in lithium ion batteries".
Established 20-years ago by a partnership between an investment company and Peking University, Pulead is one of China's leading Li-ion battery cathode producers, with JVs in cathodes, separators, upstream lithium resources and large format battery packs.  An English version of the Chinese Pulead website can be found here.
"China is undergoing tremendous growth in lithium ion batteries," stated Campbell, "This latest patent serves us well, both with multinational and Chinese battery interests."
Nano One's process cathode manufacturing is unique because the aqueous process provides an intimate mixture of lithium, nickel, cobalt and other metal atoms prior to thermal processing.
NNO processing advantages:
No grinding
No milling
Reduced contamination
Shortened time in the furnace
Improved crystallinity
Allows alternative feedstocks
Battery performance enhancements
Ten years ago, there was a general cynicism amongst international tech companies regarding China's willingness to respect patent protection.
That is changing fast.
Ahead of this summer's G-20 meeting, China's President Xi Jinping stated:  "China will make efforts to streamline access to markets in the areas of investment and intellectual property."
China's intense interest in battery technology is rooted in financial pragmatism.
Researchers from Berkeley Earth estimate that 1.6 million Chinese die every year from pollution-related health issues. The annual economic cost is about $700 billion – from medical expenses, hospitalisation and lost productivity.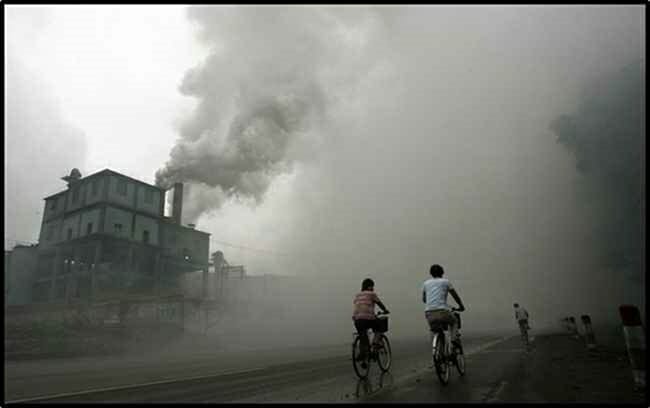 A 1,656-page "National Climate Assessment" report describes in precise detail how the warming planet will wreak hundreds of billions of dollars of damage in coming decades.
The electric revolution isn't hippy shit.
It's making-sure-your-grandchildren-survive shit.
According to Wise Guy Reports, the 2017 worldwide lithium-ion cathode market was about $5.1 billion – and is expected to reach $58.8 billion by 2024.
"Our strategy on IP is to be constantly refining processes and developing enhanced materials," stated Campbell, "This latest Chinese patent adds to our knowledge and intellectual property; strengthening our relationships with our industry leading partners."
The following long-tail graphic beautifully explains NNO's opportunity.

Full Disclosure: Nano One is an Equity Guru marketing client, and we own stock in the company.