I'm serious.
That's the pledge from Namaste Technologies (N.V); they'll throw a party for anyone who doesn't sell their stock over the next three months.
Namaste Technologies Inc., the owner of online stores that sell vaporizers and bongs, is taking unusual steps to stabilize its share price and thwart an attack on its business by short-sellers.

The small Vancouver company is asking its investors to promise that they won't sell their shares over the next three months. And as a thanks for those who show proof that they held their shares, Namaste says it's going to throw a big party at the end of the summer.

Namaste investors have had little to celebrate of late. The stock fell 2.35 per cent on Thursday to $1.66, well below its late December peak of $4.40 amid a sector-wide sell-off.
Namaste has been on a buying spree for the last six months, seemingly in an effort to boost/buoy their market cap. It's not obvious that the plan has been working, since it was worth a lot more when it owned a lot less.
On December 28 of 2017, right about on the day when Namaste topped out, I poured a fire-fighting super tanker of cold water on the deal.
Take my word for it – there will be carnage in the weed world. There will be a moment where someone comes in and hammers those high flyers with short selling and folks panic and it all goes boom – but the better companies, the real companies, they'll reemerge, stronger, better, and market-proof. A year after the crash, they'll be worth double what they were.

If we take that vape company mentioned above as a guide, Namaste Technologies (N.C) does real business. It sells vapes online at a variety of well visited ecommerce sites, and they'll always make money on those.

In fact, I wrote nice things about them a year ago, when they were doing much the same level of revenue, but were valued at what some thought was an exorbitant price of $30m.

In November 2017, just two months ago, they were valued at $43m. Now they're valued at $600m+.

Come on now.
The next day, Namaste was POUNDED OUT down from it's $4.40 high down to $3.40. True believers got on social media and told me what an uninformed dickwizard I was for daring to poke holes in the idea that an already inflated market cap might not double in the months ahead and insisted they were buying the 'cheap stock.'
But then the stock hit three bucks, and they all talked about averaging down because it was going to fly soon. Then it hit $2 and they got quiet, quick.
Now it's at $1.60, which is actually a nice jump from the near $1.00 it was at a few weeks ago.
Either way, ITYS time.
Talk on the boards tries to explain Namaste's big [upward] move as, "someone big is going to buy them," which is backed by the recent move by the company to sell off an American asset for pocket change,.

If they were valued at $43m, like they were in November, then sure. Hell, I'd buy that if they were valued at $100m. But they're valued at the present share price at a market cap of $690m.

Tell me – who's going to acquire them for a premium at that price?

Nobody. That company is not worth what it's worth, and I'm pegging it as the first one to crater in the new year. If you owned it in November and you haven't taken your profits, brother, I don't know how to help you, but if you think Namaste is worth two Supreme Pharmaceuticals (FIRE.V) or 1.5 Cannimeds (CMED.T), you're vaping the good stuff.
So, today, if you own Namaste and keep it for three months, the boss will buy you a beer.
Here's the thing: If you sold it back when I said it was nuts, and you haven't bought it back since, you can buy yourself all the damn beer you want, plus the hookers, and an eight ball of coke, and a small Filipino family to clean up the mess afterwards.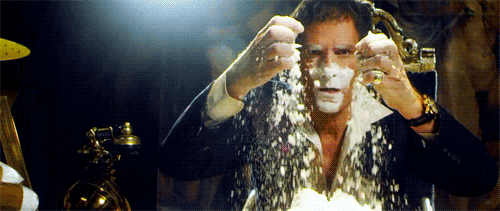 Or, if you're so inclined, you could buy back the stock today for 1/3 of the price it was at when all those homers dug in and told me I was working for short sellers, and get all the extra pieces it's been buying.
Buyer: Wow, they've been so busy! What a dynamo this company is!
Seller: A deal every three days? Most companies couldn't write news releases that quickly, let alone do due diligence, negotiate a deal, and integrate the new asset into their operations, that quickly.
I'm all for thinking outside the box. Unorthodox management is my favourite. I'm a Moneyball guy, so I like it when a company looks in places the market has missed, or has unfairly downgraded.
But this is management on speed. This is a frenzy of grabbing at whatever they can find.
Namaste management is a Florida senior citizen who has decided not to evacuate, hitting the Piggly Wiggly for supplies and cramming cases of water into her trolley as the hurricane bears down outside.
Here's all my problems with this mindset:
They're making Namaste un-acquirable. There's just too many pieces and no real sense of how they fit and anyone who wanted to take them out would need to be okay owning all of it Won't happen, so there's no exit on the horizon.
They're spending money they raised at way higher valuations, and using stock that really doesn't need this much dilution right now.
Though the market cap has come down from it's $690m high, and the stock price is down by 2/3, the extra stock that's been blasted out to pay for deals since then has the market cap back up to $456m – that's only 1/3 down from the high value with the stock price down 2/3. So in order for bagholders from the share price highs to make their money back, just to get level again, the market cap would need to move up to $1.2 billion. That's not to make a profit – that's to just get back to level.
But hey – don't sell your stock and we'll throw you a party. 
It's been reported that up to 40% of the float has agreed online to hold and bwaaaahahahaha shut the fuck up.
I don't believe that for a second. Soon as this stock hits $1.20 again, everyone hits the sell button, party be damned, pledge ignored, and when it starts moving down it's going to rain blood.
Nothing will double in the cannabis market until the bullshit artists with nine figure market caps are flushed, and this company is log jammed with bullshit.
Last financials, Namaste grossed a $1.9m profit. I'll repeat: The market cap is $456m.
So that's all pretty cynical stuff, I reckon. I mean, I'd see a company offering to throw a party for investors that will agree to intentionally lose money as an indication the company thinks their investors are morons.
But it's not just that. It's worse than that.
Worth noting: The company raised $40.2m in financing at $2.55 per share in February. That stock has a four month hold and comes free trading in June.
So the company would like you to agree to hold your stock until August, while 15 million shares that are worth about half what was paid for them are blown out in June.
Good luck at that party, kids. I'm sure the pizza will be worth it.
— Chris Parry
FULL DISCLOSURE: Not a client. Don't own the stock. Have never shorted a stock in my life. But I love a good car wreck.