Camino Minerals (COR.V) is a discovery and development stage copper exploration company focused in the South American country of Peru.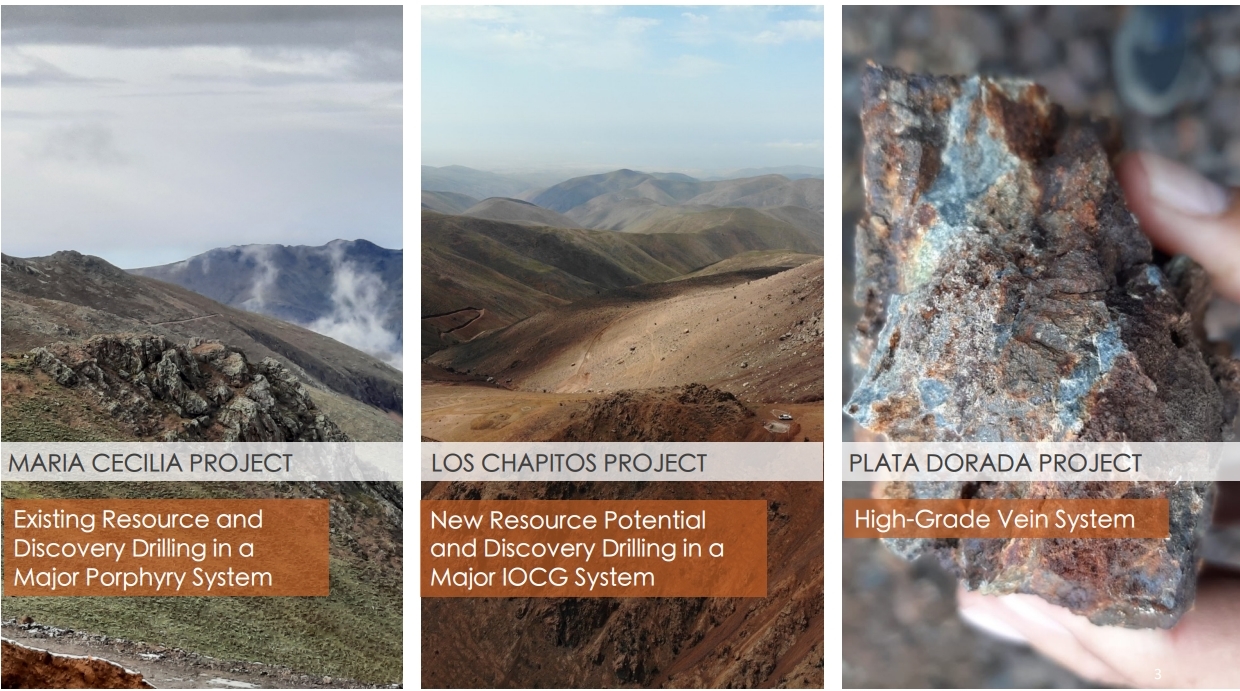 The Company is focused on advancing its high-grade Los Chapitos copper project located in Peru through resource delineation and to add new discoveries. Camino has also permitted the Maria Cecilia copper porphyry project for a planned exploration drilling program. In addition, the Company has increased its land position at its copper and silver Plata Dorada project.
Today's news got the market excited. Camino announced high solubility results over significant copper oxide intercepts in the new Lourdes Zone at its Los Chapitos property in Peru.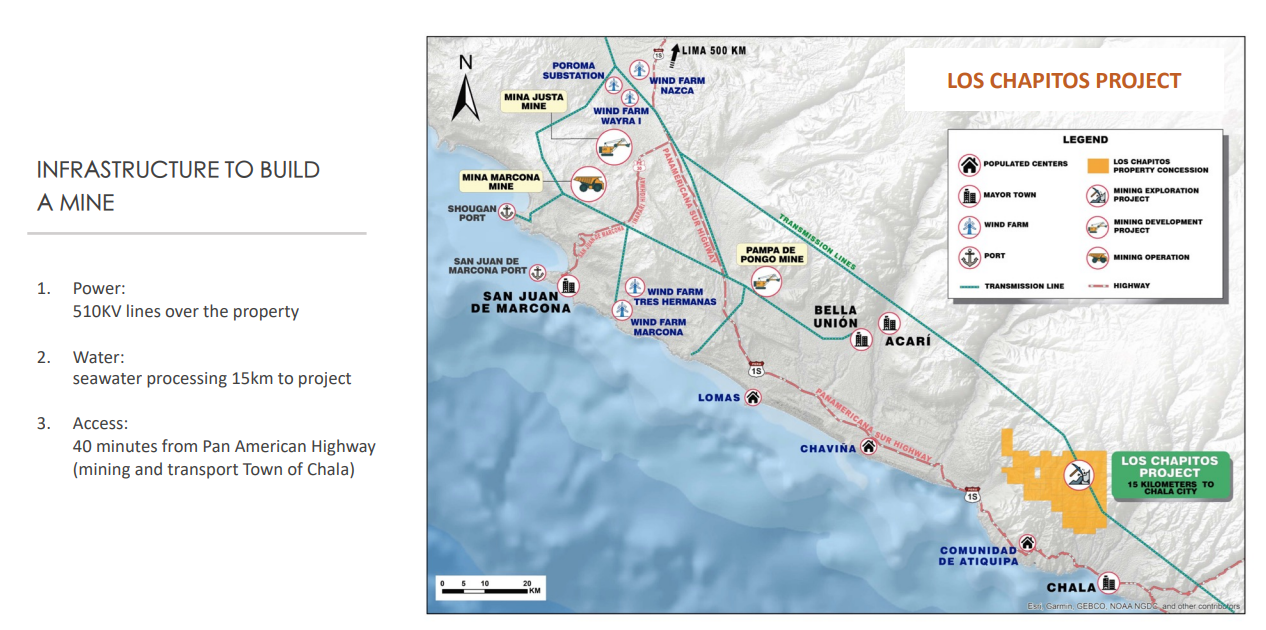 The near-surface copper oxide minerals in drillholes DCH-97 and DCH-80 had acid solubilities of 83% and 79%, and total solubilities of 92% and 87%.
The solubility results confirm continuity of oxide mineralization to a depth of at least 100 metres in the new zone. Lourdes is one of several new zones identified to target additional drilling campaigns to expand known copper mineralization at Los Chapitos for an envisioned copper oxide heap-leach mine.
Here are highlights from the discovery:
Highlights:
83% acid solubility and 92% total solubility in drill hole DCH-97 that intercepted: 55.5m @ 0.93% Cu from surface, including 7.5m @ 2.58% Cu;
79% acid solubility and 87% total solubility in drill hole DCH-80 that intercepted: 65.2m @ 0.70% Cu from surface, including 31m @ 1.23% Cu;
Hole DCH-83 in the Condori zone shows well-marked zonation of copper oxides, and mixed and enriched supergene (with anomalous values in rhenium and gold grading up to 0.21 ppm and 0.13 ppm, respectively).
"A copper oxide heap-leach mine is generally the easiest and most cost-effective method to start development of a copper project", said Jay Chmelauskas, CEO of Camino. "As we permit new areas for drilling at Los Chapitos, we are finding more near-surface copper mineralization amenable to our development vision. At depth, we also see potential for large sulphide mineralized bodies as a second phase to our development strategy."

"The solubility results confirm near-surface oxide mineralization to a depth of at least 100 metres at Lourdes, which compares favourably to oxide mineralization at our Adriana zone that extends to depths of over 200 metres", said Jose Bassan, Chief Geologist. "The results of the geochemical analysis were consistent with mineralization described in drilling logs by Camino geologists (Figure 1). Our geological team will use this experience to continue exploring our Los Chapitos property for surface evidence along large structural faults that crosscut the property."
The technicals paint an interesting picture. The great thing about junior miners is that it often takes that major fundamental catalyst to trigger a technical market structure pattern. I suspect traders and algos will now have eyes on this due to the technical nature backed by fundamentals.
The stock has been in a clear downtrend, and as all we market structure traders/investors know, nothing moves down in a straight line forever. Markets move in waves or cycles. A range is possible, or an uptrend.
Today's strong candle move of 180% means we have broken above resistance at $0.035 AND have closed above a downtrend line effectively ending the downtrend. A possible pullback to $0.035 can happen, but with this strong momentum and volume of over 8,000,000 shares traded, I would expect the momentum to carry on higher. The next major resistance zone comes in at around $0.10.
Copper has been under the radar recently, but the base metal has triggered a major breakout in recent days. We broke above a flag pattern and are currently in the retest phase. Technicals hint at new recent highs as long as copper holds above $3.50.
If you are a millennial or someone looking for the next major commodity investment, then you need to consider copper. Read my copper report on fundamentals for this base metal and why copper prices will have to head higher.