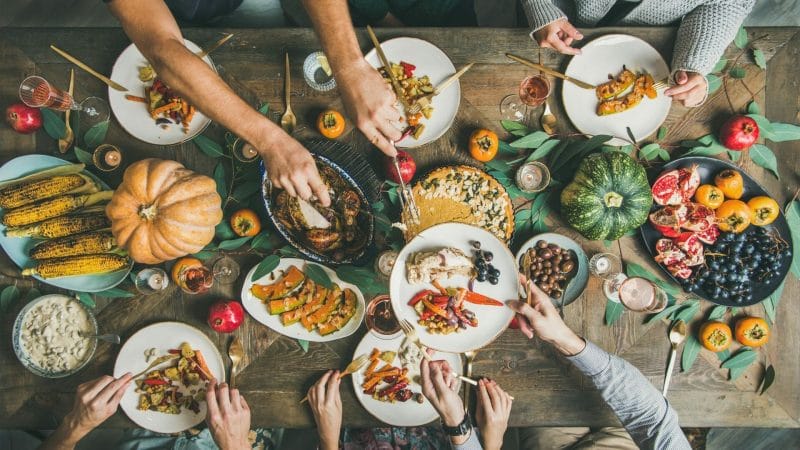 Thanksgiving has already taken place in Canada, however, American Thanksgiving is right around the corner (at the time of writing this). That means spending time with the family, breaking wishbones, and slaughtering roughly 45 million turkeys. Okay, that's a bit of an exaggeration. Roughly 45 million turkeys are slaughtered annually, with occasions like Christmas and Thanksgiving increasing the demand for everyone's favorite feathered friend.
According to statistics from the United States Department of Agriculture (USDA), that's more than 18% of 244.5 million turkeys raised on American farms in 2017. Furthermore, the number of turkeys killed each year for Thanksgiving feasts has fluctuated around 45-46 million each year, as estimated by the National Turkey Federation. Don't get me wrong, I love turkey just as much as the next beer-loving American, but what if I told you plant-based turkey exists?
Look no farther, The Very Good Food Company Inc. (VERY.C) has you covered with its Stuffed Beast, a plant-based turkey capable of feeding 5-7 people. If a plant-based turkey isn't your thing, Feel Foods Ltd. (FEEL.C) offers plant-based gummies launched under the 'Feel Sweets' brand. In this week's Plant-Based Sector Roundup we will also be talking about the Odd Burger Corporation (ODD.V) and The Well Told Company Inc. (WLCO.V). 
The Very Good Food Company Inc.
$161.112M Market Capitalization
The Very Good Food Company (VERY.V) is a plant-based food technology company, credited for producing delicious plant-based meat and cheese products under its core brands, The Very Good Butchers and The Very Good Cheese Co. Included in Very Good's expansive offering of products are the Company's Butcher Boxes containing a range of products, including Butcher's Select burgers, sausages, and meatballs, to name just a few.
All Butcher's Select products are made with minimally processes ingredients like pea protein, navy beans, chickpeas, garlic, onion, hemp seeds, and organic peppers. In addition to its plant-based meat alternatives, the Company also offers plant-based cheese through its The Very Good Cheese Co. Here, customers can find a variety of plant-based alternatives for famous cheeses like cheddar, gouda, and pepper jack.
What has Very Good been up to lately? On September 29, 2021, the Company announced that it had brought back its limited-edition Stuffed Beast, a plant-based turkey composed of sweet potato and cranberry stuffing, wrapped in a plant-based roast. Just in time for Thanksgiving and the holidays, Very Good is now offering its special Thanksgiving Box and Holiday Meat Box for a limited time, featuring winter-inspired flavors. The Stuffed Beast is available at over 250 stores across the US at numerous retailers such as Wegmans, Earthfare, PCC Markets, and Metro Markets, to name just a few.
Most recently, on November 17, 2021, Very Good announced impressive performance results for the month of October 2021. In October 2021, the Company achieved sales of approximately CAD$1.5 million and an increase of 202% in revenue compared to the same month last year. With this in mind, Very Good has experienced steady growth as the demand for meat alternatives and high-quality plant-based options continues to increase.
Record sales were achieved in October due to an increased demand for Very Good's products in both its wholesale and eCommerce channels. Keep in mind, the Company recently launched in US retail in August 2021. In total, as of August 2021, Very Good was in over 396 stores in the US, in addition to 805 stores in Canada at the end of September.
More specifically, Very Good's eCommerce sales increased due to a demand for holiday products including the Stuffed Beast and the limited-edition Thanksgiving Box. In fact, in October, Stuffed Beast sales were seven times the number sold year-over-year (YOY). Looking forward, the Company plans to introduce additional Holiday Boxes before the holiday season.
"We are thrilled to see such a high demand for both the Thanksgiving Box and the Stuffed Beast this year. As many consumers look to change their diet to reduce their reliance on animal-based products and positively impact the environment, we know the holidays can be tricky when looking for tasty meatless options," said Mitchell Scott, co-founder and CEO of Very Good.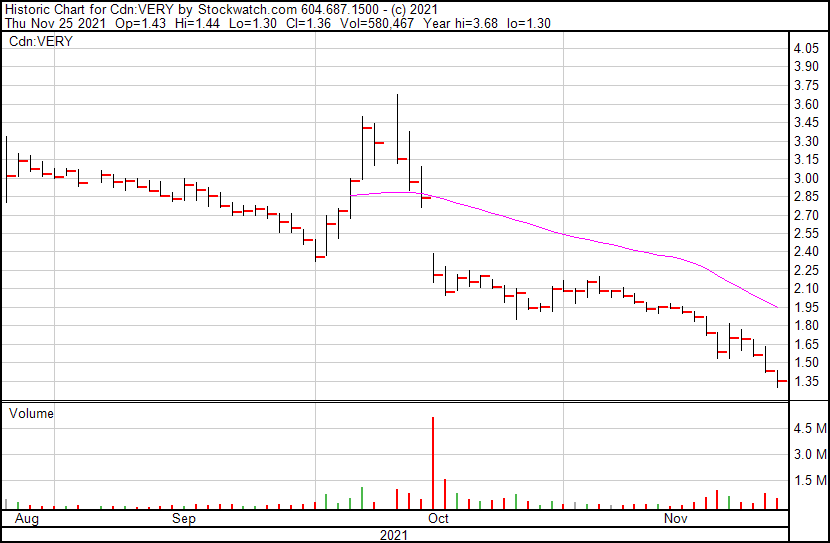 Feel Foods Ltd.
$10.136M Market Capitalization
Feel Foods Ltd. (FEEL.C) is an agri-food holdings company focused on developing innovative products and technologies in the foodservice industry. This includes the Company's wholly-owned Be Good Plant-Based Foods Ltd. ("Be Good"), a food company dedicated to designing, developing, producing, licensing, distributing, and selling a variety of plant-based meat and other food alternatives.
Feel Foods acquired Be Good on March 31, 2021, by issuing 22,050,000 common shares of the Company at a fair value of $7,166,250. Some of Be Good's products include plant-based chicken, pork, and beef products. Ultimately, Feel Foods is on a mission to provide a unique offering of plant-based food products intended to make it easy for carnivores, flexitarians, and vegans alike to incorporate less meat into their diets.
What has Feel Foods been up to lately? The Company announced on November 23, 2021, that it had completed its newest formulation for its 'Feel Sweets' gummy candy line which will offer keto-friendly, plant-based candies across North America. According to Bolst Global, "keto" was the most Googled food-related topic in the world in 2020, with 25.4 million searches.
In particular, the US and Canada have led the ketogenic diet market, with North America accounting for 43.5% of this market in 2018. It is worth noting that the Global Ketogenic Diet Market was valued at USD$9.57 billion in 2019, and is expected to expand at a compound annual growth rate (CAGR) of 5.5% from 2020 to 2027. By 2027, this market is projected to reach a value of USD$15.6 billion.
"Candies, especially gummy type ones, are very popular, and Feel Foods is committed to introducing plant-based products that offer a true alternative to regular ones, especially in the high growth rate vegan confectionery market. With the growing demand for our plant-based meat and cheese products, we are excited to bring yet another product to market to continue to fill the shopping cart ahead of our imminent e-commerce launch," commented Feel Foods CEO, David Greenway.
Aside from the Ketogenic Diet Market, the North American Confectionery Market was worth nearly USD$25.27 billion in 2020. The US Confectionery Market is expected to grow at a CAGR of 1.9% steadily between 2022 and 2027. As a whole, the Global Vegan Confectionery Market was valued at USD$816 million in 2019 and is expected to grow at a CAGR of 11.8% from 2020 to 2027.
Additionally, on November 18, 2021, Feel Foods announced that it is creating a new eCommerce platform with advanced logistics operations in time for the holiday season. The new eCommerce platform will be developed by Able & Howe, an in-source-marketing services provider. This platform will feature full eCommerce capabilities as well as state-of-the-art inventory control capabilities, ensuring operations are efficient, effective, and uninterrupted. Prior to the launch of its new eCommerce platform, Feel Foods will be adding more fulfillment personnel and increasing production of its 100% owned Black Sheep Vegan Cheeze. Shipping and logistics have also been improved with new cold shipping units to ensure products reach consumers with maximum freshness and shelf life.
In order to increase the shelf life of the Company's Black Sheep Vegan Cheeze products even further, Feel Foods announced on November 16, 2021, that it has begun utilizing High-Pressure Pasteurization (HPP) to naturally increase shelf life without the addition of any chemicals or preservatives.
The Well Told Company Inc.
$21.016M Market Capitalization 
The Well Told Company Inc. (WLCO.V) is a female-founded, emerging plant-based wellness company. The Company formulates, develops, distributes, and sells a variety of supplements, remedies, and other functional wellness products. With the mission, "clean wellness for all," Well Told's products are currently available in over 2,000 well-known retailers throughout Canada and 800 stores in the United States (US).
"Our recent listing in Canada sparked international interest and we have been working hard to bring the ability to invest in our Company to investors outside of Canada. This cross-listing is a significant milestone for Well Told as it opens up the opportunity for investment by institutional and retail investors across Europe while increasing potential trading liquidity and market awareness for our Company," commented Monica Ruffo, Well Told's CEO.
The Company is led by its founder Monica Ruffo, a serial entrepreneur and award-winning leader. Recognized for her ability to lead, grow, and inspire innovative purpose-driven companies, Monica is credited for co-founding Amuse. Just three years later, Interpublic Group acquired Amuse, which boasts an impressive portfolio of clients, including Warner Bros. Films Canada, Couche-Tard, and Ice Hotel.
What has Well Told been up to lately? Most recently, on November 25, 2021, Well Told announced that its common shares have been accepted for listing on the Frankfurt Stock Exchange (FSE) under the trading symbol 7HO. With this in mind, the Company's common shares are now cross-listed on the TSX Venture Exchange (TSXV) and the FSE.
On November 23, 2021, Well Told announced that it had signed on Brooklyn, NY-based Good Moose LLC ("Good Moose"). Launched in 2007, Good Moose is a performance marketing agency created as part of the Red Antler family to help companies launch, grow, and scale.
"We are delighted to have started working with Good Moose, having seen their significant contributions to the success of fast growing companies like Casper and Allbirds…As an omni channel brand, our online presence and digital strategy are critical to our growth, and we're confident we're in good hands," said Monica Ruffo, founder and CEO of Well Told.
Additionally, on November 17, 2021, Well Told announced Uniprix Pharmacy ("Uniprix"), a leader in Quebec's retail pharmacy market, as a new official retailer. It is worth noting that Uniprix is owned by the McKesson Corporation, which owns Well.ca and Rexall pharmacies across Canada, both of which carry Well Told's full line of products. Following the news, nine Well Told products are now available in over 300 Uniprix stores.
Odd Burger Corporation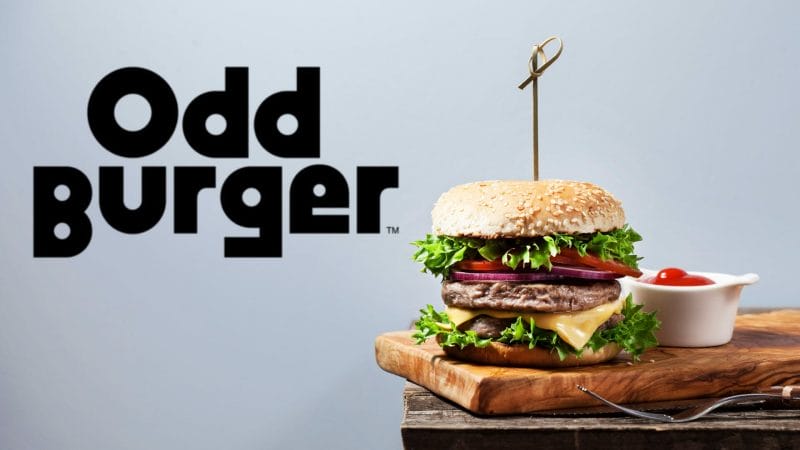 $52.895M Market Capitalization
Odd Burger (ODD.V), originally called Globally Local, was founded in 2014 by James McInnes. The Company started as a grassroots vegan organization, bringing organic fruit and vegetables from local farmers to the doorsteps of its customers. Odd Burger is now a chain of company-owned and franchised vegan fast-food restaurants.
Odd Burger is also a food technology company manufacturing and distributing its proprietary line of plant-based protein and dairy alternatives to its various restaurant locations. The Company is on a mission to disrupt the fast-food industry by offering plant-based, minimally processed, and sustainable ingredients. Through various marketing strategies, professional signage, menu boards, and branded packaging, Odd Burger is confident in its ability to expand its brand presence.
What has Odd Burger been up to lately? Most recently on November 3, 2021, the Company announced that it has received eligibility from the Depository Trust Company (DTC), the largest securities depository in the world. This eligibility is required for publicly traded companies in order for securities to be deposited through DTC. Additionally, Odd Burger announced that it has begun trading on the FSE under the symbol IA9, making its stock accessible to most European investors.
"Our intention to be a publicly traded company has always been strategic, to maintain a level of independence that isn't always possible when companies accept venture capital or investments from large food and agriculture conglomerates…In Canada, the United States, and now Europe, we can be supported directly by people who share our vision to transform the fast-food industry, and that includes our regular customers," said Odd Burger co-founder and CEO James McInnes.
On November 3, 2021, Odd Burger announced record systemwide sales in October 2021, of more than $233,000, representing a 41% increase month-over-month. The Company attributes its growth to the opening of new locations in Vaughan, London, Waterloo, and Hamilton, ON. Cummutaviely, Odd Burger's locations have earneed an average Google review rating of 4.875 stars from customers. Looking forward, the Company announced two new locations coming to Brampton and Whitby, both of which are expecteed for early 2022.
"These strong sales and successful openings show us that we're winning new customers and fans wherever we go, which we see as fuel for continued expansion…These past few months have proven that we are able to scale our operations and keep pace with our rapid growth and with many new locations in the pipeline, we expect to set more records, and keep seeing fantastic reviews from customers," commented Odd Burger co-founder and CEO James McInnes.
In addition to Brampton and Whitby, Odd Burger revealed that it will be expanding into westerm provices through a Calgary franchise and into the US with a flagship Manhattan restaurant. By this time next year, the Company expects to have 20 restaurants operational. Keep in mind, the Global Fast Food Market is expected to reach USD$931.7 billion by 2027, expanding at a CAGR of 4.6% from 2020 to 2027. Of this market, the burger & sandwich segment is expected to grow at the highest rate.