Core One Labs (COOL.C) announced their wholly-owned subsidiary, Akome Biotech, has begun the development of its patent-pending psychedelic drug formulation for the treatment of Alzheimer's Disease.
Akome's "next-generation" psychedelic drug formulation – AKO002 – is a combination of psilocybin and a plant bioactive. Akome believes that these two components work together to create a complementary treatment for Alzheimer's. The AKO002 patent was filed with the US Patent and Trademark Office under the application number 63123838.
"Akome's novel drug formulation for the treatment of Alzheimer's could be a revolutionary development for the world of neurological science, and a life changer for the millions of people who are suffering from this devastating disease.  We are very excited at the prospect of this drug formulation, as it reaches a relatively untapped patient base for psychedelic treatment."  stated Joel Shacker CEO of Core One.
Alzheimer's disease is an irreversible, progressive brain disorder that slowly destroys memory and thinking skills which mostly affects older people. More than 6 million Americans are currently living with Alzheimer's, with that number expected to double by 2050.
Instead of merely addressing the symptoms of Alzheimer's, which is what most treatment for the disease do, Akome wants to use psychedelics to treat the underlying cause. Akome says their analysis has revealed anecdotal evidence that psychedelics have a positive effect on neuroplasticity and neurogenesis. Additionally, there is some evidence that psychedelics can act as an anti-inflammatory for the brain. Akome also believes their plant bioactive can work with psilocybin, especially through ß-amyloid reduction (a "prime suspect" in Alzheimer's disease) and increased cerebral blood flow.
In other Core One news: Core One has appointed Akome CEO Dr. Santiago Ferro as their Chief Medical Officer.
In their announcement, Core One celebrated Ferro's experience and achievements, including his time as Clinical Team Leader for new vaccines at Sanofi Pasteur and his role as VP of Clinical Affairs at Fio Corporation. They also touted his 20 years of experience, his esteemed reputation in his field of study, and his more than 25 scientific publications in peer-reviewed journals and medical textbooks.
This announcement came just a day after Core One completed their acquisition of Akome. Core One acquired the Biotech producer for 3,500,000 COOL shares, worth $3,325,000 at the time of the agreement.
"I would like to welcome Dr. Ferro to the Core One team.  Dr. Ferro's breadth of experience in leading teams through product development, clinical and regulatory environments with major pharmaceutical companies, such as Sanofi Pasteur, Novartis and Glaxo Smith Klein are an invaluable asset to our team.  We look forward to his leadership as we work towards the commercialization of psychedelic medicines," stated Joel Shacker CEO of the Company.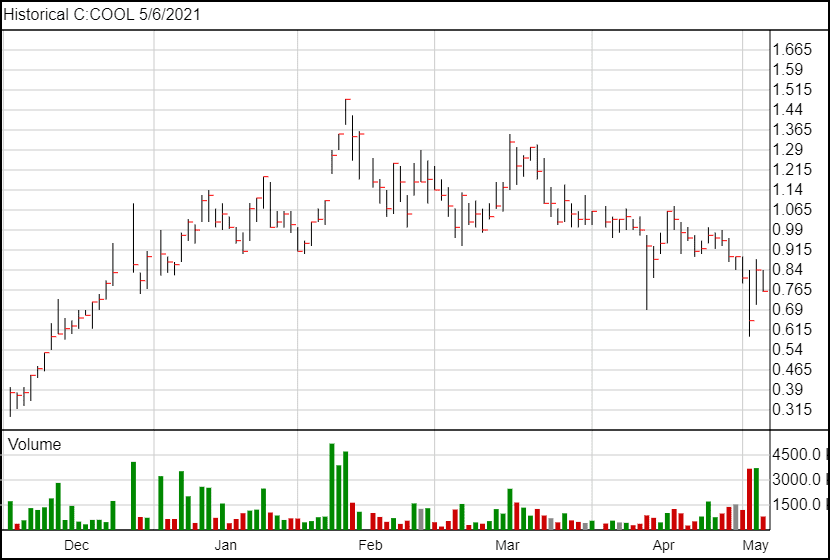 Following the news, Core One's share price is down 8 cents and is currently trading at $0.76.
Full disclosure: Core One Labs is an Equity Guru marketing client.