Victory Metals (VMX.V) have completed their previously announced merger with the private company Nevada King Mining and will now go by Nevada King Gold, which will begin trading on the TSX Venture on April 9 under the ticker "NKG".
At the time of the agreement's completion, shareholders of Nevada King Mining held 50% of NKG issued and outstanding shares.
The deal brings together an array of mines in Nevada, including two 100% owned projects: the Atlanta Gold Mine and the Iron Point Vanadium/Gold Project. The Atlanta Gold Mine has already produced 500,000 oz of gold, and contains another 460,000 oz of measured or indicated gold, plus an additional 142,000 oz of inferred gold. The mine also contains over 4 million measured or indicated ounces of silver.
Collin Kettell, Chief Executive Officer of Nevada King Gold, stated, "Nevada King Gold is well capitalized with over $20M in cash and a plan to drill four of our district-scale projects in 2021. Since the announcement of the merger between Victory and Nevada King, several major mining companies have made multimillion-dollar commitments to enter and re-enter Nevada. This level of activity has been absent from the State for the past decade and we believe that this influx of capital represents the beginning of a new era in Nevada. We are excited to be positioned as one of the largest landholders in one of the world's most prolific gold mining belts."
18 of their $20 million comes from a recently completed subscription receipt financing, with the other $2 million coming from the companies' existing cash on hand.
By combining forces, Victory and Nevada Gold Mining will become the fourth largest mineral claim holder in Nevada, a state famous for mining. Nevada King Gold also expects to increase their active claims by ~4,000 in 2021, which would allow them to move into the top three mineral claim holders for the state.
Nevada King Gold also hopes the merger will yield positive results by bringing together years of experience and expertise.
"Along with assembling a commanding land position in one of the world's most prospective and prolific gold environments, Nevada King Gold has established a board and management with significant experience in the mining industry and, collectively among the members of the board and management, a history of previous cumulative M&A transaction value in excess of $5 billion over the past 15 years," Paul Matysek, Executive Chairman of Nevada King Gold.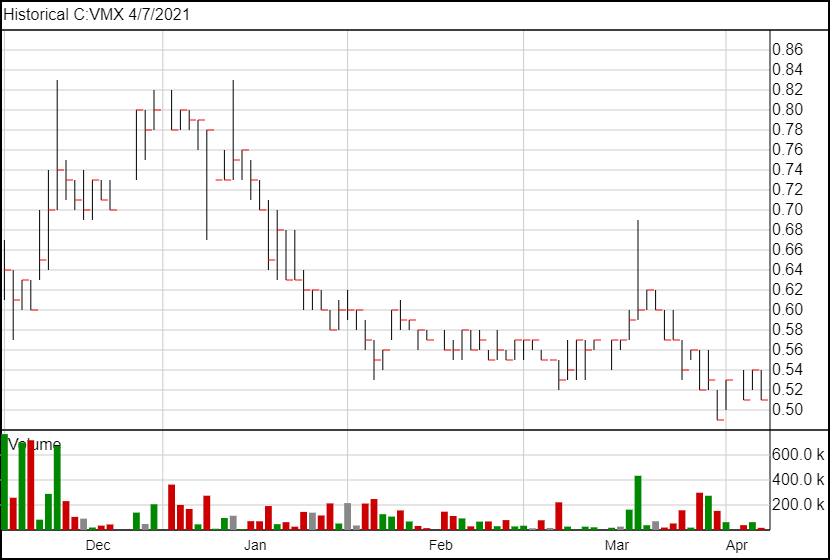 Following the news, Victory Mining's share price went down 3 cents to $0.51. NKG will begin trading on Friday on the TSX Venture.