Las Vegas-based 1933 Industries (TGIF.C) has announced three new developments in its partnership with Denver Dab (DDC).
Firstly, DDC has begun the manufacturing and distribution of products by Infused MFG, a subsidiary of 1933 Industries. DDC will sell Infused MFG's Canna Hemp CBD and hemp-derived products to retail dispensaries in Colorado "on an exclusive basis."
Additionally, concentrates and cannabis oils manufactured by DDC will be used as key ingredients in the Canna Hemp line of products which includes CBD body lotions, lip balms and relief creams.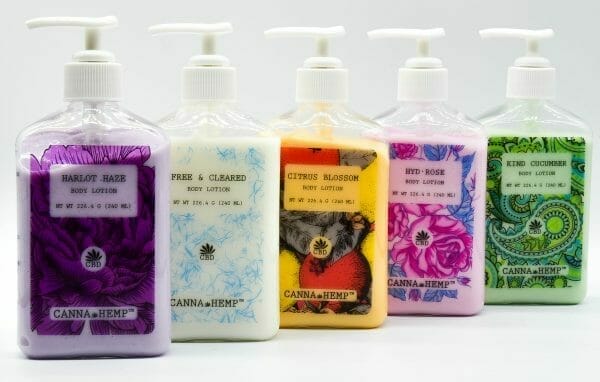 "We are excited to partner with DDC to enter the Colorado market," said Chris Rebentisch, founder and US COO of Infused MFG. "DDC meets the highest standards of quality and we are pleased to offer the reciprocal manufacturing services for their products in Nevada."
Drew Mattison, founder and president of DDC, said his company was "thrilled" to partner with Infused MFG.
1933 Industries' second subsidiary, the Alternative Medicine Association (AMA) has entered into a licensing agreement with DDC to become the exclusive producer, manufacturer and retailer of DDC's products within the state of Nevada.
The agreement is effective for one year and includes a renewal clause to extend the deal for an additional year should both parties choose.AMA and Infused MFG's parent company, 1933 Industries, is also making an entry into the Colorado market in conjunction with DDC. The company is launching Canna Fused, a 1:1 CBD and THC-infused product line which will debut in Denver through DDC.
1933 Industries and the case for branding
The subject of branding, and its efficacy in capturing and keeping a loyal consumer base, has been often discussed in these pages.
Consider United Continental Holdings (UAL.Q), or, as it is more widely known, United Airlines. In 2017, a passenger onboard one of the company's commercial airliners was violently dragged off of the plane.
Video of the incident went viral and social media erupted with condemnation for the company's treatment of, not only a human being with the right to his own security, but a paying customer.
Yet, there is little evidence to show that this horrific incident which garnered millions of views had any significant effect on the company's bottom line. People continue to fly on United Airlines, despite most likely having seen the video.
Cascend Securities Chief Strategist Eric Ross said that while there was a substantial increase in interest in United ticket sales from a "spectator" perspective, he has not yet seen an impact on sales after the incident compared with other airlines. "Our data isn't conclusive yet as to whether sales have declined, or whether this is just a PR nightmare on a very bad flight crew decision," Ross wrote in an emailed note to MarketWatch.
The anecdotal evidence for this seems obvious: nobody has a favourite brand of airline. Tickets are overwhelmingly chosen on price, though it should be noted that companies like United Airlines are fewer in number and can exact far greater controls on the market than pot companies..
So where does this leave us with branding in general and 1933 Industries in particular?
Ontario has teased the idea of setting a uniform price for cannabis at $10 per gram. If price, give or take a dollar or two, is removed as a deciding factor, then a product's appearance may be the second most important thing to attract eyeballs.
Contrast this picture to one of the designs we have seen from rival company and cannabis industry mover-and-shaker, Aphria (APH.T).
Take this quote on the matter from Equity Guru editor, Chris Parry:
As long as nobody is being asked to pay shelf fees, the onerous ransoms supermarkets charge to allow a new product on their shelves (which all but ensures new products fail), we're going to be starting from level in October.

That means a shelf could contain all your big boys, but also all your little guys. And if the little guys come up with a nice brand that connects to an audience, they'll be big guys really quickly.
There is a case to be made that a book's cover is as important as its contents, if not more so. Without the ability to leverage their enormous budgets through advertising, major industry players will be have their products arranged side-by side with the little guys.
If given the choice between the two products shown above, I'd go with 1933 Industries.
FULL DISCLOSURE: 1933 Industries is an Equity.Guru marketing client, but I genuinely do prefer their packaging.