Bitcoin and cryptocurrencies have been hit hard. With Bitcoin trading under $40,000 , many are asking if it is time to buy the dip. My acquisition of Bitcoin is different. I have been buying on a monthly basis regardless of the price. I suggest this type of dollar cost averaging for long term investments including the stock market. Then I have a separate portfolio…or a trading account, to make shorter to medium term swing trades. In this article, I will presume most readers are here for the latter. So is it time to get back into crypto?
I have stated on Market Moment, and other Equity Guru Youtube video series and articles, that Bitcoin is acting as a RISK ON asset. Contrary to what the Bitcoin bulls say, the crypto is not acting as a safe haven. Not yet. Although…maybe we shall see if Russians use it to get their money out. I have heard posts that Ukrainians have done the same.
But because Bitcoin is a risk on asset, it has followed the price action of US stock markets. If markets fall, Bitcoin does too, and the opposite case is true. So the real question is whether the stock markets have bottomed.
Above is the chart of the S&P 500. It has been a wild few days. Markets dropping on futures on Russian invasion headlines, but then climbing back during the US session. We broke back above 4300, and yesterday, saw the retest hold. Buyers stepped in. To me, this is very bullish on a market structure basis. If we can close above the moving average today, then things look even better. I am bullish above 4300, but keep in mind, any geopolitical headline could cause markets to tank.
Bitcoin has also been in a wild ride. A huge green candle on March 1st. I have drawn a major support around $40,000 and this big green candle gave us a close above $40,000. Very bullish again. Some interim resistance here at $45,000 but we stay bullish above $40,000.
Geopolitics of course is something to watch for. Let's see if money from Russia and Ukraine move into Bitcoin. There are even some people saying perhaps the Russians may use Bitcoin and crypto's to bypass sanctions and SWIFT troubles. If so… then it might be another reason why government regulations on Bitcoin and crypto's will be supported. And how Bitcoin and crypto's react from this interest me greatly.
I have said that the biggest danger is a government central bank digital currency, because it would be in the best interest of the central bank to heavily regulate Bitcoin. Central banks have held the monopoly of creating money. But if things don't go to that extreme, regulations will be positive for Bitcoin because larger funds and institutions will enter. The thing holding them back right now is the lack of regulations, mainly depositor insurance.
However, Bitcoin would stop being what it was originally created to be: money that is away from the hands of big government, big corporations, and the big banks. The DeFi space is what I am focusing on. It is becoming what Bitcoin was originally supposed to be. Money frontrunning government regulations is heading to DeFi. Citizen banking is a good term to use to describe DeFi. To be honest, my money would be on Square Inc. Jack Dorsey stepped down as CEO of Twitter to focus more on Square. Oh, and by the way, the company changed its name to Block Inc...a sign of where they tend to take things.
But here are a few companies to keep on your radar.
BIGG Digital Assets (BIGG.CN)
BIGG Digital Assets owns, operates and invests in crypto businesses that support and enhance a compliant and regulated ecosystem. Compliance first crypto. The regulations play in this list of companies.
Our very own crypto expert, and master of coin, Joseph Morton, praises their QLUE solutions.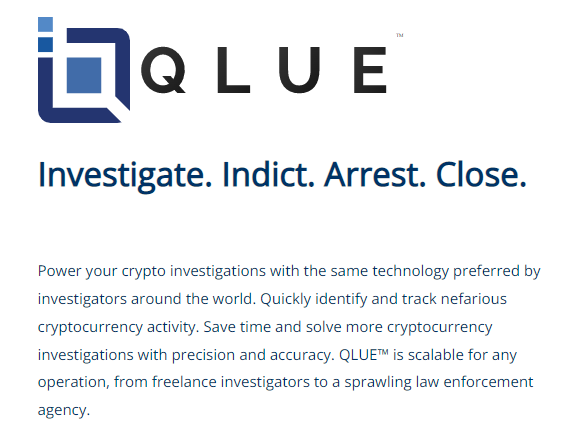 The world's only blockchain intelligence ecosystem developed by government investigators and financial compliance experts. You can probably tell why this would be a good play for frontrunning a regulated crypto environment. Recently, BIGG digital's subsidiary Blockchain Intelligence group, a cryptocurrency compliance and forensics company, announced a contract extension for year three (of five) with a United States federal government agency bringing total contract value to CAD $588,462.
The stock itself is holding a major support zone. The psychologically important $0.75 zone. Some interesting price action, as the stock initially broke below this support zone, but quickly rallied above the following days. Note how we bounced here in February. Hopefully we can get the same repeat. The top of the range is around $1.50. Some nice bottoming again here, but since the stock did not hold the gains on the initial pop, maybe we won't hold. If we do, we have a nice double bottom looking like pattern.
Take a look at the historical data. There has been a lot of shares being bought at these levels recently. We have had multiple days of 3 million or more shares traded!
Tokens.com (COIN.NE)
Tokens.com is a company that is expanding access to the new wave of financial innovation and cryptocurrencies. The company develops decentralized finance applications that provide automated and transparent financial services, such as borrowing and lending; and non-fungible token platforms that redefines how art, gaming, music, and collectibles are created, valued, and traded. Tokens.com invests in revenue-generating crypto assets linked to DeFi, NFTs, Metaverse real estate, and staking.
If you are big on NFTs, this is the play for you. If you are also bullish on the Metaverse, look no further than Tokens.com. No joke folks, people are already spending big bucks for virtual land in the Metaverse. There was a story about someone paying big bucks to live next to Snoop Dogg in Sandbox. Digital assets linked to the Metaverse will be a trend. How long it will last is debatable, as I know there are many people not too keen on NFTs and the Metaverse.
The stock has been riding the NFT and Metaverse hype. We had a huge breakout back in November 2021. We broke above the $1.20 zone, and we have yet to pullback to retest it. Until now.
We are currently retesting this support, and price action is looking like it wants to bottom. Note how we tried to close below $1.20 on February 24th but we managed to close strongly above. If markets and Bitcoin begin to bottom here, then COIN looks like a great reversal pattern. Pretty decent volume here too. Watch for a $1.40 breakout!
Wellfield Technologies (WFLD.V)
Wellfield Technologies is a company I have talked about before. The company engages in developing blockchain based infrastructure for financial services. With a focus on decentralized finance and citizen banking. Wellfield's products eliminate the need for third parties and give individuals full control over their assets.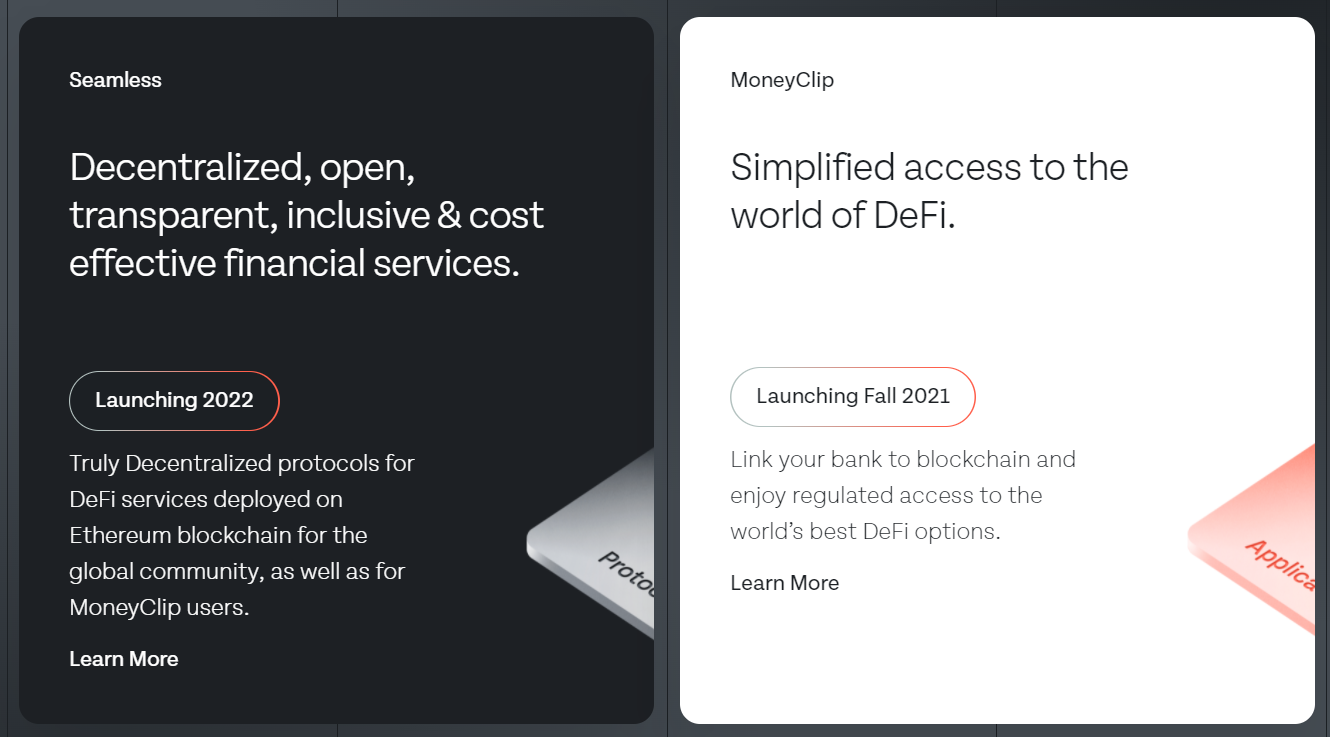 Here are their two brands. MoneyClip has been released and can be downloaded in the Apple or Google store. Powered by Blockchain, and can be used for P2P payments and more!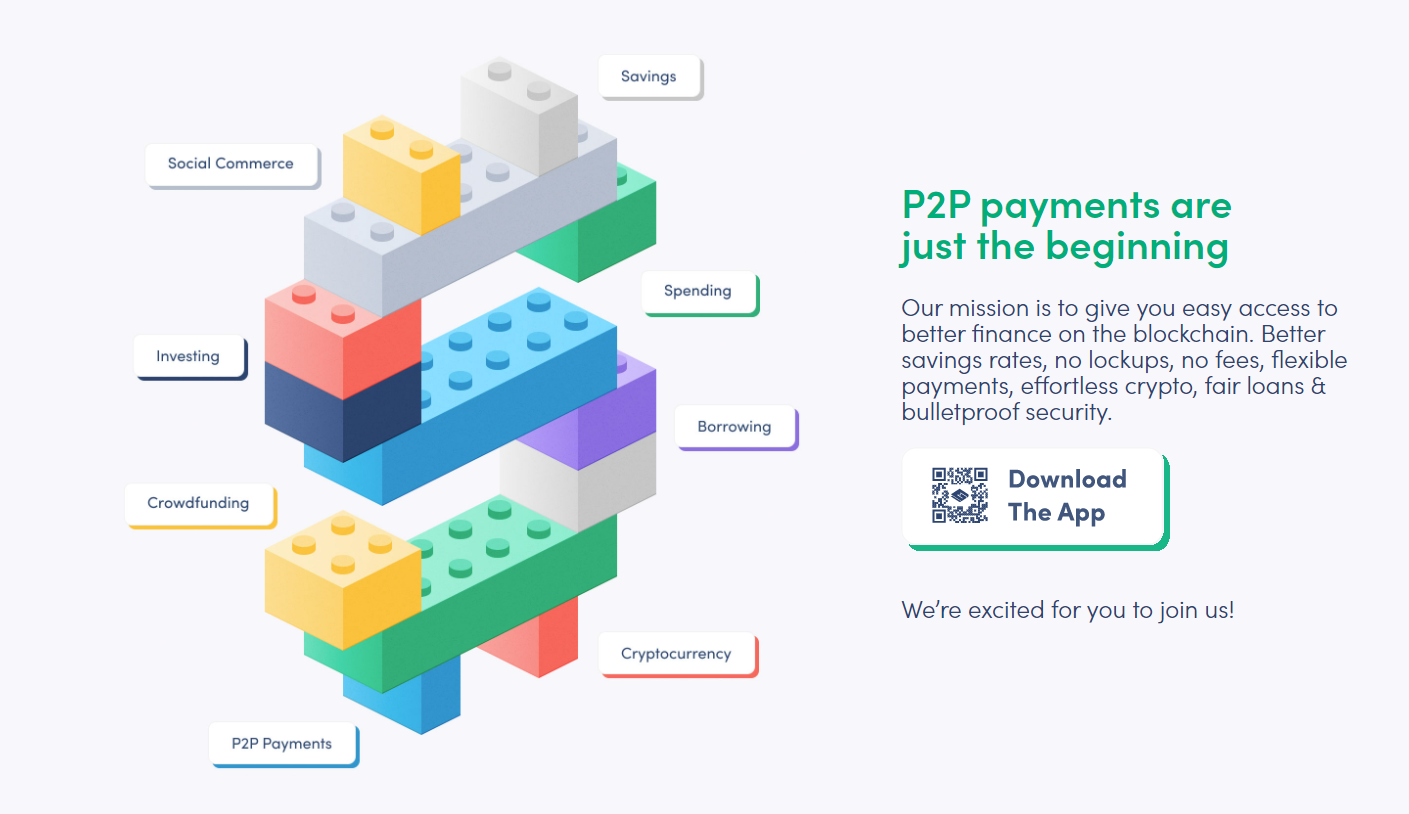 Seamless is due to come out this year, and branches the Ethereum blockchain. Essentially, you will be able to use Bitcoin for DeFi services that tend to be deployed in the Ethereum ecosystem. This is huge as Ethereum gas fees can be quite high…and slow. I am looking forward to the release of this app.
The company just began trading about two months ago. Already a lot of action on the chart. The company broke out near the end of December 2021, printing new record highs of $2.19. We then broke down hard in mid January 2022 during the stock market sell off.
We recently triple bottomed near the major $1.00 psychological zone. Technically saw buyers around $1.10. Created even a morning star technical pattern there. I'm a big fan of what I am seeing. The next zone of resistance comes in at $1.75. If we can take that out, then above $2.00 is next! Clean and crisp technical levels here.
DeFi Technologies (DEFI.NE)
You can probably tell what DeFi Technologies focuses on. The company is bridging the gap between traditional capital markets and decentralized finance, providing investors direct access and exposure to the DeFi market.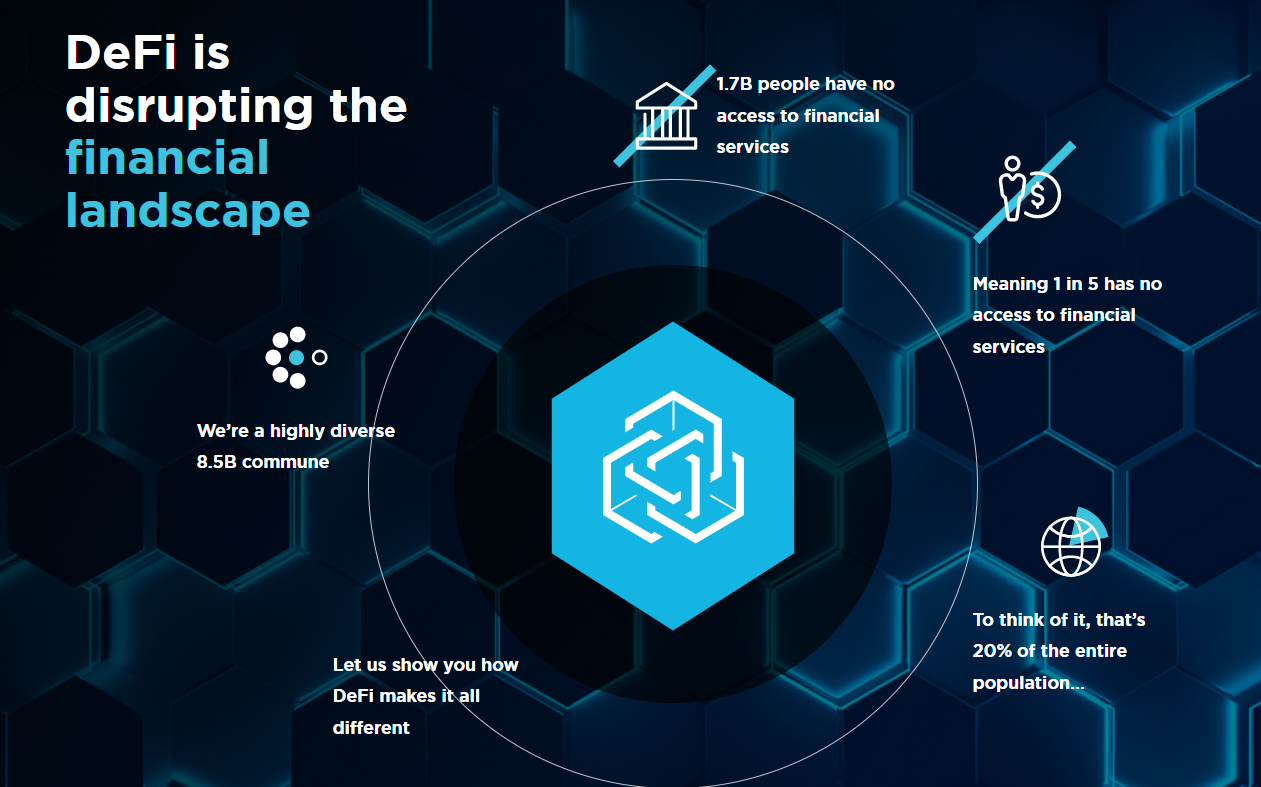 The company does so by focusing on three categories:
DeFi Governance. Providing independent governance for decentralized networks to run independent nodes that validate transactions.
DeFi Venture. Identifying and investing in DeFi protocols.
DeFi Asset Management. A convenient and simple way for investors to take a position in a specific DeFi project without having to open a crypto account. Do you like Uniswap? Solana? Maybe Polkadot? DeFi Technologies has got you covered.

The chart for DeFi Technologies is looking exciting. I really like the retest at $1.40. It was met with nice buying. Things look very promising. However, you all can see my channel. Since November 2021, the stock price has been bouncing up and down between this channel. We did have a breakout last month, but we did not confirm a close above. Again, this is why we wait for candle closes!
We are building some upwards momentum here, and a break above the channel triggers more momentum.
Tons of set ups looking really spicy. Watch for markets to gain, and watch for Bitcoin to take out $46,000 resistance. Many of these charts above require this for a breakout and follow through momentum!