Whether you're curious about taking a psychedelics investment trip or a tie-dyed-in-the-wool public market backer, psychedelics conferences are the best way to keep on top of industry advances and sector news. It's going to be a busy week with the 2021 International Summit on Psychedelics Therapies for Mental Illness, Lift & Co's Psychedelics Business Summit, and the Grizzle Psychedelics Con.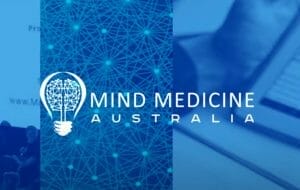 The 2021 International Summit on Psychedelics Therapies for Mental Illness began on Wednesday as an online event. The two-day introductory workshop for healthcare professionals and two-day public summit is being sold as "The biggest and most important Psychedelic Medicine Conference in the Southern Hemisphere."
Single day passes for the public summit which runs November 19-20 are $550 AUD and can be purchased online. The event organizer, Mind Medicine Australia, has scheduled a who's who of psychedelics to act as keynote speakers including executive director of MAPS, Dr. Rick Doblin; Dr. Gabor Maté, Head of Neuropsychopharmacology at Imperial College London and chief research officer at Awakn Life Sciences; Professor David Nutt and Dr. Jennifer Mitchell, professor in the departments of Neurology and Psychiatry and Behavioral Sciences at UCSF.
The keynote speaker docket also includes industry leaders such as co-founder, CEO, and president of Mind Cure Health (MCUR.C), Kelsey Ramsden; co-founder and CEO of MYND Life Sciences (MYND.C), Dr. Lyle Oberg as well as co-founder and executive chairman of Field Trip Health (FTRP.T), Ronan Levy.
Kelsey Ramsden and Dr. Oberg will be part of a panel on Friday at 2:30 pm (AEDT) discussing, what the industry will be like in five years. They will be joined by Joseph Araujo, chief science officer of Mindset Pharma (MSET.C) and Dr. Rami Batal, CEO of Universal Ibogaine (IBO.V).
Mind Cure Health currently trades at $0.28 CAD per share, down 5.00% for the week, for a market cap of $26.64 million.
MYND Life Sciences trades at $0.63 per share for a market cap of $28.94 million.
Field Trip Health slipped 10.25% for the week to trade at $5.69 per share for a $330.01 million market cap.
Mindset Pharma slid 5.00% to $0.76 per share and a total market valuation of $64.14 million.
Universal Ibogaine currently trades at $0.18 per share for a market cap of $33.28 million.
On Saturday, Ronan Levy will return to discuss medicinal psychedelics and how they will impact the workplace at 11:00 am (AEDT). With 17 planned talks and panel discussions during the public summit portion of the event, attendees will get a clear picture of the business and application of therapeutic psychedelics as well as a good idea of where the sector is heading.
Lift & Co's 2021 Psychedelics Business Summit commenced Friday at the Metro Toronto Convention Centre and will be opened by Irie Selkirk, co-founder and Advisor of GoodCap Wellness, a private company which researches and advocates medicinal psilocybin treatments.
The introduction will be followed by an industry overview provided by sector participants including Stephen Murphy, director of Psych Capital, a private psychedelics company prepping to be one of the first of its kind to trade on the London Stock Exchange and Merris Kott, CEO & founder of Global Wellness Strategies (GWS.C), a Canadian-based wellness prospect generator focused on helping companies create sustainable hemp-infused CBD, functional mushrooms and psychedelic health and wellness products.
Other industry leaders attending the event include Rob Tessarolo, CEO of Neonmind Biosciences (NEON.C); Dr. Ivan Casselman, chief psychedelics officer, Havn Life Sciences (HAVN.C); Todd Shapiro, CEO of Red Light Holland (TRIP.C) and Nicolas Kadysh, CEO of PharmAla Biotech.
Global Wellness Strategies slipped 4.35% this week to trade at $0.33 per share for a total market valuation of $7.35 million.
Neonmind Biosciences fell 16.67% in the markets this week to trade at $0.10 per share for a market cap of $12.11 million.
Havn Life Sciences dropped 4.00% this week to trade at $0.24 per share for a total market valuation of $30.50 million.
Red Light Holland slid 10.81% in the past five days to trade at $0.17 per share for a market cap of $60.35 million.
You can purchase your tickets online here. The Lift Psychedelics Business Summit Ticket goes for $550.00, while Industry Day tickets go for $99 and Consumer Day tickets are $20 for a single day and $35 for both. If you are in the Toronto area, you may want to check it out.
The Grizzle Psychedelics Con is on Monday, November 22, 2021. This conference is free and available to anyone with internet access on Twitter, LinkedIn and YouTube Live. You can also enter to win conference swag here.
Keynote speakers for the online event include Christian Angermayer, chairman of Atai Life Sciences (ATAI.Q); Ronan Levy, exec chair, Field Trip (TRIP.C); Tim Moore, CEO of Havn Life Sciences (HAVN.C); Fabio Chianelli, CEO of PharmaTher Holdings (PHRM.C); James Lanthier, CEO of Mindset Pharma (MSET.C) and Jeff Stevens, CEO of Psyched Wellness (PSYC.C).
Atai Life Sciences dropped 23.03% on the boards this week to trade at $11.26 USD per share for a market cap of $1.80 billion.
PharmaTher Holdings fell 34.69% this week to $0.32 CAD per share and a total market valuation of $25.10 million.
Psyched Wellness tumbled 11.11% to $0.16 per share for a market cap of $22.85 million.
I mentioned some new players this week and should give each a little spotlight:
Mindset Pharma (MSET.C) is a Toronto, Ontario biotech company focused on developing medications and synthesis processes for the therapeutic psychedelic space. Mindset has four final patent PCT applications and four provisional applications covering a broad range of novel drug formulations inspired by psilocybin, DMT and 5-MeO-DMT, as well as a novel psilocybin synthesis method.
The firm has over 100 compounds synthesized and screened with its lead compound, MSP-1014 identified for clinical development for mood disorders with superior pre-clinical efficacy to psilocybin. It also has a pipeline of optimized new psychedelic drug candidates for bot macro and micro dosing treatment paradigms.
Mindset looks to select a second drug candidate, announce a platform technology, expand its IP portfolio, commence phase 1 trials in 2022 for MSP-1014 as well as commercialize its synthesis process.
Universal Ibogaine (IBO.V) is a Vancouver, British Columbia based Ibogaine drug developer seeking to provide the gold standard for addiction treatment. The company was co-founded by Shayne Nyquvest, a former vice president of Mackie Research Capital and a founding member of Canaccord Genuity. UI was an early player in the psychedelics space and has a clinic operating in Manitoba with plans for expansion.
The company began trading on the TSX Venture exchange in October this year and announced the appointment of Dr. Ian Rabb as UI's chief clinics officer at the beginning of November. UI has purchased land in the Belize with the hopes of developing it into an addiction after care treatment centre.
UI intends to commence its CTA submission in Q1 2022, a Phase II human proof of concept study in Q2 2022 with the goal of commencing a special access or Phase III / pivotal Start in Q3 2022.
Global Wellness Strategies (GWS.C), headquartered in the Canadian west coast hub of psychoactive research, Vancouver, British Columbia, is a psychedelic prospect generator whose portfolio includes:
Shanti Therapeutics, providing psychedelic solutions for chronic pain indications. The company is planning to conduct Phase II randomised, single dose, crossover study to determine the efficacy of Paracetamol and MDMA individually and in combination in healthy participants.
Kaleidomyco develops proprietary science-driven IP and formulations of highly bioavailable organic compounds as well as delivery methods and extraction technologies. The team is currently evaluating psilocybin and THC myco-dosing infused consumer packaged products initiatives with global partner clinics.
Sunshine State Tea is a Boca Raton, Florida-based company which has developed a line of infused hemp extract tea with zero percent THC. There are four caffeinated blends and four herbal blends with a diverse selection of loose tea flavors.
Biominerales Pharma S.A.S. is currently working to become an integral player in the farming of hemp biomass, production of CBD oil and isolate as well as consumer products manufactured under the brand, USA Hempshire Farms.
At the beginning of the month, Global Wellness announced that Shanti Therapeutics had filed a provisional patent application for the treatment of pain with MDMA.
Neonmind Biosciences (NEON.C) is a Vancouver-based firm exploring the possibility of employing psilocybin as an innovative treatment for weight loss. The company is advancing two drug candidates, NEO-001 and NEO-002 for said treatment solutions. Neonmind has 11 US provisional and four PCT patent applications pending which cover the spectrum of weight management conditions.
Neonmind has already completed a preclinical trial which demonstrated psilocybin reduced weight gain by 31% and 21% for low and high dose respectively relative to placebo. The company intends to conduct a Type B pre-IND meeting with the FDA in Q4 2021 and commence a Phase1/2 Proof-of-Concept study FPI in H1 2022.
Havn Life Sciences (HAVN.C), headquartered in Vancouver, Canada, is focused on standardizing extraction of psychoactive compounds, the development of natural health products, and developing innovative mental health treatments.
Havn was one of the first companies to receive permission from Health Canada to work with psilocybin and already has a line of functional mushroom products to support such things as mental focus and mental stamina as well as supporting the immune system and reducing body inflammation.
PharmaTher Holdings (PHRM.C) is a clinical-stage psychedelics biotech company developing novel uses, formulations, delivery methods of ketamine and psychedelics for FDA approval for treatment of such conditions as mental illness, neurological disorders, and pain disorders.
The company currently has a ketamine drug candidate for the treatment of Parkinson's, depression, and ALS in a Phase II clinical trial. PharmaTher is also working to complete a patented microneedle patch for drug delivery as well as develop new uses and derivatives of psychedelics through collaborations and panaceAI™ drug AI platform.
PharmaTher plans to release results in H2 2021 from its Phase II ketamine Parkinson's study, its Phase II depression KETABET™ study, as well as research data for its microneedle patch involving ketamine, KETABET™, psilocybin, DMT, LSD and MDMA.
Here's an add from a Twitter request I received:
BetterLife Pharma (BETR.C) was incorporated in the province of British Columbia in 2002 and in 2003, went from a numbered entity to doing business under the name, Xerxes Health. Two reverse stock splits, multiple name changes and business pivots later, it is now operating at BetterLife Pharma. The company dabbled in drug re-purposing, neurological disorders, cannabis, women's health, drug delivery and Covid-19 until it finally settled in the psychedelics space this year.
Led by CEO and director, Dr. Ahmad Doroudian, the company hasn't turned a profit since its inception, reporting a net loss of $36.35 million in the year ending January 2021. Currently, it is developing:
TD-0148A – a second generation non-hallucinogenic LSD derivative molecule in pre-clinical studies for the treatment of major depressive disorder
TD-010 – a novel formulation of a derivative of dihydrohonokiol which itself is a derivative of honokiol, a extract of Magnolia bark used in Chinese medicine for centuries as a natural anti-anxiety treatment. TD-010 is also in discovery pre-clinical stage.
AP-003 – a legacy from the company's Covid days is a patent-pending proprietary recombinant human interferon alpha-2b inhalation formulation meant to treat the early stages of Covid infection. Again, in discovery pre-clinical stage.
AP-001 – is a topical BiPhasix cream version of interferon alpha-2b utilizing Altum's patented BiPhasix™ technology which uniquely enables efficient delivery of biomolecules across the mucosa for the treatment of HPV Cervical High grade intraepithelial lesion (HSIL), a sexually transmitted disease caused by infection with the human papillomavirus. This product is readying to enter Phase III clinical trials.
BetterLife announced on Tuesday that it had received the first set of behavioral animal pharmacology data for TD0148A as part of its collaboration with the laboratory of Dr. Adam L. Halberstadt at the University of California San Diego (UCSD). The data confirmed that TD-0148A does not induce the head-twitch-response (HTR) in mice even at very high doses (up to 10mg/kg), whereas LSD induces strong HTR at much lower doses (0.05-0.1 mg/kg). HTR is commonly used to evaluate a compound's hallucinogenic potential in humans.
Senior management are industry veterans with a combined 110+ years experience in drug development, operations, licensing, M&A, finance, financial and corporate reporting, and pre-clinical R&D. After the two reverse stock splits. BetterLife has a total of 84.32 million issued and outstanding shares which currently trade at $0.29 per share for a market cap of $24.6 million.
Okay, that does it for me. If I am still missing any contenders in these roundups, let me know and I will make sure to include them in future editions. Get out there, get educated, do your due diligence, pick your winners, and make this a better world. Good luck to all!
** all share prices and market caps are as of Thursday end of trading
–Gaalen Engen