Death & children's novels
When I think about Amanita Muscaria the first two things that come to mind are death, and children's novels.
Amanita Muscaria is arguably the most recognizable mushroom as its often used in fantasy and even children's movies and illustrations. It can be deadly to consume, but also has psychedelic properties that have been popular in Eastern Europe for hundreds of years.
Laws around Amanita Muscaria are a lot more lenient than psilocybin, however, they don't have as much psychedelic juice as psilocybin mushrooms. Research on Amanita Muscaria mushrooms is also limited, but that's not stopping Psyched Wellness (PSYC.C) from focusing on them. It's maybe a bit obscure, but with tons of companies already focused on psilocybin maybe this could be a uniquely interesting avenue to explore.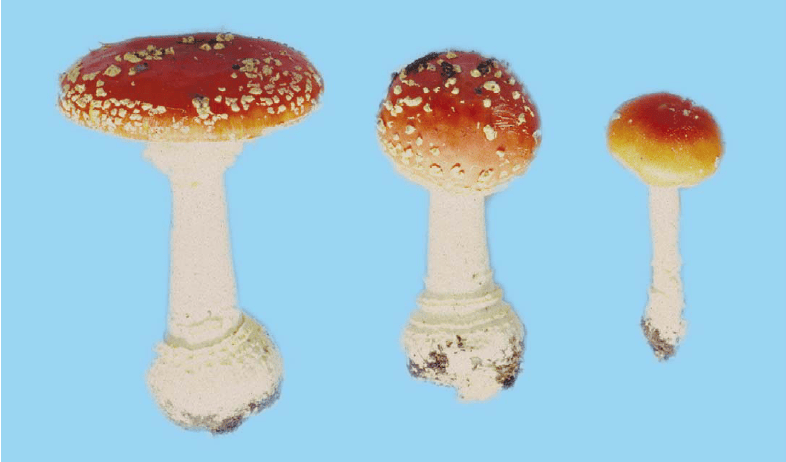 Psyched has the very popular Professor David Nutt as a board member, he also who owns 750,000 shares of the company and will be leading the research efforts into Amanita mushrooms. He has been studying Amanita Muscaria for years and is bringing his research into the company allowing Psyched to operate from a solid scientific base. Psyched will be studying the psychedelic properties of Amanita Muscaria while also creating a CPG line of Amanita Muscaria-based functional mushroom products.
Psyched has roughly $6.4 million CAD in cash following a $6.6 million CAD private placement in February that added 21.3 million shares to the pool for a total of 80.4 million shares outstanding. Psyched has a market cap of $16.9 million CAD. 
Amanita & Siberia
Psyched is currently in the pre-clinical phase with its Amanita mushroom candidate AME-1. They have a long road ahead but I haven't seen anyone studying Amanita mushrooms so there is likely less of a rush than if they were dealing with the more popular psilocybin.
The company gets its supply of Amanita Muscaria from a company in Lithuania.  In remote areas of Lithuania, Amanita muscaria has been consumed at wedding feasts, in which mushrooms were mixed with vodka. I've mixed mushrooms and vodka a few times before but it was more messy than spiritual but to each their own.
Lithuanians used to export Amanita Muscaria to Siberia for use in shamanic rituals. The psychoactive Amanita mushrooms have a well-attested entheogenic use among Siberian, European, and Pan-American shamanic peoples and are specifically implicated in the mysteries of ancient Greece. Amanita Muscaria was also widely used as a psychedelic by many of the indigenous peoples of Siberia.
Amanita Muscaria mushrooms fall into a different category from that of "classic psychedelics," since muscimol, its main active component, interacts with GABAa receptors.
"It doesn't have the same psychedelic actions as psilocybin mushrooms. But that doesn't mean it doesn't have value," says Professor Nutt.
Nutt started researching muscimol and its incidence in GABA receptors over 40 years ago.
According to the company, as muscimol affects the Gaba A receptor, one of the more important receptors in the human brain, it has a unique ability to potentially assist people suffering from various mental and physical health ailments. 
The future
In the coming months Psyched intends to complete the pre-clinical trials and submit applications to both the FDA and Health Canada for AME-1, the company's unique Amanita Muscaria-based extraction formula to be sold as a health supplement. In July the company entered into a services agreement with Ontario-based CannaLabs who will develop a new testing method for the raw material to help the company differentiate between other species and toxins, thus creating a safe and scientific protocol for acceptable raw material.
The company is targeting to have its pre-submission meeting with the FDA and Health Canada once the oral toxicity studies are completed by KGK. Once the pre-clinical trials are completed, targeted for December 2021, the Company will submit its application to both the FDA and Health Canada for AME-1 as a health supplement.
Psyched Wellness isn't the biggest name in the industry, but they are one of the 17 psychedelics companies featured in Horizon's PYSK ETF. Their strategy is starting with Amanita mushrooms, but it looks like the company is open to exploring different types of plants and fungi that don't come with the same restrictions as something like psilocybin mushrooms.
I think this is a smart approach, and Amanita mushrooms do have proven psychoactive properties with a somewhat rich history behind them. I also believe that Amanita's reputation as a deadly poisonous mushroom maybe has other companies afraid to go near it, which could mean there are some hidden gems inside the genetics.
It's a different path than any other company is taking, so if it works out the reward should be pretty good. I'm interested to see what comes from their clinical trials and if they can validate Amanita Muscaria as a legit psychedelic. If they can they could really have something here.