Real Luck Group (LUCK.V) and its subsidiary, Luckbox, have added betting for VALORANT to its platform, increasing Luckbox's offering of esports betting types to 14.
"VALORANT has had an immediate impact as an esport, with Riot Games helping to foster a strong professional structure, with the first stage of the VALORANT Champions Tour boasting a prize pool of more than $400,000…Esports fans have quickly grown to love VALORANT, with 291.26 million hours watched in the past six months, making it the eighth most popular category on Twitch – above FIFA and Call of Duty: Warzone. The addition of VALORANT betting is a continuation of our mission at Luckbox to offer the most comprehensive coverage of esports betting options for fans," said Luckbox Director of Sportsbook Metodi Zaburtov.
Luckbox is a betting company that offers legal, real-money betting, live streams, and statistics on all major esports and sports. The company serves esports fans across the globe, providing betting services to users in more than 80 territories worldwide. Through Luckbox's online betting platform, fans are able to connect via their desktops or mobile devices to place bets for various games such as League of Legends, CS:GO, Dota 2, and now VALORANT. These are some of the most popular games currently dominating the online competitive scene. In particular, League of Legends, an online MOBA developed by Riot Games, was released in 2009 but has amassed a dedicated following of players and viewers alike.
VALORANT is Riot Game's newest title and is a five-versus-five first-person shooter game. Despite being wildly different from the company's previous titles, VALORANT has flourished in the gaming industry and has quickly become one of the most popular games streamed on Twitch. However, League of Legends and VALORANT are similar in the sense that they are both free-to-play games. Free-to-play refers to any game that is free for players to download and play; pretty self-explanatory. With this in mind, free-to-play games are easy to access, free of charge, and are available to a larger demographic of players.
VALORANT is poised to be the next big title for esports in 2021. There have already been multiple competitions and Riot Games recently announced the game's new 2021 Champions Tour in December. Needless to say, VALORANT has seen its viewership explode on streaming platforms like Twitch as its competitive scene continues to grow. According to Stream Hatchet, the leading gaming and esports live streaming analytics company, VALORANT has seen an increase of 39% in total hours watched across all major live streaming platforms since September 2020.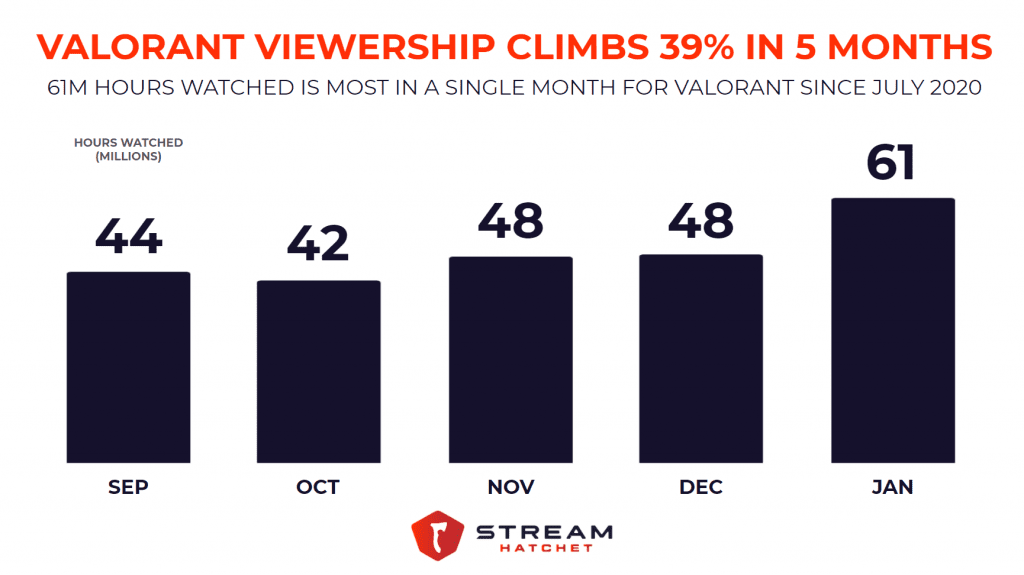 With this in mind, Luckbox's decision to add VALORANT to its betting platform was a no-brainer. As VALORANT inches closer to becoming one of the most popular competitive titles in the world, Luckbox is sure to attract esports fans looking to scratch their betting itch. Keep in mind, the esports market is expected to grow at a compound annual growth rate (CAGR) of 24.4% from 2020 to 2027 according to Grand View Research. Spin in however you like, the addition of VALORANT to Luckbox's platform is sure to draw attention to Real Luck Group.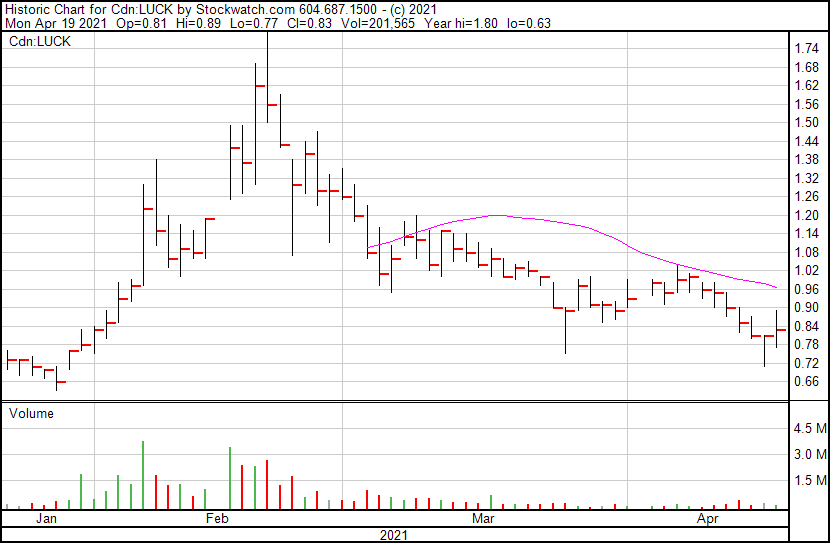 Real Luck Group's share price opened at $0.81 and is currently up to $0.85 following the news. The Company's share price reached a high of $0.89 as of 2:30PM ET but has since returned to $0.85.