$13 million give or take
Earlier this week the law firms of Wolf Haldenstein Adler Freeman & Herz and The Portnoy Law Firm both announced class-action lawsuits against psychedelics company Champignon Brands (SHRMF). The company was given a cease trade order by the BCSC on October 27th, 2020. Six months later the stock still remains halted on the CSE with only its OTC listing trading currently.
The recent lawsuits claim Champignon mislead investors about their business operations and prospects. Investors are now suffering damages as the stock has been frozen for six months due to late and inaccurate corporate filings.
According to the lawsuits,
Champignon had undisclosed material weaknesses and insufficient financial controls
Champignon's previously issued financial statements were false and unreliable
Champignon's earlier reported financial statements would need to be restated
Champignon's acquisitions involved an undisclosed related party
it was determined that a shareholder and contracted consultant of Champignon was a related party with respect to an acquisition
The company announced last month that a new filing statement, financials, and MD&A's have been restated. But damn, the original filings were pretty far off,  one was around $13M CAD give or take. The press release states,
As a result, the net loss and comprehensive loss for the restated three month period ended March 31, 2020 increased from$2,774,986 to $16,329,497and for the six month period ended increased from $2,916,302 to $16,470,813, in each case increasing by $13,554,511. Consideration paid in excess of identifiable assets on the Acquisitions was restated to $13,517,014 from $nil for the three and six month periods ended March 31, 2020. The balance of Intangible Assets as at March 31, 2020 was restated to $111,929 from $11,860,462. Share Capital as at March 31, 2020 was restated to $17,373,727 from $15,603,227.
The company is looking to get back on its feet. It's cleaned house on the management side including company CFO Stephen Brohman who was in charge of the financial filings. Brohman is now working with Lido Minerals (LIDO.C), Phyto Extractions Inc. (XTRX.C), and Maxtech Ventures (MVT.C) as CFO.
There were also several changes to the board announced in February.
Ambulance Chasers
Wolf Haldenstein Adler Freeman & Herz are certified ambulance chasers, this is the third class-action lawsuit they have announced this week.
This is how they advertise themselves, "Wolf Haldenstein has extensive experience in the prosecution of securities class actions and derivative litigation in state and federal trial and appellate courts across the country." AKA – they do this on a wide scale and make money off it. More W's, more dollars. Therefore the wording in a lot of these press releases will play up the most extreme aspects of the case, sometimes misleading in their own right. It's ironic when the basis of their case usually revolves around other companies misleading investors.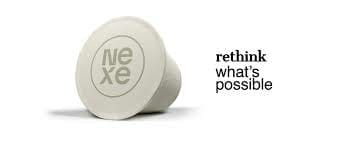 That being said, It doesn't mean they are necessarily wrong. If multiple class-action lawsuits are being filed there is likely some fire here. Because Champignon Brands is a new company it's hard to call this a pattern, however, in the limited amount of time they have had they have managed to make quite a few mistakes. They also haven't been operating long enough to have built a solid reputation yet.
The future
Last month I wrote a piece about Abattis, the cannabis company that was halted for 2 years and faced multiple class-action lawsuits due to bagholding a frozen stock. While this doesn't appear to look like an Abattis situation, there is at least some serious negligence at play and the company finds itself in a similar situation. At least with Champignon, they appear to be doing what they can to get things moving back in the right direction, but it's going to be an uphill battle. Not only do they need to get relisted, but they also have a few lawsuits to deal with.
There is a debate on the investor forums whether or not this was negligence or done on purpose. If enough time passes and the company can execute on its goals, this will likely be long forgotten. Champignon investors like the ketamine clinic model where Champignon serves esketamine for psychedelic-assisted psychotherapy through their 2020 acquisition of AltMed Capital Corp. But there are many other options with a similar business like Novamind (NM.C) or Field Trip (FTRP.C) to name a couple.
https://equity.guru/2021/03/01/field-trip-ftrp-cn-is-scaling-its-posh-ketamine-therapy-business-after-huge-ass-95m-raise/
Bulls are adamant this will all blow over and are excited about the company's future prospects despite the current lawsuits. They claim that before this all happened Champignon was on a roll.
Champignon had $12M CAD in cash and $20M worth of assets as of December 2020. The company did $761,699 CAD in revenue and $85,638 in profit for 2020. The company has roughly 177M shares outstanding with a market cap of $58.5M USD.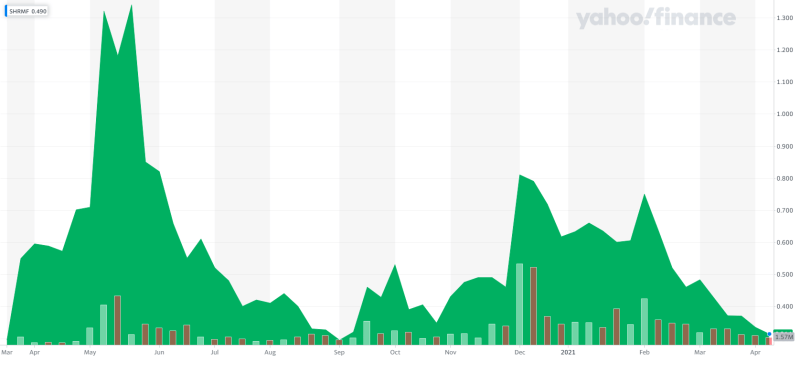 I am curious to see if this was just a young company screwing up their paperwork. It is a good sign to see they cleaned house and are trying to get their ducks in a row. But to let it get to a point where the company is dealing with class actions lawsuits is not a good move. It's an unnecessary use of time and resources for a young company trying to scale its business and attract new investors. Institutional and retail.
Their retail investors are divided, some are obviously pissed off and I would imagine the more honest members of the company aren't exactly happy with their bag holding situation either. Bulls want this to go away, but with so many investment options in the psychedelics sector, I think many people will likely want to wait a bit before touching this one, exploring similar companies in the meantime.