Cedar Clinical Research
Novamind (NM.C) announced today it's increasing its investment in the Australian-based drug company Bionomics (BNO.ASX).
The company is focused primarily on anxiety, PTSD, and central nervous system disorders. Novamind purchased an additional 951k Bionomics shares at $0.15 AU per share for a total of $137K AU. This is in addition to Novamind's initial $827K AU investment announced in February.
Bionomics are currently reviewing Novamind for a research partnership using Novamind's infrastructure of clinics and researchers. This follows the announcement of Novamind's similar partnership with Merck (MRK.Q), the American pharma giant with a market cap of $1.93B USD. Novamind will facilitate Merck's phase II study assessing the efficacy and safety of a new drug for treatment-resistant depression (TRD).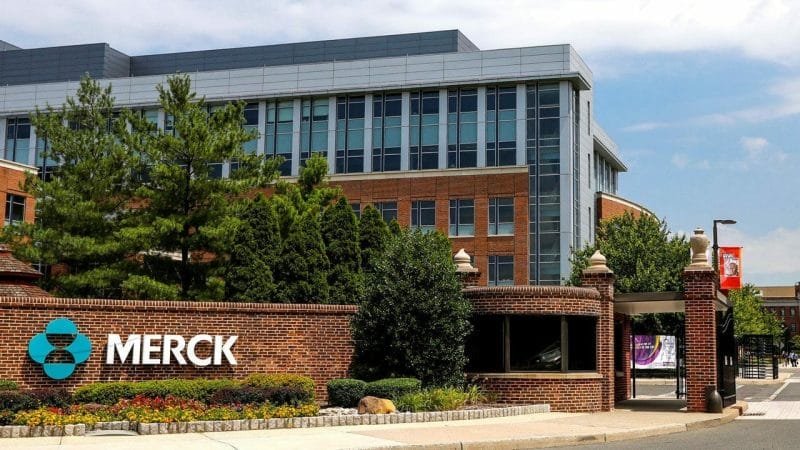 These studies are hosted by Novamind's wholly-owned subsidiary Cedar Clinical Research – a Utah-based research organization specializing in clinical trials and evidence-based research for psychedelic medicine. They host phase I to phase IV clinical trials and are currently doing studies on:
Tourettes syndrome
Borderline personality disorder
PTSD
Negative symptoms of schizophrenia
Cedar has done extensive tests on ketamine in the past for major depressive disorder, eating disorders, end-of-life therapy, and psychotherapy. They also conduct clinical trials as a third party as part of their previous stated revenue model. The company's main revenue source comes from its wholly-owned subsidiary Cedar Psychiatry which operates 4 psychedelic-assisted therapy clinics in Utah, with a fifth location coming soon. These clinics brought in around $2M CAD in revenue in 2020. Clinical trials on behalf of third-party sponsors generated $54k CAD for the same period.
Novamind (NM.C) putting up some serious revenue for an early stage psychedelics company
Cedar's influence includes trial design, patient recruitment, and patient management for drug development sponsors including pharmaceutical companies, academic institutions, and non-profit groups.
Cedar is currently contracted for seven clinical trials with various sponsors, in addition to its ongoing contributions to numerous clinical trials for psychedelic medicine, including most notably the MAPS-sponsored phase II clinical trial of MDMA-assisted psychotherapy for eating disorders, a ketamine-assisted psychotherapy study (KAP) for end-of-life palliative care with the Ketamine Research Foundation, and a ketamine study to treat suicidal ideation in partnership with the University of Texas, Austin.
BNC210 & Bionomics
Bionomics developed the novel compound BNC210 to help treat PTSD. In preclinical models, it exhibited anxiolytic and antidepressant effects without inducing side effects associated with benzodiazepines and SSRIs/antidepressants. It later moved into FDA trials.
Bionomics completed its phase 2 study across 26 test sites in Australia and the US in 2018. In 2019 Bionomics received Fast Track Designation from the U.S. Food and Drug Administration (FDA) for BNC210 for the treatment of PTSD after failing to meet its primary endpoint in its initial phase 2 study. Bionomics also interestingly has a $526M AU research partnership with the previously mentioned Merck. Bionomics has the attention of the biggest players in the psychedelics sector,  Compass Pathways backer Peter Thiel went in on Bionomics' most recent raise.
[youtube https://www.youtube.com/watch?v=WG0SGtXV4To]
In February Bionomics announced an MOU with German-based company EmpathBio, a wholly-owned subsidiary of Atai Life Sciences – the psychedelics giant set to IPO this year.  EmpathBio owns an MDMA derivative EMP-01, and Bionomics will contribute BNC210. The MOU will explore combining drugs from both companies. While MDMA has been proven to be successful in treating PTSD, the companies see potential in making the treatment even more successful.
https://equity.guru/2021/02/24/a-closer-look-at-2-very-different-upcoming-psychedelics-ipos-for-2021/
The use of MDMA for PTSD has been the subject of extensive research by the Multidisciplinary Association of Psychedelic Research (MAPS) and phase III clinical trials are ongoing.  MAPS phase 2 trials showed 56% of participants no longer met the criteria for PTSD two months after the final MDMA-assisted psychotherapy session. Additionally, researchers followed up with 91 participants twelve months later and found that 67% still did not meet PTSD criteria.
Straya
Creso Pharma (CPH.ASX), Australia's largest public cannabis company announced a transformational move to pivot from cannabis to psychedelics with the acquisition of Canadian psychedelics company, Halucenex Life Sciences Inc. Creso is acquiring 100% of the company for $10M AU in cash and shares, marking the first wholly-owned psychedelics company on the Australian Stock Exchange. Several Australian cannabis companies have seen a share price boost as of late.

Red Light Holland (TRIP.C) and MindMed (MMED.NE) backer Bruce Linton is an advisor to Creso Pharma and had a big say in the deal. Stay tuned for some likely MOU's/LOI's on that front. Linton has become a loud voice in the psychedelics sector after being released by Canadian cannabis giant Canopy Growth (CGC.Q) in 2019.
Halucenex is a psychedelic-assisted psychotherapy company focused on developing therapeutics for treatment-resistant depression in individuals suffering from post-traumatic stress disorder (PTSD).
Halucenex operates a 6,000sq ft mental health-dedicated medical clinic in Nova Scotia. Once it has received its dealer's license, Halucenex will apply to begin a phase two clinical trial researching the efficacy of psilocybin to treat and alleviate treatment-resistant depression in individuals suffering from PTSD and other mental illnesses. Creso says there is currently a bottleneck in the supply chain of pharmaceutical-grade psilocybin that is expected to expand as more companies enter the research domain.
https://equity.guru/2021/03/02/is-there-an-undervalued-cannabis-market-in-australia-right-now-and-does-it-matter/
I would expect to see more deals like this as Australian cannabis companies are only allowed to sell medical cannabis locally. Most of the bigger Australian names have export agreements with EU countries, but it's still limiting. Their opportunities to grow and scale a company are few and far between was loads of worldwide cannabis competition and a small Australian medical cannabis market.
And if a leader in the space is doing it, I'm sure a few others will follow suit. It's a trend that will likely happen in several worldwide cannabis markets. As countries wait for legalization they need new revenue streams, news, value props, etc. psychedelics are the perfect pivot for a lot of these companies. My complete anecdotal evidence shows an increase in questions on videos and forums about ASX psychedelics companies to invest in. Creso can now fill that void for Aussies and those alike who believe the psychedelics sector has more upside than cannabis right now.
Adding psychedelics or other natural medicines might become a go-to move for long-term survival as cannabis legalization is probably still a ways out in Australia despite some progress being made in recent years.