I'll say it. Vapes aren't as fashionable on the cannabis investor markets as they once were. Right now you guys really like, well, nothing, but a few years back, if you went to Alibaba Express and got a shipping container of pink vapes sent over by the guy who usually does fidget spinners, the markets would reward you and your 6c shell with great valuations, figuring you'd flip your fire hazard robot dicks to a 7/11 by next Wednesday and all the kids would be high before their Monster Energy buzz wore off and, step 3: profit.
Hell, when I thought Namaste (N.C) wasn't a steaming pile of hubris and brodenfreude, it was because they were selling vape pens online, and actually making money doing it.
YES, NAMASTE WAS PROFITABLE ONCE – SELLING VAPES!
We're smarter now, obviously, and see the vape market for what it is, a useless, worthless, unfashionable total waste of..
Vapen MJ Reports 43% Revenue Increase, 23% Increase in Net Income, for Second Quarter of 2019
What's that now?
Don't tease me, vape merchant. Are you burying the lede here?
Vapen MJ jumps profits 40% from $2 million to $2.9 million, revenues up from $9.1 million to $13.2 million, for Q2 2019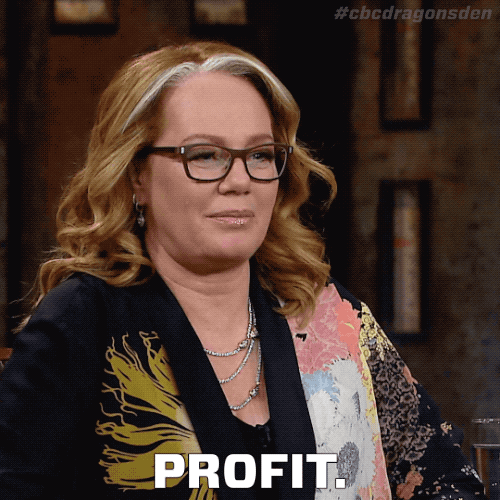 Let's throw a god damned profit party, bois.
Admittedly, despite the name, Vapen sells a lot more than vapes, but I really don't care so much what elements are pulling the dollars at their pair of dispensaries in the US. What I look for right now, from any cannabis company, whatever they're selling, is this: If you just left the company doing what it's doing already, with no raises and no acquisitions, no pivots and no growth beyond what we can already see, and came back in three years, would it still be there? Would it be maybe even bigger?
The answer for most weedcos is no. Most of them run at a loss. Most require an infusion of capital at some point in the coming year. Most have no plan for real profitability beyond hoping the share price goes up enough to get access to cheap financing that'll keep things going another four quarters.
I want adults in the room. I want predictable profits Every. Single. Quarter.
I want a history of them.
[contextly_sidebar id="I6DdjbbhsraKEsw3C9V9fiJJzLs4yBXO"]VAPEN IS MAKING MONEY, AND THE AMOUNT MADE IS RISING.
It's profitable. It stands right there, with a room full of vape pens and baked edibles and lotions and cartridges and a couple of dispensaries where customers shove money at them, and asks the LPs of Canada, "Are you guys actually having trouble making money off this shit?"
Those same LPs would likely stick out their chest and reply, "Yeah, well we're valued at 100x over earnings, motherfucker!"
And they'd be right. Most LPs are WAY overvalued that way.
Not Vapen, though. At a current $31 million market valuation, Vapen is trading at a little over 2.3 x quarterly revenues, which is SICK.
If the most recent quarter of revenues sticks as the norm for the coming 12 months – if there's no rise at all in the money coming in over what's already there – you're looking at a $52.8 million annual revenue, which would mean Vapen MJ is right now valued at HALF of annual revenues.
That's unprecedented!
If we took that same Vapen valuation formula [value = annual revs/2] and applied it against the $12 billion Canopy Growth Corp (WEED.T), which did $103m in the last quarter, good for $412 in annual revenues, that would leave Canopy at a valuation of just $206 million, or 58 times less than it presently is.
You can tell me Canopy is overvalued and, brother, I'll believe you. It's true. But you can't find me any other cannabis company that runs a profit, and is so disrespected for it that the market cap barely covers two quarters of sales.
At $2.9 million of net income and $13.2 million in sales, those numbers places Vapen at #12 in revenue among all Canadian $ reporting issuers, and #2 in profit in that same category.
Here's Brochstein's list, accurate to yesterday:
Vapen fits right in over top of Organigram (OGI.V) at the #2 slot, behind only MediPharm Labs (LABS.C).
Worth noting: OF ALL CANADIAN $ REPORTING CANNABIS ISSUERS, ONLY THOSE THREE REPORT A PROFIT.
If Vapen did business in the US, that $2.9 million profit would run #5 on the list of US issuers, right above the billion dollar-valued Charlottes Web (CWEB.C).
Let's put this in even more perspective: MedMen (MMEN.C) loses $57.4 million per quarter. Tilt Holdings (TILT.C) loses $79 million. Acreage Holdings (ACRG.C), which Canopy wants to buy for billions, lost $33m in the last quarter.
When Canopy dropped a BILLION in losses in its last quarter, the whole weed sector took a rumble downwards because the thinking has been, if Canopy can't make this work, who can?
WELL FUCKING VAPEN CAN, GOD DAMN IT.
With a humble grow, an extraction lab, and a pair of Arizona dispensary outlets, and a solid group of products in multiple SKUs that emanate from the above, Vapen has managed to do what few before them have, and while I admit that's more an indictment on everyone else than a sparkling case in support of these guys keeping things tidy, you've got to appreciate the folks who can just mint money every month while so many others eat dirt.
Close your million square foot warehouse grow ops, burn it all the ground, stop your upsized acquisitions and your uber dilutive financings and take a look at the guys – the VERY SMALL number of guys – who have figured out it's important to bring more money in than goes out.
Respect the profit makers!
Support the adults!
[pdf-embedder url="https://equity.guru/wp-content/uploads/2019/08/vapendeck.pdf"]
— Chris Parry
FULL DISCLOSURE: Vapen is an Equity.Guru marketing client and the author owns stock in the company. 
Tags: