I first heard about the Prairie Records cannabis retail business model mid last year. And my first thought upon seeing it was, this will never be allowed.
Basically, instead of keeping everything behind glass and having consumers guess as to what weed they're looking at and what it will do, Westleaf's retail model is to use the record store concept to create an 'album' of sorts for each strain, that would include branding, strain info, a little text, images – and let consumers 'leaf' through them in the same way we used to leaf through vinyl albums.
It's novel, even smart. And that was why I was convinced Health Canada wouldn't allow it, because Health Canada is to 'user friendly' as Andre The Giant was to the vegan diet.
But here we are, and the first Prairie Records store actually exists now.
I can't tell you whether customers are beating a path to their door just yet because Warman, Saskatoon is a bit of a commute, but the physical existence of their first store in the world is important.
Now we can see the concept is real, and not just a mockup.
VP of Sales and Marketing, Adam Coates, told StrategyOnline.ca, "It provides a foundation based on something [the customers] already know and have a relationship with [..] With music, there's a different time and place for different types. As you go through your day, you go through different moods and songs on your playlist, and we think cannabis and the products related to it have that same idea. There's different products for different moments and moods. Marrying those in our retail environment is a great way to have that unique customer experience."
"The challenge with the regulations is that it changes the retail dynamic," he , who had a long career at Labatt (most recently as VP of specialty sales) before entering the cannabis sector. "You can pick up a case of beer or look at a bottle of wine and have that tactile experience. What I really wanted to accomplish with Prairie Records was provide that same sort of experience within the regulations. We think that'll give a unique experience compared to what else is going to be out there."
The company has five locations in Alberta that are opening soon, with three in Calgary and two in Edmonton, and two more on the dock for Saksatoon, pending regulatory okays.
You know who loves this?
The LPs supplying Prairie Records with product.
That's why Tilray (TLRY.Q) invested $2.9m in them a few months back.
It's why Vivo (VIVO.V) tossed $5m at them a few months before that.
And Delta 9 (NINE.C), having helped with the design of the upcoming facility, recently sold their 50% interest in the 60k sq ft Delta West extraction facility to Westleaf for 5.6 million shares in their company, or around $15m.
And the Thunderchild First Nation likes it too. Heck, they liked it well enough to invest their own dough into a Westleaf grow facility that aims to stretch to 120k sq ft and is currently under construction on Thunderchild land near Battleford, Sask.
Chief Delbert Wapass has taken a seat on the company's board of directors to represent Thunderchild. [CEO Scott] Hurd said the relationship between Westleaf and Thunderchild First Nation goes back nearly two years, when Hurd was transitioning from a career in investment banking to the world of cannabis production and retail.

"One of our partners has had a decade-long relationship with Thunderchild First Nation… and the band has really supported Westleaf since its inception over 12 months ago," Hurd said.
The Thunderchild Nation holds a significant stake in Westleaf, as one of its largest shareholders. the nation partnered with Westleaf because of the knowledge their team had in designing a high tech grow. Delta 9 also helped with the facility.
The Journal of Commerce:
The development of the Thunderchild facility is being overseen by four members of the Westleaf executive team who all have had experience in the Colorado cannabis industry. Collectively they have designed 48 and operated 24 cannabis cultivation and production facilities across North America.
But it's not all hugs and kisses and unicorn poop. There are some wrinkles in the Westleaf plan, as there are in most companies.
There are plans to roll out 50 retail stores across the country, but I discount such plans due to the vagaries in how they can come about (or, not come about).
Westleaf had to win a lottery to get their debut store in Saskatoon, more lotteries run the show in Ontario, BC hasn't even figured out what it's doing yet, and though Alberta's process is more direct than most, not everyone has had success with it.
And even after you get a license, some cities still present problems. Vancouver has given out permits to operate to dispensaries with no provincial license to do so, which has fueled the black market and given legit players no advantage.
Calgary city council has been hemming and hawing about where weed stores can go in that city, though an affected Westleaf facility appears to have been grandfathered in under old rules.
City staff propose a 300-metre separation between cannabis stores along the pedestrian mall, a rule that's consistent with what's already in place in other regions of the city. The rule doesn't apply to shopping centres, such as Bankers Hall and the Core, which are free to set their own limits.

The problem is the proposed rule has already been broken. The city has approved two cannabis stores within 300 metres of each other on the strip — 420 Premium Market's shop a few doors down from the Bank and Baron Pub, and Westleaf Cannabis' Prairie Records store set for the Palace Theatre.

According to city hall, the proposed 300-metre setback for Stephen Avenue will not affect these two shops.
Adding to the 'careful now' sense around Westleaf is the stock structure, which has seen a load of insiders bring it to market with financings that max out at $0.85, and went as cheaply (very early on) as $0.01.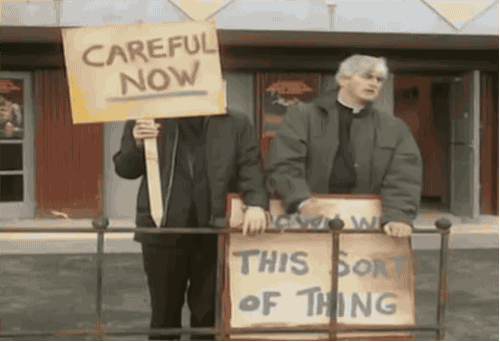 All of that paper comes free trading four months from the go-public date, which is early May. With a current share price of $3.50, that means the founders are in a massive profit position and will be tempted to cash out.
Yes, they're a new client of ours, but they agreed to that knowing we'd dig in on this kind of thing and will dutifully acknowledge the situation.
This means there's a series of imperatives at hand.
1: The company will need to execute news quickly, and in a way that compels people to want to hold their stock, even with it in a very green position. Acquisitions? Mergers? They say they have plans afoot.
2: Investors will need to either have a very long outlook on the stock and not be bothered by an early May sell-off/bounceback, or will consider exiting themselves as that date approaches, only to buy back in cheaper after the fact.
That's exactly what I did with TGOD stock, when it had it's big 'day of reckoning' in early November last year. We warned folks that a lot of paper was freeing up, and it was well in the money, and those warnings were right. There was indeed a big sell-off.
Worth noting, however, not all the early paper sold. Much of it stayed in and has been rewarded with a near double off the bottom since.
We noted back in November that the TGOD sell-off would bring the stock back to oversold territory and present a buying opportunity longer term, and it did exactly that. With the weak/early hands gone, the stock has gone on a rip.
WL will no doubt endure the same process, but until that happens, you have a very illiquid stock that can move hard on small volume, and is generating interest, even with the story having been largely untold until now.
One thing worth noting: A lot of that paper, if it does sell, will be sold to allow the investor concerned to execute 'in the money' warrants that came with their earlier financings, which will bring the company cash with which to do more excellent things.
That may not prop up the share price in the short term, but will be of longer term benefit to the company and investors.
Bottom line: Know what you're investing in when you go in. Understand the risks, and understand the upside. It's okay to have both, just keep your head on a swivel and know you're entry and exit points.
Personally, I'm in and will be looking at early May as a chance to get value.
— Chris Parry
FULL DISCLOSURE: Westleaf is an Equity.Guru marketing client, and the author holds stock in the company.