Biome Grow (BIO.C) has signed the largest cannabis supply agreement in Atlantic Canada through its new deal with Province of Newfoundland and Labrador.
The three-year deal will see Biome Grow supply the Province with 24,000 kg of cannabis through its NL-based brand, Back Home Medical (BH).
Biome Grow will supply 4,000 kilograms in the first year and 10,000 kilograms annually for the remaining two years. The deal also enables Biome Grow to recover as much as $52 million through reduced remittances to the NL liquor board.
Khurram Malik, CEO of Biome Grow, said financial incentives and the opportunity to create jobs in NL were two interwoven factors behind the move into Atlantic Canada.
"75 percent of all the licenses are in Ontario or BC. The rest of the country is not as well covered, and, as distribution has been punted from the Federal government to the Provincial governments, being local and branding local makes a difference," Malik said.
As a partner with Jacob Capital Management, Malik is as much a market forecaster as he is a CEO. Sometime around 2020, Malik predicts the Canadian cannabis sector will experience a normalization of supply and demand, what he calls 'The Day of Reckoning.'
"You're going to go from about 200 names to a dozen big guys and a handful of craft, niche-y guys. Everyone else is going to be bankrupt and gone. Canada only has 34 million people," Malik said.
Biome Grow is valued at $112 million. With deep-pocketed players tightening their grip on a small market, Malik said his company has to "build something defensible" in order to survive.
"The way we feel we can do that is to build provincial brands and to stick our facilities and our businesses into economically depressed regions where we will have a greater impact in that community.
As an example, Malik cites Biome Grow's presence in Nova Scotia: "We're not near Halifax, we're in Antigonish. We're the largest new employer there they've seen in generations and that's really important to us."
By integrating themselves into a community, Malik said he feels it will be difficult for a larger Ontario-based company to dislodge Biome Grow from their foothold.
Bringing jobs back home
Malik spoke about how the supply deal provided the opportunity to create jobs in NL, a fossil fuel-dependent province which has seen severe economic downturn since oil prices began to plummet in 2016.
In 2016, Statistics Canada reported the median income of families and unattached individuals in NL was $55,800.
"Our average salary is about $55 thousand. That goes quite a ways in Western Newfoundland. It wouldn't go nearly as far if we had set up next to Toronto," Malik said.
BH's new $60 million production facility, once completed, will be located in Barachois Brook on NL's west coast. The initial phase of construction will deliver 18,000 square feet followed by a 150,000 square foot expansion in 2019.
Once completed, the facility will be the largest of its kind within the province.
Distribution over square footage
Working at an advisory firm has given Malik valuable insight into the way cannabis companies think once the market normalizes in 2020–his former clients comprise six of the nine largest companies in Canada.
"It's going to be squeezing by the big guys that can control distribution channels and other sophisticated things because they have the balance sheets to do it," he said.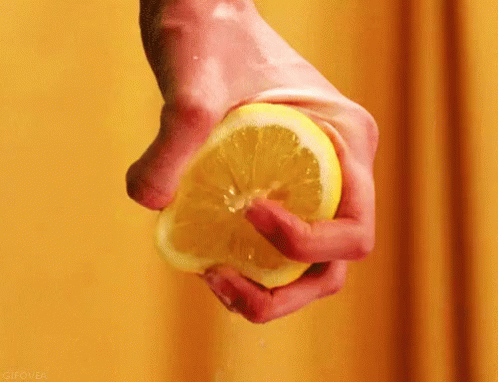 To combat this, Biome Grow has established distribution networks like their deal with NL instead of worrying about the size of their facilities.
Whereas every cannabis company in the market is constantly touting "fully funded capacity," slating expensive build-outs in the near-term while praying for a supply deal, Biome Grow has their product already spoken for before all their facilities are even finished construction.
"Worst case scenario, if my facility takes too long to build I can just buy product from somewhere else and satisfy my supply commitments whereas these other guys will have to sell to me because they will have nowhere else to sell their product," Malik said.
This obsession over square footage can be less profitable than most companies might think, according to Malik. While some companies may believe they'll be able to sell off their facilities for much-needed capital should the need arise, this may not be true.
Malik said he spoke with Bruce Linton, CEO of Canopy (WEED.T) about this very issue. The problem with this line of thinking, according to Malik, is that many production facilities are poorly designed and have unpredictably output.
"These are highly labour-intensive facilities and they are incredibly unsophisticated," Malik said, linking Canada's recreational cannabis shortage to the insufficient design of production facilities.
He said the only reason these facilities are able to operate is because the margins on medical cannabis are so much higher than anywhere else in agriculture, a sector where these methods would be normally be unsustainable.
"How we're addressing this is by taking automation that exists in other parts of agriculture, alongside other things outside of agriculture, and marrying it into a cannabis production facility," Malik said.
It's about more than just distribution and state-of-the-art facilities, however. International distribution deals and production facilities overseas are crucial to a cannabis company's growth.
Malik said Biome Grow will be making announcements concerning its international reach in the coming weeks: "In about two to three years, we'll be a medium-sized player in Canada but we'll be a very large player overseas."
As people who are paid to watch the potential movers and shakers in the cannabis industry, we can't wait to see what Biome Grow does next.
Full disclosure: Biome Grow is an Equity Guru marketing client.