Repare Therapeutics (RPTX) is a leading clinical-stage precision oncology company enabled by its proprietary synthetic lethality approach to the discovery and development of novel therapeutics. The Company utilizes its genome-wide, CRISPR-enabled SNIPRx® platform to systematically discover and develop highly targeted cancer therapies focused on genomic instability, including DNA damage repair.
The Company's pipeline includes its lead product candidate camonsertib (also known as RP-3500),  a potential leading ATR inhibitor currently in Phase 1/2 clinical development, its second clinical candidate, RP-6306, a PKMYT1 inhibitor currently in Phase 1 clinical development, a Polθ inhibitor program, as well as several early-stage, pre-clinical programs.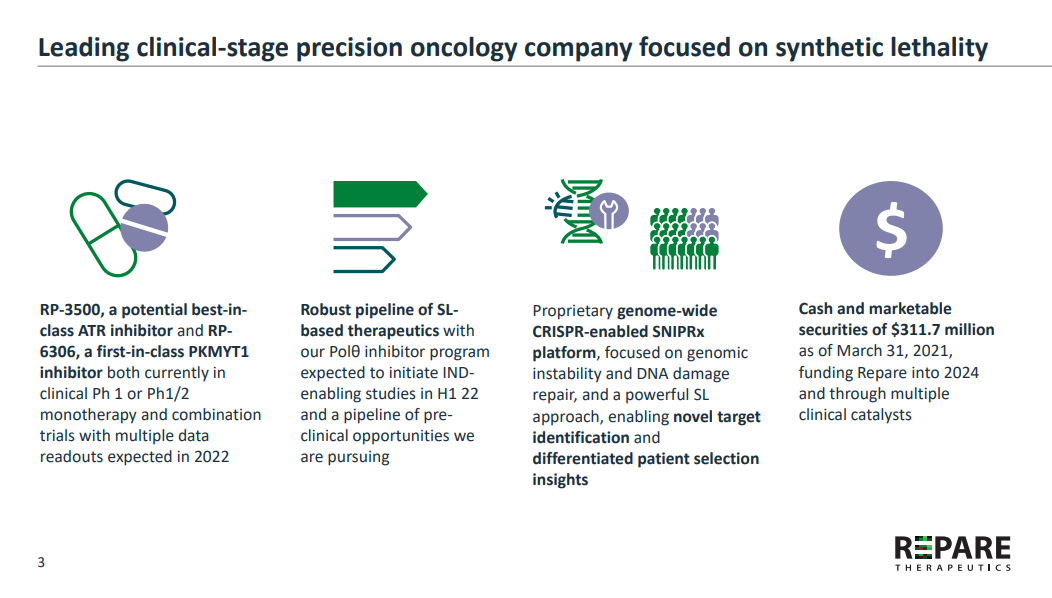 Big news came out last week. Repare Therapeutics announced a worldwide license and collaboration agreement with ROCHE for its experimental tumor drug, Camonsertib (RP-3500).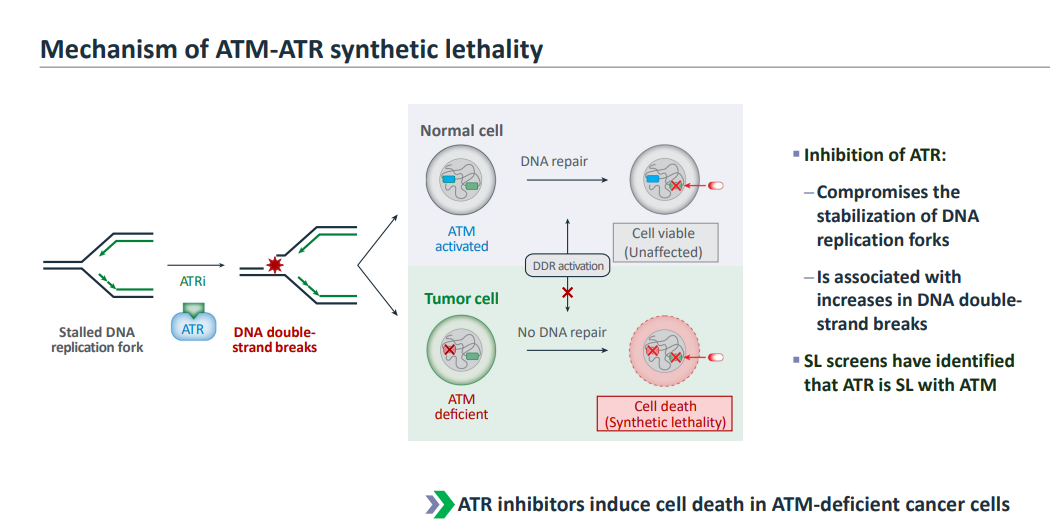 First off who are Roche? Roche are a Swiss multinational healthcare company that operates worldwide under two divisions: pharmaceuticals and diagnostics. The headquarters are located in Basel, Switzerland and shares are traded on the Swiss exchange. They are pioneers and are the world's largest biotech company.
The deal is BIG money. Upfront, Repare Therapeutics will receive a $125 Million payment and is eligible to receive up to an additional $1.2 Billion in potential development, regulatory, commercial and sales milestones plus royalties if Camonsertib wins regulatory approval.
"Camonsertib has the potential to help cancer patients across numerous solid tumors as a monotherapy and possibly in combination with other agents," said Kim Seth, Ph.D., EVP and Head of Business & Corporate Development at Repare. "Given the encouraging data Repare has generated for camonsertib as a potentially best-in-class ATR inhibitor with a promising tolerability profile and patient selection insights in areas of high unmet medical need, and Roche's leading global footprint and unique expertise in precision oncology, we are confident that Roche is the ideal partner for us to drive the broad global development and commercialization of camonsertib."

"Roche is excited about the emerging DNA damage response field, which represents a promising new approach to precision oncology," said James Sabry, M.D., Ph.D., Global Head of Pharma Partnering, Roche. "We are looking forward to partnering with Repare Therapeutics to further develop camonsertib as a new potential treatment option for patients with significant unmet medical needs across a range of tumor types. The collaboration with Repare builds on Roche's strategy of personalized healthcare and further strengthens our leadership in oncology."
What comes next? Repare Therapeutics must continue to advance Camonsertib in clinical testing and evaluate the drug in phase 1/2 clinical studies targeting solid tumors. This is expected to occur this year.
The stock has had a rough 2022. Repare Therapeutics is down around 45% this year. However, for your reversal traders, things appear to be turning. You all know I love certain types of charts. Repare Therapeutics meets my criteria and is supported with very positive fundamental news. A winning combination.
In terms of technicals the downtrend is over, and a new uptrend has begun. Or simply put, a stock reversal. Repare Therapeutics was ranging between $8-$10 for a few trading weeks. Ranges are good signs of selling exhaustion in a downtrend but must have a breakout to confirm any sort of reversal. This breakout did occur when the Roche deal news was released. We had a gap up breakout with the stock closing up 44% on the day.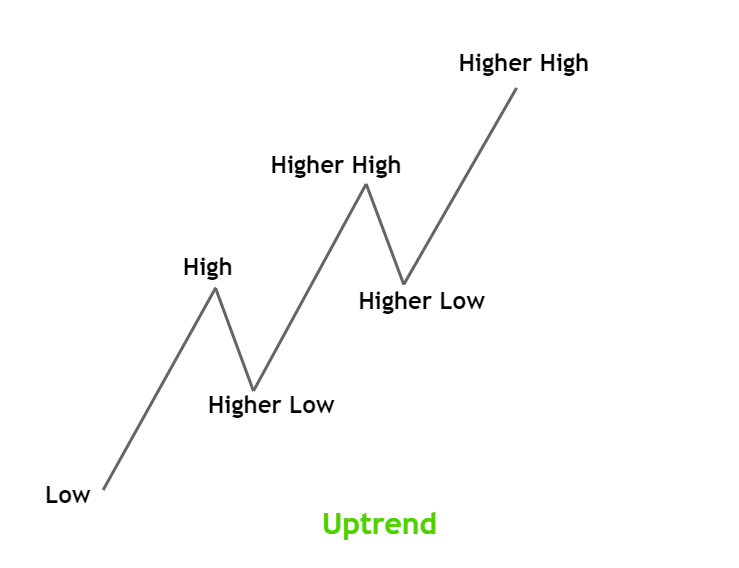 Momentum has continued and the stock continues to push higher. I do see some resistance above around $16 where some traders may begin to take profits. The stock could see a bit of a pullback around this resistance. That isn't to say that is a bad thing. It would just be some relief in a new uptrend and provides an opportunity for investors to enter on the pullback. The uptrend remains intact as long as Repare Therapeutics holds above $10. Now we just play the higher lows and higher highs in this uptrend.
Note my downtrend line has also been broken which is another sign that the downtrend (with lower highs and lower lows) is over.
Very positive news bringing money in the bank and also buoyed by a technical breakout. Repare Therapeutics has the cash and partnership to advance catalysts that will be positive for the stock and shareholders. A big 2022 is expected for the company.