Week in Review:
This week's sector roundup will be featuring a few new faces, including Komo Plant-Based Foods Inc. (YUM.C), Pontus Protein Ltd. (HULK.V), and Tattooed Chef Inc. (TTCF.Q). Additionally, we will also be covering Nabati Foods Global Inc. (MEAL.C), a company we have covered recently. From plant-based frozen foods to plant-based bottled eggs, we will be discussing a wide range of products and their respective companies. If you have been following my plant-based sector roundups, then you'd know that I have been trying to pursue a vegetarian diet. Unfortunately, my latest attempt lasted 48 hours before I caved and ordered chicken tenders. Don't get me wrong, the plant-based pizza and tacos my girlfriend made last week were outstanding. However, when it comes to cooking for myself, I would much rather toss a frozen meal in the microwave than labor over the stovetop. That being said, the global frozen food market has grown steadily over the years and is expected to reach a valuation of USD$64.69 billion between 2020 and 2024. Furthermore, this market is estimated to expand at a compound annual growth rate (CAGR) of 11%, according to a report published by Technavio.
With this in mind, a growing consumer inclination toward vegan frozen food is one of the key factors associated with the rapid expansion of the global frozen food market. As a result, traditional meat-based vendors have been pushed to produce meat alternatives, resulting in an influx of frozen products such as vegan frozen burgers, fillets, and vegetable balls. Similarly, the global ready-made meals market is anticipated to expand at a CAGR of 6.83%, reaching USD$156.807 billion by 2025, compared to USD$105.489 in 2019. Keep in mind, the ready-made meals market consists of ready-to-eat (RTE) and ready-to-cook (RTC) meals. What's the difference? Food products that require some sort of preparation, such as heating or boiling, are considered RTC meals. If you couldn't tell by now, this week's sector roundup is going to heavily focus on convenient vegetarian and vegan products, including Komo's plant-based frozen meals, Tattooed Chef's RTC meals, and Nabati's plant-based bottled eggs. Let's get into it!
Nabati Foods Global Inc.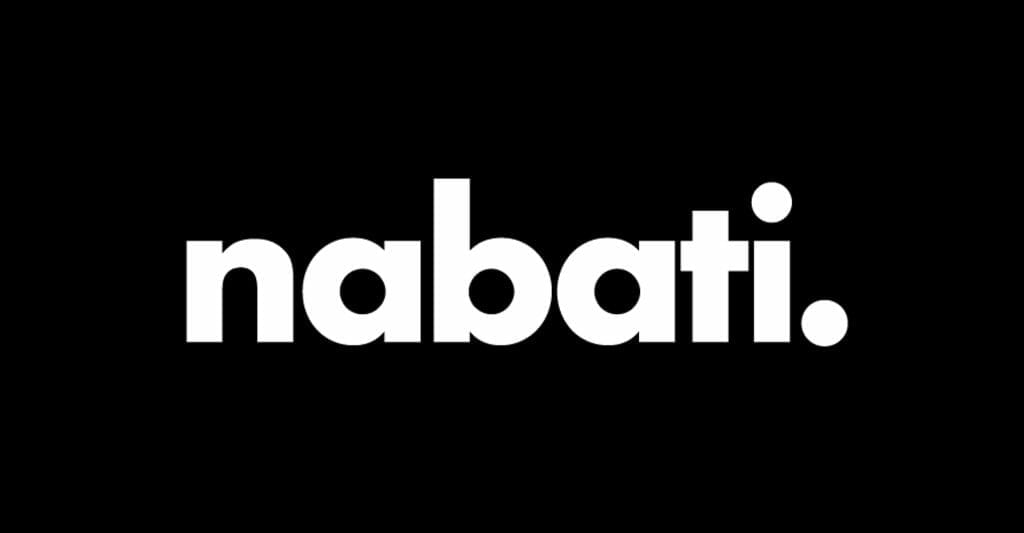 $54.50M Market Capitalization
Nabati Foods Global (MEAL.C) is a food technology company focused on designing, developing, manufacturing, and distributing a variety of plant-based products. The Company offers consumers a wide range of whole, natural, plant-based, gluten-free, and soy-free foods through its four signature product lines, including dairy-free cheesecakes, cheese alternatives, plant-based egg alternatives, and plant-based meats. Nabati products are currently sold in more than 700 independent stores across North America, including major retailers like Sobeys, Metro, Safeway, Whole Foods, and Loblaws, to name just a few. Additionally, the Company's Cheeze products are used by major food brands such as Cobs Bread, Mucho Burrito, and Quesava. If you're looking for a deeper analysis of Nabati, I highly encourage you to check out this article that I totally didn't write. In the meantime, let's talk about the Company's poster child, Plant Eggz™. Nabati's Plant Eggz™ are made using lupin and pea protein, with each serving containing just 100 calories. Additionally, each serving of the Company's plant-based eggs contains 6 grams of protein, two grams of fiber, and no cholesterol. Did I mention they come in a squeeze bottle? 
However, Nabati isn't the first company to dip its toes in the plant-based eggs market. Currently, California-based Eat Just, maker of the plant-based egg product JUST Egg, dominates the US market. Earlier this year, on March 29, 2021, Eat Just announced that it had sold the equivalent of 100 million eggs over the course of three years. With this in mind, the company is speculated to go public in Q4 2021, at an impressive valuation of $3 billion. More recently, on October 7, 2021, Nestlé, everyone's favorite chocolate company, announced that it would be expanding its plant-based food offering with plant-based alternatives to egg and shrimp in Europe. It is worth noting that US plant-based egg consumption rose 168% in 2020 and saw $27 million in sales in the same period. By 2022, this market is expected to reach $1.15 billion. That being said, competition makes for a hot market and Nabati is on fire. Since I last covered Nabati on October 5, 2021, the Company's market capitalization has increased from approximately $37.696 million to roughly $54.50 million. Furthermore, the Company's shares closed at an impressive value of $1.20 today (October 14, 2021) compared to $0.83 on October 5, 2021.
What has Nabati been up to lately? Since it began trading on the Canadian Securities Exchange (CSE) on October 4, 2021, Nabati has kept busy. On October 7, 2021, the Company announced that its Plant Eggz™ products would be available at all Whole Foods locations throughout British Columbia. Shortly after, on October 12, 2021, Nabati announced that its dairy-free cheesecakes, Nabati Cheeze, and plant-based meats would be made available online at Costco.ca nationwide. According to Statista, Costco was the sixth most valuable brand in the world, with a brand value of USD$35.1 billion. Moreover, there are more than 100 Costco locations across Canada, with more than 12 million members. That equates to roughly one-third of the Canadian population, yet I still don't have a Costco membership. Most recently, on October 13, 2021, Nabati announced that its Plant Eggz™ products would be available at nearly 300 Sobeys and IGA grocery stores across Quebec. Keep in mind, Sobeys is recognized as the second-largest grocer in Canada with more than 1,500 stores nationwide. Ultimately, Nabati has made some serious moves in the last week and shows no signs of slowing down. 
Through Brittany Whitmore, the CEO and Principal Publicist of Exvera Communications, Equity Guru had the privilege of receiving commentary from Ahmad Yehya, CEO of Nabati Foods. Regarding the Company's latest news, Mr. Yehya commented:
"Recent demand for our products from recognized grocery brands including Costco.ca, Sobeys, IGA, and others, has been steadily increasing. We look forward to continuing to grow this network and making our products more available to consumers across Canada and internationally. Retail is an important distribution channel for all of our products, and will be complemented by a simultaneous focus on growing our foodservice, industrial, and eCommerce distribution partnerships as well."
Komo Plant-Based Foods Inc.
25.204M Market Capitalization
Komo Plant-Based Foods Inc. (YUM.C) is a premium plant-based food company committed to developing, manufacturing, and distributing a variety of plant-based refrigerated and frozen meals. In addition to being vegan, the Company's products are made using wholesome ingredients and contain no preservatives. With this in mind, Komo's mission is to "make plant-based meals a staple on every dinner table." The Company launched its e-Commerce direct-to-consumer platform and flagship products in March 2021. Shortly after, Komo announced that it had begun trading on the CSE under the ticker YUM on June 8, 2021. Looking at Komo's roster of plant-based frozen meals, including Lasagna, Chick'n Pot Pie, and Shepherd's Pie, I swear the Company's product offering is catered towards me. That being said, I am not the only one Komo is catering to. Plant-based eating aligns with consumer concerns related to sustainability, health, and animal welfare. With this in mind, Komo intends to capitalize on the growing plant-based market through its offering of meat alternative products.
"Our strategy is to work with multiple distributors in the U.S. and Canada so that our products can reach the maximum number of distribution points and households…Distributing through Nationwide will allow Komo to further reach key accounts across Canada that offer natural and wholesome food products," said Komo CEO William White.
What has Komo been up to lately? On October 14, 2021, the Company announced that it had added Nationwide Natural Foods ("Nationwide") to its network of distributors. Before we get into the details, let's talk about Nationwide. Nationwide is a Canadian-owned family business specializing in the distribution of various domestic and imported products to retailers across the nation such as Sobeys, Country Grocer, and Whole Foods, to name just a few. Nationwide offers a wide selection of natural, organic, gluten-free, vegan, and vegetarian products, including dry, refrigerated, and frozen. With more than 15 years of experience, 3,500 SKUs, and over 25 unique items being introduced every month, Nationwide is more than capable of assisting Komo in expanding its brand presence across Canada.  Referring back to Komo's latest news, the Company received its first purchase order from Nationwide for all seven of the Company's products. To date, Komo now has a total of four distributors carrying Komo products in Canada.
Pontus Protein Ltd.
$10.277M Market Capitalization
Pontus Protein Ltd. (HULK.V), also recognized as Pontus Water Lentils Ltd., is a Vancouver, British Columbia-based agricultural technology company offering sustainably grown plant-based food options. Utilizing its proprietary Closed Environment Aquaponic System (CEVAS), the Company specializes in the indoor vertical farming of water lentils. What the hell are water lentils? Ironically, water lentils aren't actually lentils at all. Instead, water lentils are the world's smallest flowering plant, grown in warm temperature freshwater. They are nutrient-rich vegetables traditionally used in diets across Southeast Asia and as herbal remedies. However, water lentils have slowly gained traction in North America as a nutrient-dense plant-based protein source. Here's a neat fact. Water lentils reproduce asexually, doubling in biomass every 24-48 hours. Sounds pretty narcissistic if you ask me. With this in mind, water lentils can be harvested daily. Furthermore, water lentils are high in protein, nutrient-rich, 100% organic, and are good for gut health, to name just a few benefits. Why should I care about water lentils?
Using water lentils, Pontus has developed a 100% organic protein powder, dubbed Pontus Protein, that is free of chemicals, genetic modification, pesticides, and artificial fertilizers. Additionally, the Company's Pontus Protein is packed with B Vitamins, protein, and dietary fiber. With this in mind, Pontus believes it can address a growing market concerned with protein that can be grown more sustainably, on a smaller footprint, and with less water. Keep in mind, the global protein supplement market was valued at USD$18.91 billion in 2020 and is expected to grow at a CAGR of 8.4% from 2021 to 2028, according to Grand View Research. In order to capitalize on this market, Pontus has a clear growth plan to expand into a 20,570 square foot production farm ("Surrey Facility") in 2021 to a 60,000 square foot facility in 2022.
What has Pontus been up to lately? On September 24, 2021, the Company announced that it had completed the first tranche of its previously announced $5,000,000 non-brokered private placement, pursuant to which the Company issued an aggregate of 6,028,750 units at a price of $0.16 per unit for aggregate proceeds of $964,600. Each unit consists of one common share in the capital of the Company and one share purchase warrant, with each warrant entitling the holder thereof to acquire one additional share at a price of $0.30 per warrant share for a period of 2 years from the closing date. Long story short, the proceeds generated from the offering are expected to be used for general working capital as well as to further fund the construction of the Company's Surrey Facility. Additionally, the Company paid a cash finder's fee of an aggregate of $9,280 and issued an aggregate of 58,000 warrants to certain eligible finders in connection with the closing of the initial tranche. Each finder's warrant is exercisable into one share at a price of $0.30 per share for a period of two years from the closing date. Overall, all securities issued in connection with the closing of the initial tranche are subject to a statutory hold period expiring on January 24, 2022. If you're looking for a deeper analysis of Pontus, check out this article from Equity Guru's head honcho, Chris Parry.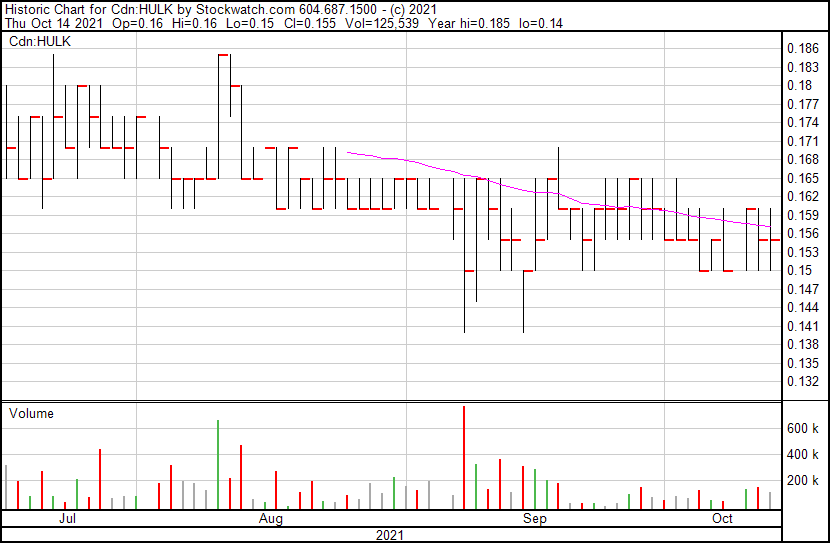 Tattooed Chef Inc.
$1.478B Market Capitalization 
Tattooed Chef Inc. (TTCF.Q) is a leading, innovative, and vertically integrated plant-based food company offering a diverse portfolio of innovative and sustainably sourced plant-based foods, including RTC bowls, zucchini spirals, riced cauliflower, acai, and smoothie bowls. Additionally, the Company offers cauliflower pizza crusts, which are available in the frozen food sections of leading national food and club stores across the United States (US) as well as on Tattooed Chef's e-Commerce site. Being a vertically integrated company, Tattooed Chef is in control of its ingredients and the prioritization of its products. Moreover, the Company's proactive business model allows Tattooed Chef to go from innovation to market in as little as three months. Between its four manufacturing facilities, the Company has the capacity available to achieve more than $500,000,000 in revenue. Remember when I was droning on about convenience and the global frozen food market at the beginning of this article? According to the 2019 Food & Health Survey, the number of consumers who said convenience had a significant impact on their food purchasing decision had grown from 49% in 2017 to 57% in 2019. That being said, Tattooed Chef intends to capitalize on this hot market with its disruptive portfolio of plant-based frozen foods. With this in mind, Tattooed Chef is well-positioned to capitalize on this market across multiple categories, including frozen breakfast foods, entrees, fruits, vegetables, snacks, and appetizers.
2021 has been a transformative year for many plant-based companies, and Tattooed Chef is no exception. The Company achieved several milestones this year such as a 52% increase in revenue year-over-year (YOY), the creation of 35 new product innovations, and a cash balance of $140.2 million on June 30, 2021. Speaking of financials, according to Tattooed Chef's Q2 2021 Financial Results, the Company reported a net loss of $53.2 million compared to a net income of $1.3 million in the prior-year period. However, this loss includes a one-time, non-cash expense of $46 million resulting from a valuation allowance on a deferred tax asset due to additional investments. For context, a deferred tax asset refers to an item on a company's balance sheet that reduces its taxable income in the future. Put simply, such an item can be found when a business overpays its taxes. As a result, this money will eventually be returned to the business in the form of tax relief. As much as I would love to go into more detail about Tattooed Chef's financials, let's get back on track.
"With the addition of Publix, Tattooed Chef products are now in more than 13,000 stores nationwide including Kroger, multiple divisions of Albertsons, Sprouts Farmers Market, Target, Walmart, Costco, and Sam's Club. We are successfully executing our strategy to grow distribution, increase brand awareness, and continuously innovate our product offerings. We are excited for Tattooed Chef's significant growth opportunity to transform plant-based eating," said Sam Galletti, President and CEO of Tattooed Chef.
What has Tattooed Chef been up to lately? On October 4, 2021, the Company announced that six of its entree bowls would be available in approximately 1,200 Publix Super Markets ("Publix") stores as of October 1, 2021. Publix is an employee-owned American supermarket chain located in Lakeland, Florida. Furthermore, Publix is one of the largest food retailers in the US. With this in mind, this is another major milestone for Tattooed Chef, demonstrating the brand's momentum and consumer demand. Consumers can find the Company's six entree bowls, including Cauliflower Mac & Cheese, Plant-Based Burrito, Spicy Thai, Veggie Hemp, Buddha, and Enchilada bowls in the frozen section at Publix stores nationwide. In addition to being an American company trading on the NYSE, Tattooed Chef is a larger company with an average trade volume of 1,578,266. With this in mind, even if you don't plan on investing in Tattooed Chef, the Company is a good example of what you should be looking for in other plant-based companies.