Plurilock Security (PLUR.V) has filed two provisional patent applications with the US Patent and Trademark Office to extend its patent portfolio of new advancements in continuous authentications technology.
"These patents represent our continued investment in R&D to stay on the cutting edge of identity-centric solutions for workforces…Our customers benefit by using the latest technology, and our partners benefit by being able to offer competitive, innovative solutions that their competitors do not have," said Ian L. Paterson, CEO of Plurilock.
The Company's first application outlines new techniques for utilizing behavioral biometrics in forensic analysis of insider threats, which represent a notable cyber concern for workforces. As insider threats and cyberattacks become increasingly frequent and sophisticated, the need for reliable authentication technology has become essential for many businesses. As of 2020, the global cyber security market was valued at USD $167.13 billion, demonstrating just how prominent cybersecurity has become in recent years. Events like the SolarWinds hack remind us that we can never be too careful when protecting our credentials and identity online.
Plurilock's second application covers enhancements to Plurilock's invisible authentication technology. This is intended to broaden the situations in which it can be used while ensuring exceptional performance in modern work environments. Currently, Plurilock's DEFEND system is capable of providing businesses with non-invasive authentication technology. The Company's DEFEND technology is completely invisible until the moment it becomes necessary to block unauthorized use. With this in mind, a user's identity is being verified every 3-5 seconds without the user actually having to do anything like inserting a password.
Ultimately, Plurilock's latest patent applications are expected to enhance Plurilock's core technologies and overall capabilities. Additionally, Plurilock hopes these patents will enable new pathways for the Company to provide enhanced security to its clients. News directly related to Plurilock has been rather sparse as of late, however, Plurilock's latest news will be refreshing for investors who have been waiting for information regarding the Company's plans for the future.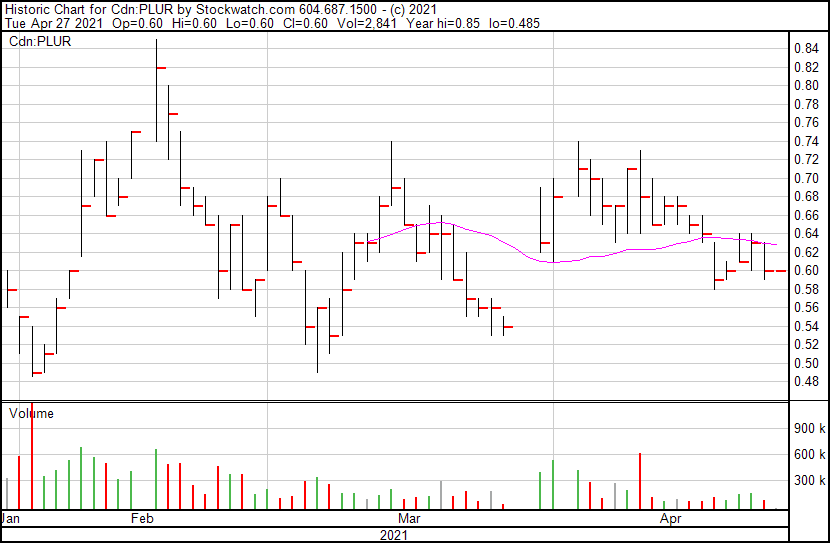 Plurilock's share price opened at $0.60 and is trading steadily at this price indicating no significant change following the news.
Disclaimer: Plurilock is a marketing client of Equity Guru.