Revive Therapeutics (RVV.C) announced they have completed research on and filed a patent application with the United States Patent and Trademark Office (USPTO) on an oral thin-film (OTF) delivery system to be used for psilocybin https://e4njohordzs.exactdn.com/wp-content/uploads/2021/10/tnw8sVO3j-2.pngistration.
The research was conducted in partnership with the Reed Research Group at the University of Wisconsin-Madison.
The research successfully completed its goal, demonstrating that psilocybin can be incorporated into chitosan-tannin hydrogel solutions, cast into a mould, and dried to create a flexible thin film. The OTF dissolved in water in less than five minutes in dosages between 1mg and 20mg.
Revive is currently in discussions with a leading OTF manufacturer for a scale-up as they eye FDA phase I and II clinical studies for treatment of mental illnesses, neurological and substance abuse disorders.
The USPTO patent application is titled "Composite Chitosan-Tannin-Active Agent Compositions and Methods of Making and Using Same".
"We are pleased with the final conclusion of the Research work and its successful results as it validates our drug delivery technology in delivering psychedelic pharmaceuticals and positions our oral thin film psilocybin product to become a potential novel treatment solution for various mental illness, neurological and substance abuse disorders. We continue to focus on building our intellectual property portfolio, advancing our psychedelics-based product pipeline to clinical trials and partnering with leading institutions, such as University of Wisconsin-Madison, which recently pioneered the only master's program of its kind in the U.S. in therapeutic use of psychoactive drugs," commented Michael Frank, CEO of Revive.
If you're a regular reader of mine, you'll know how important the delivery system is when it comes to psilocybin. Even as parts of the scientific and therapeutic communities move to embrace psilocybin therapy, they run up against two major issues: dosing consistency and time of effect.
When people are experimenting with mushrooms themselves, the inconsistent psilocybin levels are not a huge problem; sometimes you get a little more, sometimes you get a little less. But obviously, scientists need consistent results to conduct research, so they need consistent dosing. OTF delivery also prevents first-pass metabolism, meaning a more consistent dosage than even some other synthetic psilocybin compounds
Additionally, when ingesting psilocybin naturally, people have to wait for up to an hour for the effects to come on. The OTF delivery can help cut down on the time spent waiting for the effects to come on, as they can dissolve and enter the bloodstream rapidly.
The OTF system also makes https://e4njohordzs.exactdn.com/wp-content/uploads/2021/10/tnw8sVO3j-2.pngistering the compound easier, as the patient does not need water, to chew, or to swallow. It also gives Revive control over the taste of the psilocybin.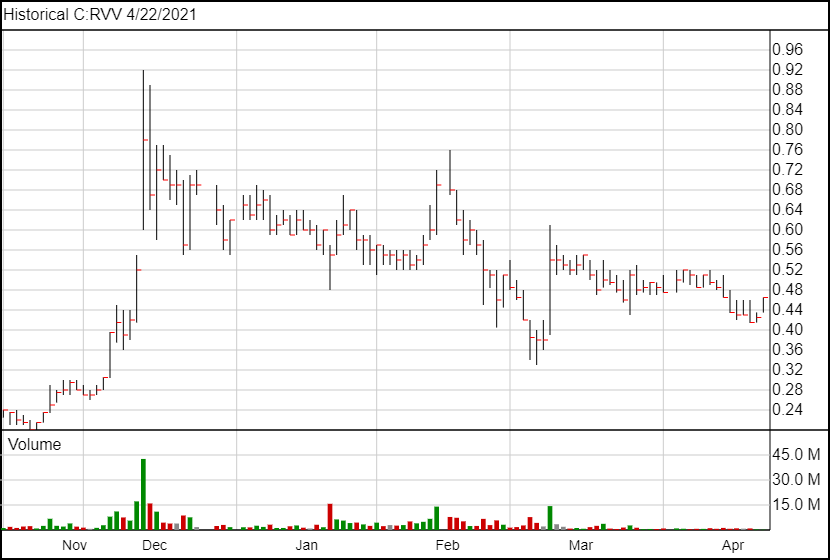 Following the news, Revive is up 4 cents and is currently trading at $0.465.
Full disclosure: Revive Therapeutics is an Equity Guru marketing client.