On September 17, 2018 BNN Bloomberg reported that Coca-Cola (KO.NYSE) is in "serious talks" with Aurora Cannabis (ACB.T) to manufacture and market cannabis-infused beverages.
This is a ground-breaking move that would signal a significant foray into the marijuana sector by one of the world's most iconic consumer brands, multiple sources familiar with the matter told BNN Bloomberg.
The unnamed sources state that Coca-Cola intends to develop drinks infused with cannabidiol (CBD) the non-psychoactive chemical found in marijuana plants.
Apparently, Coca-Cola has no interest in selling drinks that get you high, but is interested in helping its customers ease inflammation, pain and cramping.
Recent projections published in The Hemp Business Journal estimate that the consumer CBD market will expand 10X to US$2.1 billion by 2020, from only $202 million in 2015.
Aurora and Coca-Cola are "pretty advanced down the path" of doing a deal, according to one leaker with inside knowledge.
Coca-Cola issued a terse written statement: "Along with many others in the beverage industry, we are closely watching the growth of non-psychoactive CBD as an ingredient in functional wellness beverages around the world. The space is evolving quickly. No decisions have been made at this time."
Aurora also issued a terse written statement: "As a rule, we do not discuss business development initiatives until they are finalized."
This rumoured deal makes sense.
Sales of ultra-sweet sodas have been in macro decline for half a generation.
There are two headwinds for Coca-Cola:  1.  A general shift towards healthier drinks  2.  Sugar taxes – now in place in the U.K, Mexico, Thailand and parts of the U.S.
In response, Coca-Cola has launched a new non-dairy brand AdeZ, Honest Coffee and Fuze Tea. Coke anticipate that 50% of revenue growth will from new products.
Even Diet Coke is facing headwinds – with sales down 6% in the last three months of 2017.  Soda consumption peaked in 2005, when Americans consumed a half-liter of soda per day. It's down 50% over all, since then.
It is not a surprise that Coke is trying to hitch a ride on the CBD beverage train.
"Coca-Cola's possible affiliation with the cannabis sector would mark a pivotal moment for the 132-year old company that owns more than 500 brands around the world," stated the BNN article, "The company behind such drinks as Diet Coke, Sprite and Minute-Maid juice reported annual revenue of USD $35.4 billion in 2017, down 15.5% from the prior year."
Coca-Cola has been twisting and turning, looking for new revenue streams in international markets.  New beverage concepts include a booze drink that is only available in Japan.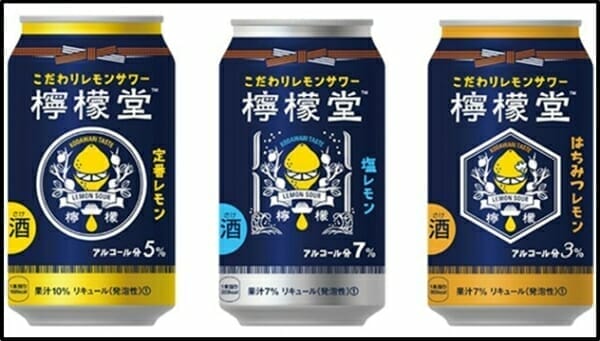 Coke's desire to diversify its portfolio away from Classic Coke and Diet Coke was further demonstrated recently when it bought Costa – England's biggest coffee retailer for US$5.1 billion.
Last month, BNN reported that Coca-Cola was in talks with Aphria (APH.T) – but the two companies did not consummate a deal.
"Beyond Coca-Cola, we would not be surprised to hear of a deal from Pepsico, with CBD seemingly a good complement to their market share leading Gatorade franchise," Cowen beverage analyst Vivien Azure wrote in a September 17, 2018 report.
Amidst these headlines, we are seeing increased cross-pollination of executive talent in the weed and beverage sectors.
Case in point:  On September 17, 2018 Invictus MD (GENE.V) announced the hiring of former Heineken executive Kevin Smith as V.P of Recreational Sales,
Mr. Smith developed the commercial strategy for Heineken in Western Canada and managed the distributor relationship with Molson Coors.
At Invictus, Kevin will build out a team to liaise with liquor boards and establish a presence in retail stores across the country.
With agreements already secured in British Columbia, Alberta, and Saskatchewan, Kevin will oversee Invictus' initial launch in Western Canada and future development, including working in partnership with GTEC Holdings.
The rumour of Coca-Cola/Aurora deal created downstream tremors in smaller players.
The Tinley Beverage Company (TNY.C) recently announced that it has added more distributors and significantly expanded its sales and marketing resources in California.
Prior to this announcement, Tinley had locked down distribution of The Tinley Cocktails ready-to-drink Margarita, and Tinley '27 Coconut Rum with CMX Distribution, based in Costa Mesa, California.
CMX distributes cannabis products throughout California via a network of affiliate warehouses. It has state and local distribution licenses in the Southern California metropolitan area.
Together with CMX's core markets, Tinley's distributors collectively cover Los Angeles, Orange County, the San Francisco Bay Area, Sacramento, San Diego and Palm Springs/Coachella Valley.
On September 17, 2018 Tinley gained 10% – rising from .67 to .74 on 363,000 shares traded.
Many consumer analysts believe that Coke will favour a Joint Venture (JV) with Aurora "rather than making a large equity investment that could be at risk if pot company valuations decline in the coming years."
Despite this, Corona beer maker Constellation, recently announced an additional $4 billion stake in Canopy Growth. Molson Coors just announced that its Canadian unit will develop cannabis-infused beverages.
"The reason I'd want to partner with a cannabis producer is to use them as a test market to develop products here in Canada and perfect them," wrote one analyst, "so then I can enter the U.S. down the road."
At the end of the day Coca-Cola was up .7% to $46.32 on 8 million shares traded.
Aurora was up 17% to $9.98 on 63 million shares traded.
Full Disclosure: Invictus and Tinley are Equity Guru marketing clients, we also own stock.