Golden Leaf Holdings Ltd. (GLH.C) announced the arrival of some new bouncing baby genetics.  That's a fancy way of saying they gots plants. The new arrivals are settling in well in their St. Thomas facility and the first crop is estimated to be ready in three months.
The Ontario facility is run by their subsidiary, Medical Marijuana Group. GLH is working to be a vertically integrated company, with their production fuelling their various cannabis product lines.
Golden Leaf Holdings: Rubber, meet the road.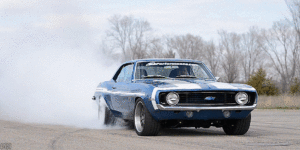 I have two reasons to talk about this development (technically three, see disclosure).
One, this is exactly the kind of news a smart cannabis investor should be watching for. This is the inflection point where a company moves from talking the talk to walking the walk. If GLH's production facility gets fully up and running smoothly, it's a huge sign the company is truly charting a new direction.
Lots of companies with huge valuations still have no actual capacity, so whenever the plants actually hit the dirt (or hydroponic solution, or aerated micromesh, or macerated flesh of unicorns etc.) it's a big deal. No more waiting for licenses, no estimated yields – now the hard data can flow. How much can you grow, how good is your crop, what price are you getting. Just like sorghum!
Two, I've been following Golden Leaf since I joined the EG team in October of last year. I picked up on their story because I saw a great looking company louder due to management ineptness, shake off the dead weight.
Since then I've been more and more convinced the stink on this stick is due to it's past reputation. Today's news is another sign these folks are rowing in the right direction – and it's nice to see signs my faith in them was justified.
How do the numbers look right now?
Here's the latest on the stock.
A few gassy shorts, but note the market overall seems to recognize the turnaround about the same time as I did. (I'm not saying it's thanks to me… draw your own conclusions….)
As I write this, the stock is hovering at about 45 cents. I think there's still value in a long term hold on this one. I also think the next gassy stock bubble will let you take advantage of the short sellers and cover your investment cost.
Golden Leaf Holdings has distribution in the U.S., known brand names and they have a production facility that is actually about to start producing.
This feels like the beginning of the next stage for them. I think their poised to go big.
FULL DISCLOSURE: Golden Leaf Holdings is a client of EG, but I do not own stock. I will have money to invest one day once my children stop taking all of my disposable income.