Tinley Beverage Co
CSE: TNY | US OTC: TNYBF
Tinley Beverage Co – CSE: TNY | US OTC: TNYBF
Overview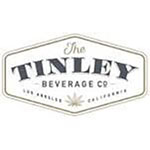 Tinley manufactures a line of liquor-inspired, alcohol- free, cannabis-infused beverages for use in California, United States ("US"). The Company also manufactures the "Hemplify®" line of products, which are available in retail locations in California and online throughout the United States.
Highlights
Highlights of their most recent developments are:
Tinley believes consumers will switch to cannabis to an even larger extent as cannabis product selection continues to expand and more closely resemble mainstream products.
Tinley is Building a 20,000 Square Foot Cannabis Beverage Manufacturing and Innovation Center 15 Miles South of Downtown Los Angeles. This facility will allow for an end to end solution for developing, manufacturing, distributing and merchandising beverage products for Tinley and third-party brands.
Tinley is focused on territorial expansion. They plan to leverage consumer and operational learnings in California to launch operations in Canada and Nevada, followed by other territories.
Last updated: January, 2019

Corporate Information
Executive Team



Why We Love it
We love Tinley because they've chosen to play a different game with similar rules by operating in the cannabis-infused beverage industry.

Their staple beverage Hemplify is primed to have great sales in the US as Tinley already has strategic partnerships with large scale distributors and head and smoke shops, giving it access to over 4000 stores.

With strong financials and Q3 reporting CAD $6.2 million in cash assets, the company's leadership is strong to lead the company to growth. With new products that deliver both indica and sativa style effects, Tinley has enabled customers to enjoy an experience that can resemble the social and psychoactive effects of alcoholic beverages.

Contact Information
Tinley Beverage Company

77 King Street West, Suite 2905

Toronto Dominion Centre

Toronto, Ontario

Canada M5K 1H1

info@drinktinley.com