Biome Grow
CSE: BIO | US OTC: BIOIF
Biome Grow – CSE: BIO | US OTC: BIOIF
Overview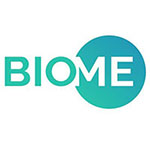 Biome Grow's vision is to become the next Canadian cannabis conglomerate. Their expertise and experience in the cannabis, technology and financial sectors and their strategically executed regional footprints positions them for global expansion.
Highlights
Highlights of their most recent developments are:
In 2017, Biome Grow arrived in Canada's cannabis market with a different approach than its competitors. Biome is focused on the local consumer – what they want in a product, and in a buying experience. Our focus is on the regional cannabis growing and business growth with an emphasis in Atlantic Canada and Ontario.
In May 2018, Biome and their first subsidiary and brand, Highland Grow announced the expansion of its Nova Scotia production facility. The expanded facility will include extensive research and development facilities that will be used by Biome and its external partners, including St. Francis Xavier University.
In June 2018, they acquired Weed VR, a new virtual reality technology platform focused exclusively on the medical and recreational cannabis markets.
In November 2018, Biome Grow announced their second subsidiary and brand Back Home Medical Cannabis Corporation had entered into a production and supply agreement with the Province of Newfoundland and Labrador. The announcement is the third largest deal in the Canadian cannabis market.
This new $52 million production facility will be constructed in two phases, an initial 18,000 square foot facility, followed by the expansion of 150,000 square feet. This expansion brings the Company's total licensed footprint to 168,000 square feet, making Biome Grow's brand Back Home the largest cannabis production facility in Newfoundland.
Last updated: January, 2019

Corporate Information
Executive Team



Why We Love it
We love Biome Grow because Biome understands consumer trends. Far from another Ontario-based LP, Biome has settled in the Maritimes, integrating themselves into the community and becoming a veritable 'local brand'.

This strategy is already paying dividends. The company has secured a landmark supply agreement with the Province of Newfoundland and Labrador which could generate up to $100 million in annual revenue by 2020.

Biome Grow understands that a consumer's ethics play as much of a role in their purchases as does the price tag*. Increasingly, consumers want to buy from local businesses which employ their neighbours. In the Maritimes, Biome Grow is that business.
Contact Information
Biome Grow www.biomegrow.com

IR Contact:

kmalik@biomegrow.com

T: 416-875-8395