I told readers that the range set up on West High Yield Resources (WHY.V) was very promising given the fundamentals behind the company and the magnesium market. Earlier this week, I released my technical analysis and advised investors that a breakout would be a major trigger.
Here's what happened:
BOOM. Range broken and we are testing the first resistance zone at $0.30 with the stock up over 45%. Volume is strong with over 615,000 shares traded, well above the daily average of 51,000. It is still early in the trading day, so the stock could actually confirm a close above $0.30 by the end of the day! This would be an important breakout, and the next resistance would come in at the $0.45-$0.475 zone.
Watch today's daily candle close. If the stock confirms a close over $0.30, then buckle up! A major catalyst could be on the way.
West High Yield resources (WHY.V) is a company with the objective to bring into production one of the world's largest, greenest deposits of high-grade magnesium. The Record Ridge magnesium deposit is located 10 kilometers southwest of Rossland, British Columbia has approximately 10.6 million tonnes of contained magnesium based on an independently produced preliminary economic assessment technical report.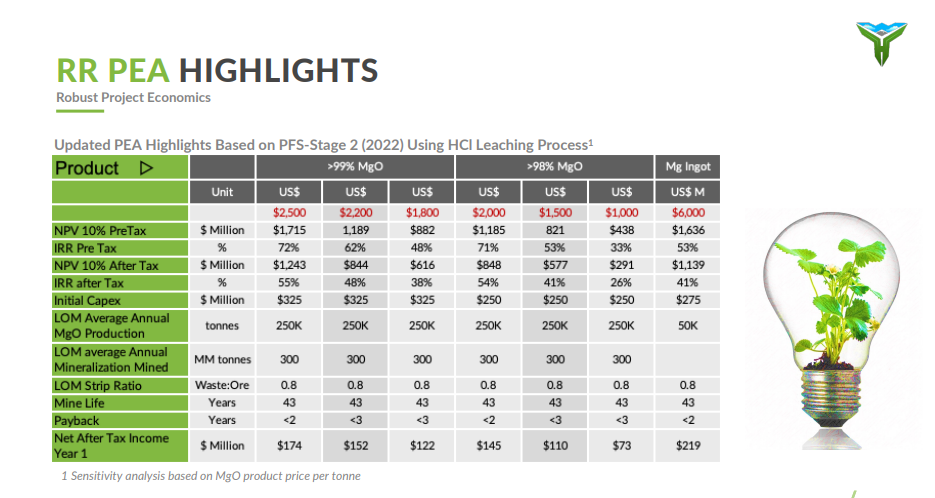 Magnesium is also a US strategic metal and North American magnesium compounds markets depend on imports which represent over 50% of the demand. According to West High Yield's latest corporate presentation, the current global annual market for all magnesium products exceeds 29M tonnes and demand is growing!
For more information on this company and the investment opportunity, check out my recent article, and check out these videos:
In the video directly above, Chris Parry speaks with Frank Marasco Jr., president, CEO and director, and Barry Baim, director and corporate secretary, of W.H.Y Resources. They discuss the importance of magnesium and the company's upcoming catalysts.