Altaley Mining is the reason why I love the mining sector. There are so many under the radar companies out there that have a story that needs to be told to the market. My job is to tell the story to investors. I have a bunch of stories from VRIC that I have told on the Equity Guru site, and there are many more to come. Let's talk about Altaley Mining (ATLY.V) a mining company that just initiated a gold mine and is making bank!
Altaley is quickly becoming Mexico's next diversified mid tier metals producer. Note the key word: diversified.
Let's start with Altaley's first producing mine, the Campo Morado mine.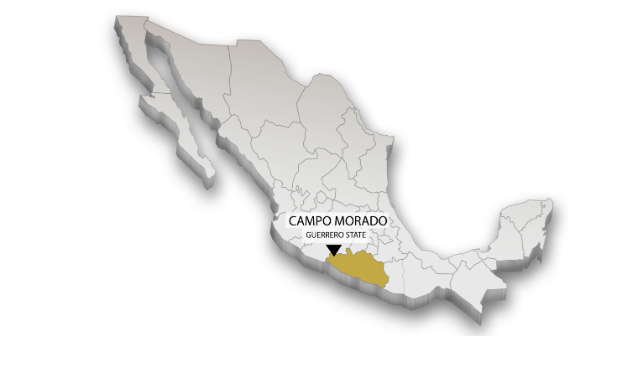 The asset has a long history but Altaley acquired the mine in 2017 and restarted production in 2018. The mine has the infrastructure, installations and equipment to be able to process 2,500 tonnes per day (tpd) of ore.
Ah, what kind of mine you ask. Well there is some gold and silver at this mine, but Campo Morado is primarily a zinc and lead mine. Let's call it a polymetallic mine. This mine makes Altaley Mining the sixth largest zinc concentrate producer in Mexico. But there is more room for improvement with plans to double the resource and expand operations to 5,000 tpd.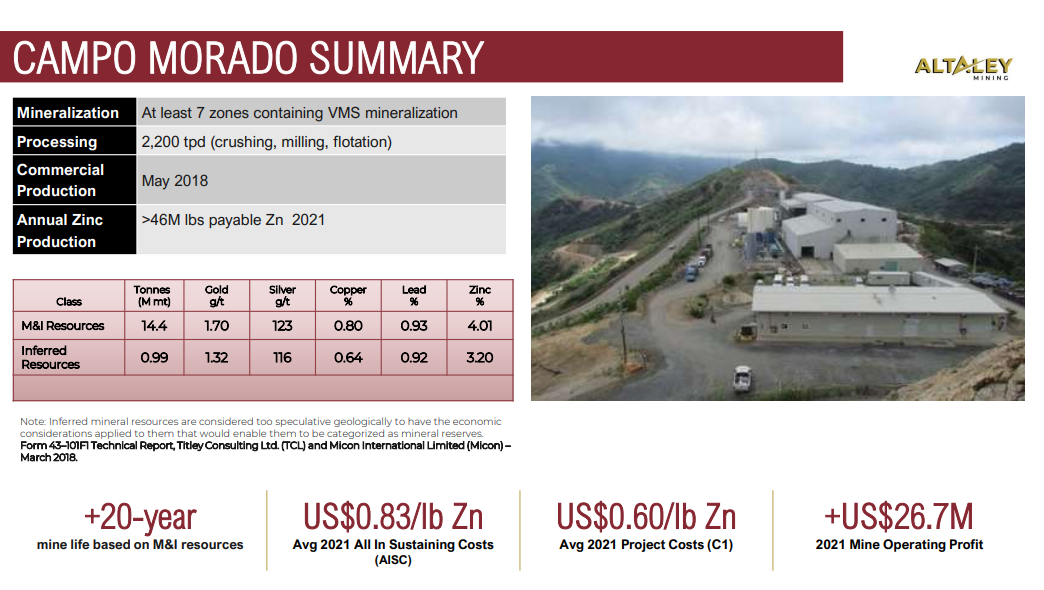 Let's talk numbers. First off, zinc. The zinc markets were making headlines throughout 2020 and 2021. A steady and consistent move higher. Then came the broader commodity move in early 2022 with the Invasion of Ukraine. On a larger time frame zinc remains in an uptrend even though prices sharply fell with the recent China lockdowns. What is zinc mainly used for? It is applied as a coating to protect iron and steel from corrosion. Zinc is used in alloys such as brass, nickel silver and aluminum solder. Zinc oxide is also used in the manufacture of multiple projects such as paints, rubber, plastics, batteries and electrical equipment.
Recent prices per pound have ranged between $1.70-$1.92 USD/lb. Comparing that with Altaley's all in sustaining costs and you can see why the revenues are coming in. Higher prices on supply and demand imbalances, the green movement, and geopolitical uncertainty just means more profits.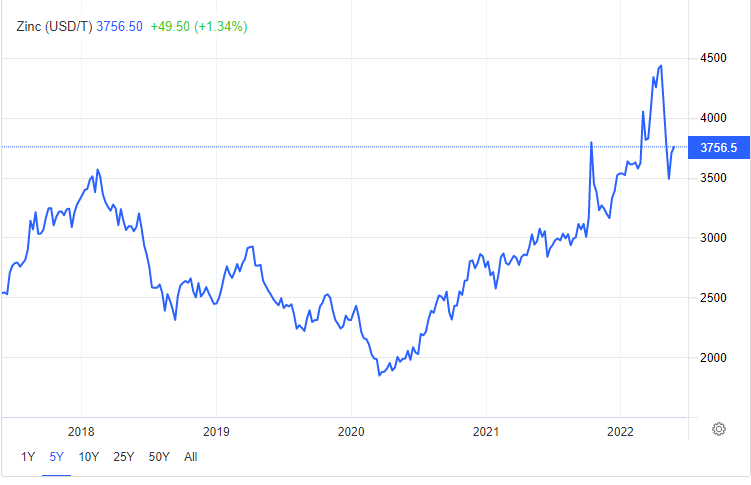 Zinc prices are holding up well, being up 26% for the year. Readers know I am bullish commodities for the run into hard assets. However, I am bullish because of the infrastructure projects that will be created for electrifying the economy. Basically green energy infrastructure. Chinese demand remains key, but I think demand for zinc and other base metals will remain high when you factor in India… who by the way are playing the current geopolitical game quite well. India is going to be a big market, and I don't think many investors are paying attention to the fact that India is having good relations with both the East and the West, which can't be said about China.
Sorry for the geopolitical tangent, but hey, I think it is relevant when considering demand. Altaley recently put out earnings. The company had quite the 2021, and is bringing in the moolah! Net income for 2021 came in at $36.2 Million, up from the previous year's loss of $11.6 Million. Here are some highlights from the big earnings report: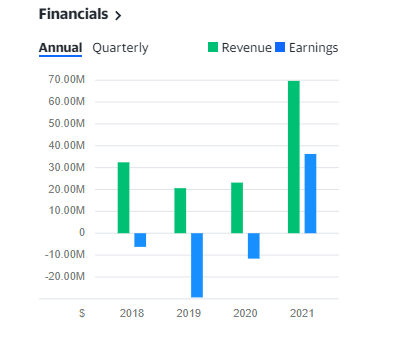 121% increase in gross revenues to $98.4M
Mine operating profit increased to $34.2M from a 2020 loss of $138K
Basic earnings per share of $0.15
Positive net income of $36.2M, up from the previous year's loss of $11.6M
2021 average AISC of $0.83/lb Zn. and C1 cash cost per lbs of US$0.60
Produced 45,778 tonnes of zinc concentrate grading an average of 46% zinc, 2.12 g/t gold, 658 g/t silver and sold approximately 45,680 tonnes of zinc concentrate generating 2021 revenue of US$52.14M
Produced 9,936 tonnes of lead concentrate grading an average of 22% lead, 1.65% copper, 6.08 g/t gold, 776 g/t silver and sold 9,657 tonnes generating 2021 revenue of US$8.96M.
Mined 689,963 tonnes of ore grading 4.27% zinc, 1.09% lead, 124 g/t silver and 1.06 g/t gold.
An estimated 689,963 tonnes of mineralized material were processed during year ended December 31, 2021,
I mentioned Altaley does have some gold and silver at this mine. The company is exploring ways to increase the recoveries of precious metals going forward. But don't worry precious metal fans, Altaley just recently initiated a gold mine.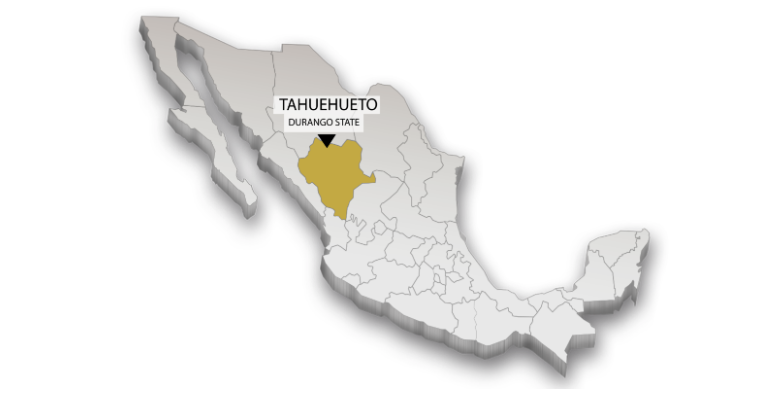 Tahuehueto mine is setting up to be one of Mexico's top 3 high grade gold mines in production. This is Altaley's flagship asset where over $30 million has been invested between exploration, prefeasibility study, and mine development.
Big news out on May 16th 2022. Pre-production mining and mill commissioning operations began at the Tahuehueto gold mine! Starting up, the one ball mill is capable of processing 500 tpd. During the commissioning phase of the first ball mill, a bulk concentrate will be produced and as soon as possible thereafter, the Company will process a separate precious metal rich lead concentrate and a zinc concentrate. Copper concentrate production is planned to be initiated late 2022. Electrical power generation is being supplied by Aggreko International Power Projects Limited who have installed power generation equipment capable of supplying power to the mining unit for 1,000 tpd sustained production. The water pumping system and pipeline is operational to supply processing water to the mine at its full planned capacity of 1,000 tpd. For more details on the plan for advancing the mine, check out the press release here.
"I am very excited to see Tahuehueto commencing pre-production activities and look forward with anticipation to our first concentrate deliveries, anticipated in several weeks, which will bring our Company its first revenue from the new, on-site Tahuehueto mineral processing facility" states Ralph Shearing, CEO, "The Tahuehueto gold mine coming on-line is the realization and delivery to shareholders of the Company's major goal of reaching production on its flagship asset. The robust cash flows anticipated from Tahuehueto should allow us to accelerate our debt repayments; our cash flow modeling suggests all loan debt may be repaid in under two years. We will also re-initiate exploration activities to expand reserves and resources, which exploration I am convinced, can unlock the hidden, undiscovered ultimate potential of this district-scale project allowing mine expansion and extension to the current life of mine."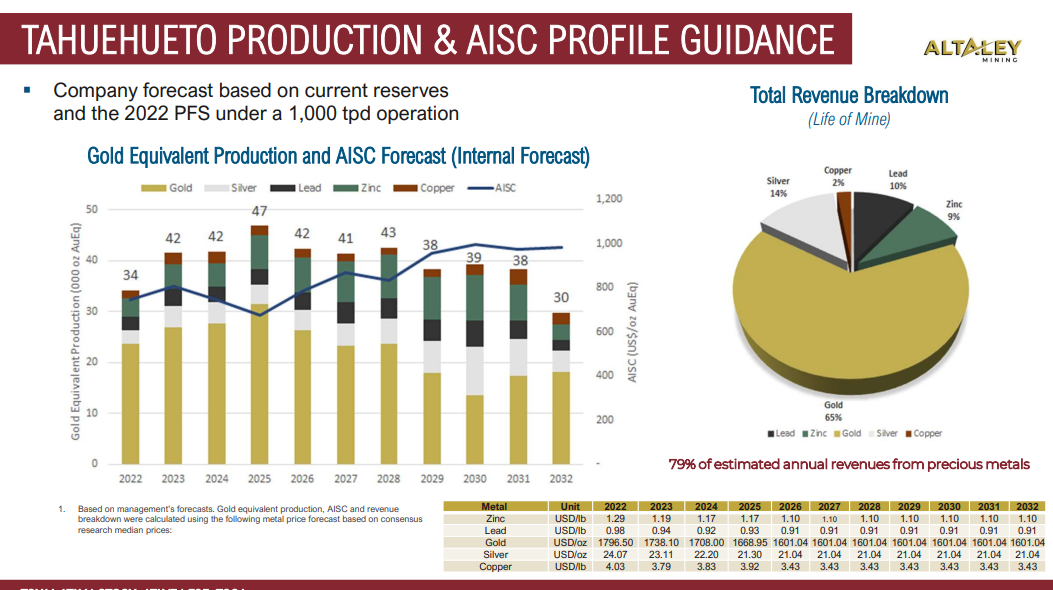 In terms of the technicals, Altaley Mining did break a support zone at $0.315. We did try multiple times to reclaim it but so far the bears are beating the bulls. On a positive note, there has not been any further momentum to the downside. This means that the selling pressure isn't strong enough to drag prices lower. If we were to head lower, I would watch the psychological support zone at $0.25.
However, with gold looking to reclaim prices above $1850, and the Dollar looking to drop, gold mining stocks have a better probability of heading higher. I would love to see Altaley Mining reclaim $0.315. but note the trendline I have drawn out. We do have a triangle pattern forming. The trendline connects all the lower highs. Essentially meaning that Altaley Mining remains in a downtrend as long as the stock price remains below the trendline.
We talked about a break above $0.315, but let's bump this up higher. Let's watch for a close above $0.33 in order to get us above the trendline. This would be a strong indicator that the current downtrend is over, and a new uptrend is beginning.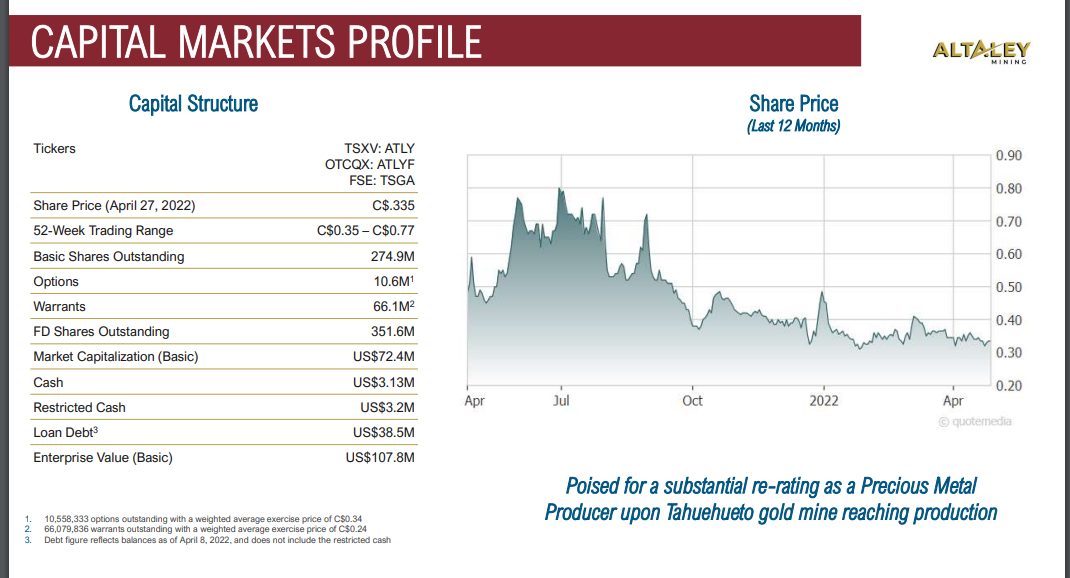 I want to end with the debt. Yes, there is a substantial debt on the balance sheet. Mining is expensive folks. A lot of money went into producing the infrastructure and taking the mines into production, and then there are other costs involved. Debt on mining balance sheets is the norm, just like we see with oil producing companies.
Altaley Mining CEO Ralph Shearing acknowledges this and says that cash flows from Tahuehueto will accelerate the debt repayments. Cash flow modeling suggests all the loan debt may be repaid in under two years. The debt is manageable. Something you cannot say for zombie companies traded on the largest US indices with market caps in the billions of dollars. Companies that aren't even making enough money to service the interest on their debt!
Altaley Mining showed great cash flow for 2021, and 2022 is set to be even a bigger year with a new mine coming into production, and the fundamentals which point to higher prices for the metals.