Freshii Inc. (FRII.T) announced today that it has entered into a new multi-unit franchise agreement with Level Hospitality. According to the terms of the agreement, Level Hospitality will assist the Company in the development of 20 new Freshii restaurant locations over the next six years in Texas, United States, focused in Houston and Austin.
"We're very excited to expand our presence in Texas. With an incredible food culture and a large consumer base, which is seemingly growing by the day, we see this as an incredible opportunity to strengthen our foothold in the southern United States…Nathan and Al have shown themselves to be strong operators, with proven QSR and hospitality experience, a passion for the Freshii brand, and a deep knowledge of the Texas market. We have great confidence in their ability to launch and manage a multi-unit business, and are excited to take this next step with the two of them," stated Adam Corrin, Chief Operating Officer of Freshii.
The Company
$74.918M Market Capitalization
Freshii is an omnichannel health and wellness brand committed to making healthy eating and overall wellness convenient and affordable. Founded in 2005, Freshii has since opened 384 restaurants in 14 countries around the world, expanded its CPG lineup across hundreds of major retail points of distribution, and offers nutritional supplement products directly to consumers via its online retail site. By expanding its distribution and product sets, Freshii's guests have access to the Company's products anywhere from cosmopolitan cities and fitness clubs to sports arenas and airplanes. Moreover, Freshii's products are available in major retail outlets and can also be ordered directly from home. I would know.
Personally, I like Freshii. The food is great, the prices are reasonable, and they have a variety of food and beverage options. Some of the Company's menu items include superfood smoothies, salads, wraps, bowls, and burritos, to name just a few. Additionally, Freshii offers consumer-packaged-goods (CPG) and its nutritional supplements, Freshii Gummies, further increasing the Company's touchpoints with its customers. In addition to being available for purchase in all Canadian Freshii restaurants, Freshii Gummies are also available for shipping nationwide.
Latest News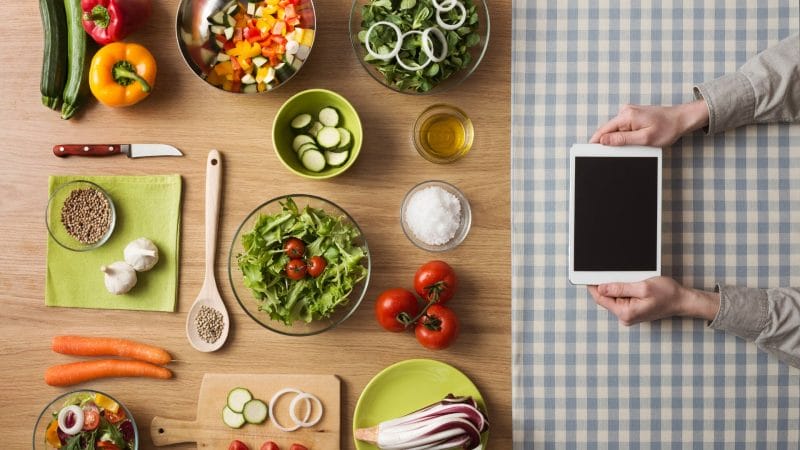 As previously mentioned, Freshii announced today (November 8, 2021) that it has entered into a new multi-unit franchise agreement with Level Hospitality. For starters, Level Hospitality is a Toronto-based investment and hospitality group specializing in Hotels,  Quick-Service Restaurants (QSR), and Retail as well as Food & Beverage. Founded by experienced QSR operators Al Velji and Nathan Leitner, Level Hospitality manages a portfolio of hotel and QSR brands in North America. Level Hospitality has established connections with The Beverly Toronto, Variety & Co., Dinnerlicious, and now Freshii. According to Freshii's latest announcement, Level Hospitality will assist the Company in developing 20 new restaurant locations over the next six years in Texas, United States, focused in Houston and Austin.
In addition to representing the largest multi-unit franchise agreement in Freshii's history, this also presents the Company with an opportunity to expand its store count in one of the fastest-growing states in the US. According to the U.S. Census Bureau, the US population was estimated to be approximately 329 million as of 2020, marking a 0.35% increase compared to 2019. With this in mind, some states saw significant increases in population numbers such as Idaho, Arizona, and Texas. In particular, Texas' population grew 1.29% from 2019 to 2020. Its current population is 29,360,759, representing a growth of 373,965 from 2019.
That being said, Texas' population is expanding by more than 1,000 people per day, which explains why Texas has the fifth-highest birth rate in the US.  More specifically, Texas has a birth rate of 13.2 births per 100,000 people, however, only 40% of its population growth is attributed to natural increases, while 60% is due to net migration. Population aside, according to CNBC's America's Top States for Business, Texas ranked No. 2 in 2019, securing a score of 1,589 out of 2,500 and boasting economic growth of 3.2% in 2018. Keep in mind, in the last year, Houston has been recognized as one of the most resilient Food & Beverage markets in the US, following the onset of the COVID-19 pandemic.
"We've spent a lot of time with the Freshii team and have become big fans of its leading healthy QSR offerings. We're convinced that Freshii is the brand we want to work with as we build out the Texas better-for-you restaurant market," said Al Velji. "Freshii's growing omnichannel presence and its continuing commitment to supporting its franchise system with evolving technology and menu innovation, will allow us to meet the needs of today's health and wellness focused customers, however they prefer to shop," added Nathan Leitner.
Additionally, on November 1, 2021, Freshii announced the closing of its previously announced acquisition of a majority stake in Natura Market Ecommerce Inc. ("Natura Market") with rights to acquire 100% of the business through Q1 2025. In return for 60% of the shares of Natura Market, the total aggregate consideration paid in cash by Freshii will be $5.7 million, in addition to potential earnout payment subject to Natura meeting certain performance metrics in 2022. This consideration was based on an enterprise valuation of $9.6 million, reflecting approximately 0.5x of Natura Market's trailing twelve months revenue of $19 million as of September 30, 2021. The price for the remaining 40% of Natura Market's shares will be determined based on the company's EBITDA performance through the relevant period.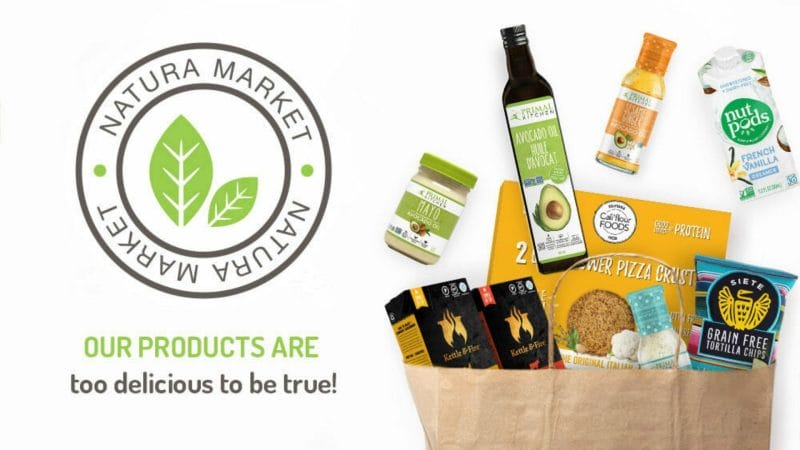 Launched in late 2016, Natura Market is a market leader in identifying cutting-edge health and wellness products and making them available to Canadian consumers. Natura Market boasts strong customer reviews and loyalty, as well as expertise in health trend identification, supply chain management, and digital advertising. Through its online store, Natura Market offers its customers healthy foods and natural personal care products. Additionally, Natura Market also offers customers a wide selection of Paleo, Whole30, Keto, Gluten-Free, and Plant-Based products in Canada. Looking forward, the board of Natura Market will be comprised of senior management of both companies and will be chaired by Matthew Corrin, CEO of Freshii.
Commentary
Equity Guru had the privilege of communicating with Adam Corrin, Freshii's COO, directly. Regarding Freshii's latest news, when asked why the Company chose Texas for its expansion, Mr. Corrin commented:
"We have been following the trends of Californians moving to Texas and recognize that there will be even greater demand for better-for-you restaurants in this market – and Freshii is excited to cater to those demands…We have been working on unique and innovative store formats. We are constantly looking for ways to bring healthy eating to our guests in the most convenient means and these new store formats will continue to support this.
When asked if he had any additional commentary related to the Company's plans for the future, Mr. Corrin stated:
In the coming months, we are scheduled to open flagship locations in the newly renovated Laguardia airport in New York City and a prime location in the heart of Whistler Village in BC. We believe that flagship locations like these are a great way to build brand awareness for both Freshii guests and new franchise partners from around the world."
By testing new store formats, Freshii is able to uniquely position itself within the Global Food & Beverage Market, which was estimated to be $7 trillion in 2020. Furthermore, with its Freshii Gummies, Freshii also has a foot in the Global Dietary Supplements Market, which was valued at USD$140.3 billion in 2020 and is expected to expand at a compound annual growth rate (CAGR) of 8.6% between 2021 and 2028.
Financials
According to Freshii's Q2 2021 Financial Results, the Company had cash of CAD$38,059 thousand as of June 27, 2021. In the same period, Freshii had total assets and total liabilities of CAD$58,569 thousand and CAD$19,143 thousand, respectively. As of June 27, 2021, Freshii reported increased revenue of CAD$5,636 thousand compared to CAD$3,575 thousand on June 28, 2020. In the same period, the Company reported a reduced net loss of CAD$1,950 thousand compared to CAD$4,101 thousand. As of June 27, 2021, Freshii had 26,363,074 subordinate class A voting shares and 5,248,017 class B multiple voting shares issued and outstanding. Looking forward, Freshii will host a Q3 2021 Earning Conference Call on November 9, 2021. 

Freshii's share price opened at $2.20, up from a previous close of $2.18. The Company's shares are up 8.72% and were trading at $2.37 as of 1:49 PM ET.