Organic Garage (OG.V) announced that they have closed their distribution and warehouse facility, and finalized their transition to a fully decentralized distribution model.
Organic Garage expects to save over $1 million annually from the change.
Organic Garage originally began with a "hub-and-spoke" distribution model, which used a centralized warehouse facility as the company's distribution "hub" that would receive their orders then supply the stores, which are the "spokes" in this metaphor. This model gives companies control everything coming in and out of the central hub but is not always the most efficient organizational structure.
After crunching the numbers on the centralized distribution, they decided the savings were large enough to warrant a transition to a decentralized distribution model. On top of that, transitioning to a new system afforded OG a chance to renegotiate with their distribution partners. Because of their increasing volumes, Organic Garage was able to negotiate better prices, which provided them additional savings in their switch to a decentralized model.
Matt Lurie, CEO of Organic Garage, noted in an interview with Proactive that the changes would be on the back-end and would not affect the customer experience.
Organic Garage also believes they will gain simplicity and flexibility through the transition. The hub-and-spoke model provides geographic limitations, especially with regards to food distribution. A decentralized system will help them should they choose to expand beyond Toronto or the Greater Toronto Area (GTA). OG currently has four stores, all located in the GTA, with a fifth planned in Toronto.
"The significant savings and ultimate benefit to our bottom line as a result of the change are simply too great to ignore," stated the Organic Garage CEO, Matt Lurie. "Our ability to pivot our entire distribution and supply chain model in the midst of significant sales increases and the ongoing pandemic with minimal disruption to our business is a huge accomplishment and speaks to the strength of the team we have in place at Organic Garage and the nature of the relationships that we have with our distributors and suppliers."
Organic Garage saw their sales increase 19.4% year-over-year in Q1 2021 and saw their net income go from negative in Q1 of 2020 to positive in Q1 2021. As OG continues to grow, the decentralized distribution provides them with greater flexibility for expansion. Organic Garage has also seen their online sales trending upwards.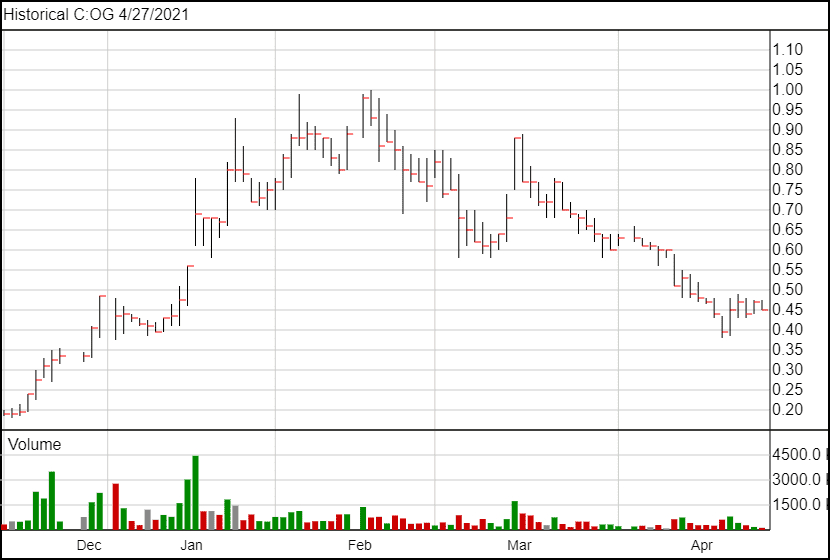 Following the news, Organic Garage's share price rose from $0.42 to $0.45 but is now trading at $0.43.
Full disclosure: Organic Garage is an Equity Guru marketing client.