Nova Mentis (NOVA.C) is on a mission to incorporate psychedelics in treating chronic inflammatory conditions like autism spectrum disorder (ASD), fragile X syndrome (FXS), epilepsy, traumatic brain injury, multiple sclerosis, Parkinson's disease, and PTSD.
The company is also building a serotonin research center, developing a machine learning platform for drug discovery, and conducting studies on the gut microbiome.
Their current drug portfolio includes patentable manufacturing technology to produce psychedelic compounds such as psilocybin, baeocystin and aeruginascin.
Baeocystin is an analog of psilocybin and is found in most psilocybin mushrooms along with other minor tryptamine derivatives. Aeruginascin is also a tryptamine derivative and an analog of psilocybin. It is theorized when used together, these compounds may produce what is referred to as an "entourage effect", similar to full-spectrum cannabis products. Nova Mentis is confident this combination of compounds will help the lives of people suffering from hard-to-treat chronic inflammatory conditions like ASD.
Autism & FXS
According to the CDC, approximately 1 in 54 children has been identified with ASD. The estimated lifetime cost of supporting an individual with ASD is between CAD $1.2 million to $4.7 million depending on the level of symptom severity and disability. The therapeutics markets for ASD accounted for USD $3.2 billion in 2018 and is forecast to reach USD $4.6 billion by 2026.
To better understand the potential for psychedelics to help with these autism-associated behaviors, Nova Mentis conducted a series of pre-clinical studies to examine the effect of psilocybin on anxiety-like behavior in rats. The study was designed to determine the efficacy of psilocybin in ASD and to establish therapeutic amounts of the drug to be used in upcoming phase 1 and 2 human trials. The company is happy with the initial results, further validating their future trial plans.
Nova Mentis intends to file an Investigational New Drug (IND) application with U.S. and European regulatory agencies as soon as possible to begin Phase 1 human trials.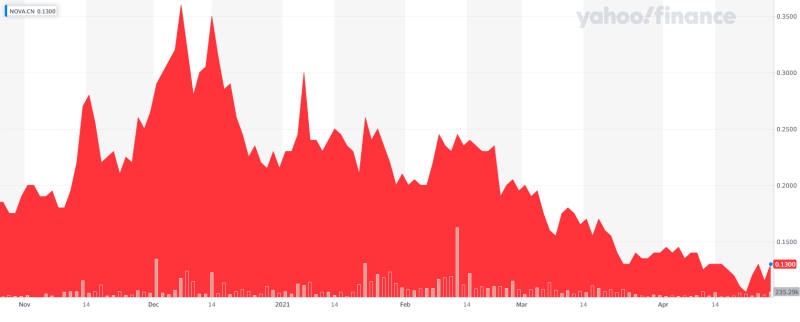 The company is expanding its pre-clinical program to develop a novel diagnostic and treatment approach to fragile X syndrome (FXS), a persistent unmet medical need.
During the treatment phase of the study, NOVA will https://e4njohordzs.exactdn.com/wp-content/uploads/2021/10/tnw8sVO3j-2.pngister its proprietary psilocybin drug, PLZ-1013 to test its potential efficacy in FXS and to determine therapeutic dosage parameters for future trials.
FXS is a rare genetic disorder characterized by mild-moderate intellectual disability along with behavioral and learning challenges and various physical characteristics. FXS is considered the most common cause of inherited mental disability and the most known genetic cause of autism spectrum disorder (ASD). There is currently no cure for FXS and early intervention is recommended, including special education, behavioral therapy, speech therapy, et
Last year Nova Mentis announced their gut microbiome study which will assess the gut microbiome across various subtypes of ASD (including fragile X syndrome). This research is significant because shifts in gut bacteria contribute to the pathophysiology of GI disorders, which are four times more common among children with ASD. These gut bacteria are associated with worsening of behavioral symptoms, including anxiety, hypersensitivity, and rigid-compulsive behaviors. Nova intends to obtain data on the gut microbiome in healthy individuals and animals, and link changes in the microbiome to specific diseases and treatment.
Nova Mentis (NOVA.C) Announces Positive Results from Autism-Related Anxiety Research
Nova's observational clinical study aims to recruit at least 300 participants across the U.S.: 200+ with moderate/severe ASD. The large-scale design of this study, as well as the inclusion of multidimensional datasets and proprietary machine learning systems, aims to resolve inconsistencies in prior clinical studies regarding the role of gut microbiota in ASD, particularly with regard to diagnostics and treatment – currently an unmet medical need.
Diversified
Nova Mentis has a diversified approach to its business model. The company centers around ASD and chronic inflammatory conditions, but they go far beyond cookie-cutter objectives and methods. Nova Mentis is using mRNA inflammatory genetic markers, microbiome examination of the oral gut-brain axis, cytokine biomarkers, and AI.
Their plan is to use machine learning to create a statistically objective biomarker program to measure psychedelic treatment response as drug design and discovery become more personalized. This index is being developed with the help of Dr. Kyle H. Ambert, a member of Nova's advisory board and current Director of Data Science at Nike. He worked in Intel's data science department for 5 years prior to his Nike role which he obtained in 2019.
Ambert appears to be an important and qualified board member. Several tech companies talk about building tech platforms but rarely do they have the right people to execute, often outsourcing it and only having it as a prop for their deck. I'm interested to see what Nova Mentis builds here.
In October 2020, Nova Mentis entered into an amalgamation agreement with Pilz Bioscience. The acquisition fits Nova Mentis' business model as Pilz's focus is on ASD. Its initial research has centered around developing a new system for diagnosing and treating ASD, with psilocybin-based therapeutics. The acquisition included the onboarding of Dr. Hausman, an Immunologist and Board-Certified Urological Surgeon with more than 30 years of drug research and development experience.
Nova Mentis (NOVA.C) to form autism data bank at serotonin research center
Nova Mentis is establishing a serotonin research centre in partnership with FourthWall Testing, in Winter Garden, Florida. Serotonin is a key hormone that enables brain cells and other nervous system cells to communicate with each other. Their newly-launched serotonin research centre, as well as their research partnerships with Microbiome Insights and Thermo Fisher Scientific, gives them the ability to discover new drugs and therapies for ASD and many other chronic inflammatory illnesses.