Sexy ass CPG products
The psychedelics space is filled with outdated healthcare style branding reminiscent of hospital waiting rooms. It's also filled with wildly futuristic Matrix bullshit.
NeonMind Biosciences (NEON.C) is a psychedelics company focused on weight loss. The company is focused on building out the CPG end of its business model by selling functional mushrooms in the form of coffees and teas, allowing them to generate revenue today. In December 2020, NeonMind completed its IPO, raising gross proceeds of $4.6 million CAD.
They are also undergoing clinical trials likely to help create future psychedelics products. But for now, the company isn't planning a B2C psychedelics push.  Rather, these functional mushrooms have no regulatory. holdups. As someone who dabbles with design, a company that puts effort into making their products gets my attention.
Mushroom coffees are nothing new, and NeonMind has bigger fish to fry in the long run. But I mean, if the market is there why not? It's a layup.
It's related enough to psychedelics that it doesn't stand out as odd, it's not like Roadman investing in mushrooms, art galleries, and tree sap. Mushrooms are mushrooms. It's a competitive space because these are incredibly high-margin products. I order quality reishi and lion's mane in bulk and it's legit cheaper than sand per kilo. Coffee can also hide the taste of these mushrooms. Chocolate works as well.
How much mushroom coffee NeonMind will move is still up in the air. But,  the branding is on point, it will be up to the digital ad team can execute an effective ad strategy they should be able to move some serious volume. The company has done $415,000 in revenue from a licensing deal with Urban Juve.
I think the company could benefit from a solid story, Four Sigmatic's founder foraging for mushrooms in Finland as a small boy is such a powerful image that connects with consumers. I love the look and feel of NeonMind, but it needs to be tied to something deeper. If these products will in fact ignite your mind, turning on possibilities that weren't there before, making you brighter, etc. – I think they should lean into that branding way harder. Get nerdy. Show us the possibilities.
Neurohackers love that shit.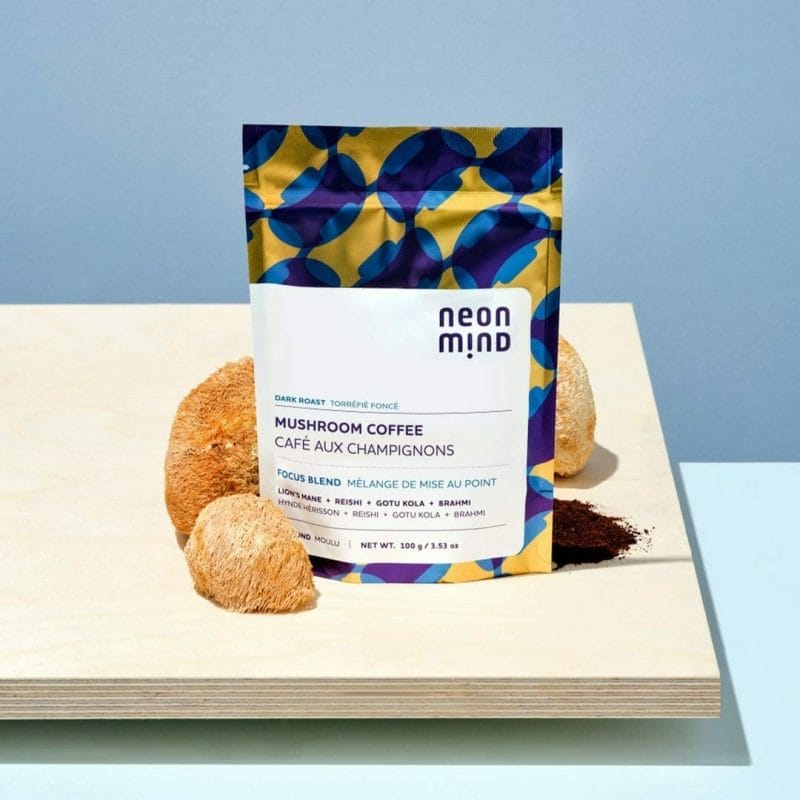 Psilocybin for obesity
The company has filed 5 US provisional patent applications claiming methods of aiding in weight loss, treating compulsive eating disorder, treating obesity or a complication of obesity, and/or altering the diet of an individual by https://e4njohordzs.exactdn.com/wp-content/uploads/2021/10/tnw8sVO3j-2.pngistering Psilocybin and/or other psychedelic compounds or their analogs or by https://e4njohordzs.exactdn.com/wp-content/uploads/2021/10/tnw8sVO3j-2.pngistering Psilocybin or its analog in conjunction with therapy or other treatments.
In November 2020, NeonMind began a Health Canada approved preclinical trial at the University of British Columbia to determine the capacity of psilocybin to dose‐dependently cause weight loss and prevent weight gain, measuring glucose metabolism, weight loss, and effect on food cravings. NeonMind is in the preclinical stages of developing a psilocybin-based product that can be used to promote and cause weight loss. Before they can commercialize the product, the company must first complete Phase 2 and Phase 3 human clinical trials. In September 2020, NeonMind entered into a supply agreement with Psygen Labs to provide psilocybin for NeonMind's preclinical trial.
NeonMind anticipates that by Q2 2021 they will have sufficient data from their study to complete and submit an application to Health Canada to conduct Phase 2 trials. They estimate that the phase 2 trials will take 18 months to complete and cost approximately $1.5 million CAD. Their plan is to partner with a large pharmaceutical company to execute a phase 3 trial.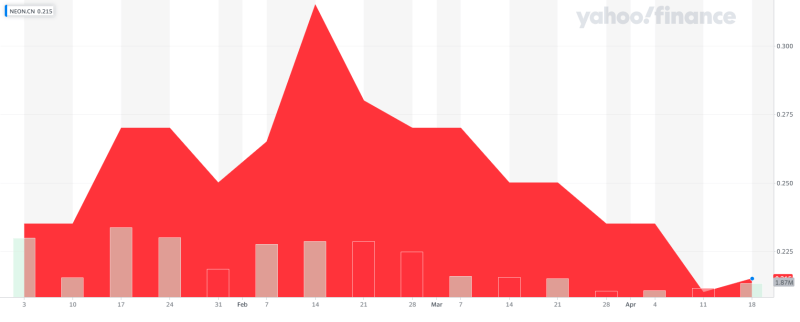 A study at Johns Hopkins demonstrated Psilocybin as being effective in treating nicotine addiction. In 2014, Johns Hopkins University published the results of their study measuring the safety and efficacy of psilocybin in treating tobacco addiction. The study was inspired in part by research on psychedelics from the 1950s-70s that showed hope in treating alcohol and opioid dependence. The participants of the Hopkins study received 15 weeks of CBT therapy in combination with 2-3 psilocybin sessions.
At the 6-month follow-up, 80% of the participants were abstinent based on both self-reports and the presence of cotinine in urine and exhaled carbon monoxide, both are byproducts of nicotine and evidence of a recent smoking relapse. A longer-term follow-up study showed 67% of the participants remained abstinent after 12 months. Psilocybin is also known to activate serotonin receptors. Serotonin curbs cravings and shuts off appetite, and can reduce eating and cause weight loss.
Neonmind is also the only psychedelics company focused on weight loss. And while obesity can be related to mental health, it's not your typical case of PTSD, major depressive disorder, or schizophrenia. Neonmind sees a big opportunity in the digital weight loss niche and will be focusing its efforts on lead gen and client acquisition. With the way the world is operating now with COVID restrictions, a digital weight loss business is with the times.
Obesity has been formally recognized by the World Health Organization (the "WHO") as a global epidemic, with at least 2.8 million people dying each year as a result of being overweight or obese. According to the WHO, in 2016, more than 1.9 billion adults, 18 years and older, were overweight. Of these, over 650 million were obese.
Better Plant Sciences
Better Plant Sciences (PLNT.C) is a significant and controlling shareholder of NeonMind and as of April 12, 2021, they own approximately 27% of NeonMind's issued and outstanding shares. Before NeonMind's IPO, Better Plant Sciences retained a 50% ownership of the company.
In 2019 Better Plant Sciences focused on research and development and international sales for their hemp-based skincare brand Urban Juve, as well as the development of their cannabis-infused personal care products, under the Wright & Well brand. Wright & Well launched in Oregon in early 2020, its products are intended to help relieve pain and anxiety and are sold through Nova Path's distribution network of retail cannabis stores.
In August 2020, the company acquired the Victoria-based juice company Jusu. This included all inventory, packaging, raw ingredients, and intellectual property related to 300 plant‐based products for the home, body, and baby, as well as the eCommerce sites that sell Jusu products, customer lists, certain juice bar equipment, beverage recipes, and the Jusu Bar retail location in Victoria, BC.
Last year NeonMind acquired Better Plant's 128 formulas for infusion with edible functional mushrooms. NeonMind intends to use the formulas in different phases to develop mushroom-infused wellness products and ready-to-eat packaged food products including soups, beverages, shots, elixirs, chocolates, and skincare.